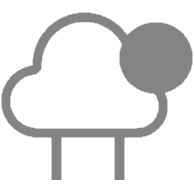 Currency
New Zealand Dollar – NZD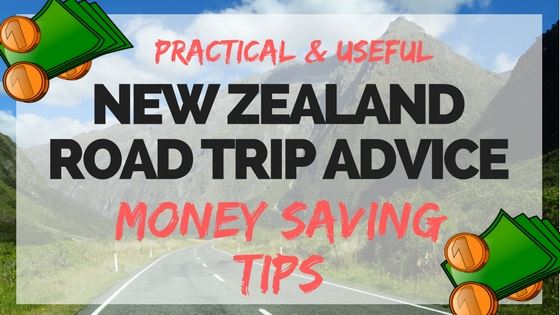 HOW TO SAFE A LOT OF MONEY ON ACCOMMODATION, TOURS, FUEL, FOOD AND WI-FI DURING YOUR ROAD TRIP THROUGH NEW ZEALAND New Zealand is not cheap. NOT AT ALL. After 3 months travelling through Asia it hit us really hard. We spend as much on our first night in Christchurch...
read more
Our Adventures on the South Island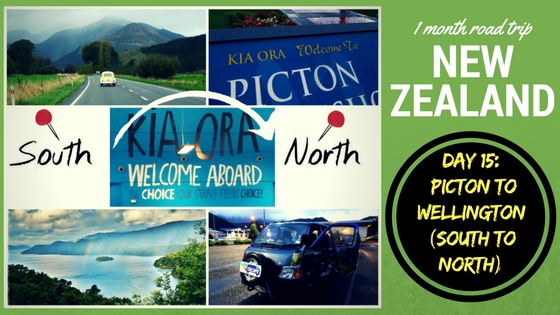 OUR FIRST ROAD TRIP CHAPTER IS COMING TO A CLOSE - LEAVING THE SOUTH ISLAND After two amazing weeks it's time to leave the South Island and take the ferry from Picton to cross over to Wellington on the North Island to start our second chapter of this road trip. We are...
read more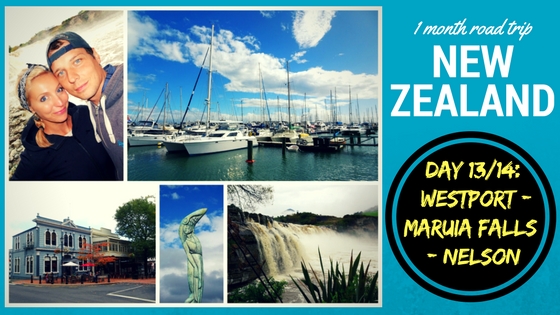 FROM RAINY WESTPORT TO THE SUNNY HARBOUR TOWN OF NELSON On our way further up North we visit the Maruia Falls – a "must-see New Zealand Waterfall" before exploring the beautiful little habour town of Nelson on our Easter weekend in New Zealand. Westport - not off to...
read more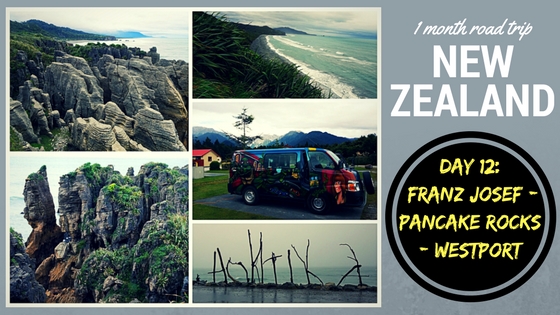 RAINY GLACIER WONDERLAND AND MILLION YEAR OLD PANCAKES Despite the rain we still have fun on our trip from Franz Josef Glacier to Westport while visiting the famous Pancake Rocks – a million years old rock formation that looks like a big stack of delicious, grey...
read more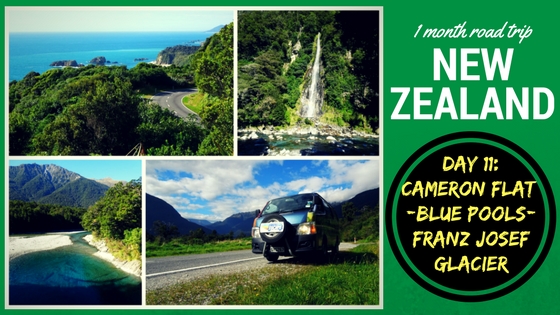 GOODBYE LAKES AND HELLO MOUTAINS!!! Waking up at our campground was like waking up in a postcard. However soon some uninvited guests joined the party so we went to explore the nearby Blue Pools – will we dare to jump into the ice-cold water? 🙂 Following this morning...
read more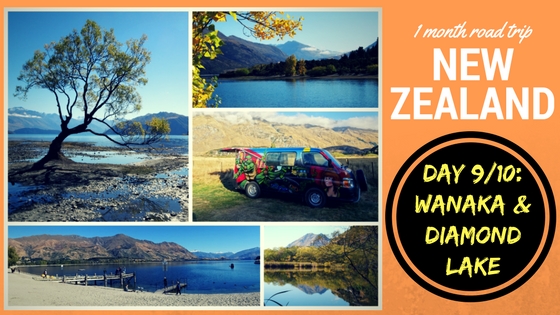 EXPLORING WANAKAS HIGHLIGHTS AND BEST KEPT SECRETS We have an absolute blast exploring "little Queenstown" during our 2 full days in this area! We take little morning hikes around lake Wanaka to enjoy it's breath-taking scenery and treat ourselves to some delicious...
read more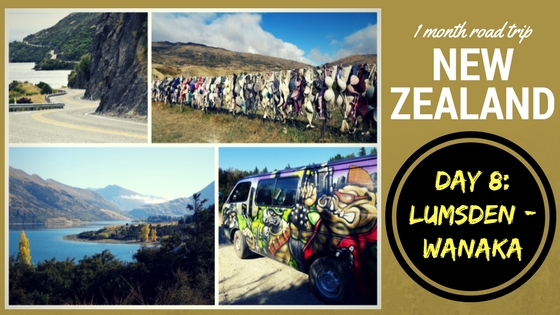 A ROCKING FREEDOM CAMP WITH WIFI, A FENCE FULL OF BRA'S AND OUR FIRST FULL-ON CRUSH... Travelling from Lumsden to Wanaka is what road trip dreams are made of! 🙂 After enjoying the facilities in one of the best equipped freedom camping spot in New Zealand we head...
read more
Our adventures on the North Island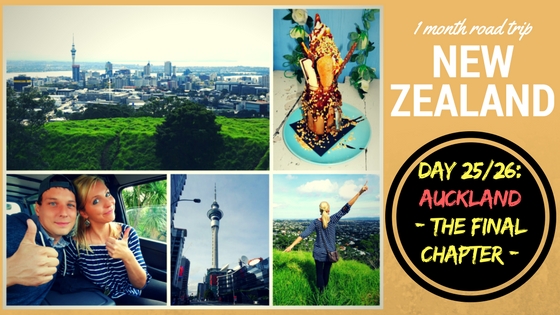 AUCKLAND - FINISHING OUR ROADTRIP IN STYLE After 4 extremely fun, adventurous, exciting and unforgettable weeks on the roads of New Zealand cruisin' all over the South and North Island we have arrived at our final destination: AUCKLAND. Join us as we visit the top...
read more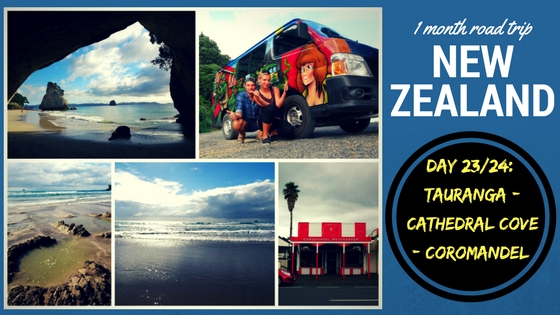 OUR LAST ROAD TRIP MISSION - VISITING CATHEDRAL COVE - THINGS OFTEN TURN OUT DIFFERENTLY THAN YOU EXPECT Our trip further up North from Tauranga to Auckland with some planned sightseeing stops to explore Cathedral Cove and Coromandel did not exactly go as planned and...
read more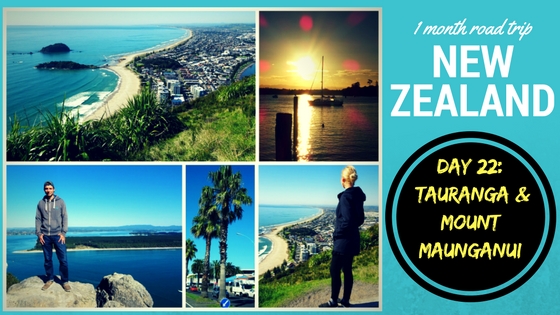 EXPLORING BEAUTIFUL TAURANGA & MOUNT MAUNGANUI Today we explore the beautiful seaside town of Tauranga, eat fish & chips by the beach and get our hiking groove on when climbing the inactive volcano of Mount Maunganui, offering the most stunning panoramic views of the...
read more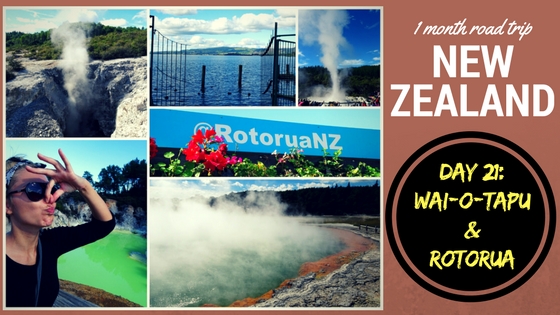 EXPLORING THE THERMAL WONDERLAND OF WAI-O-TAPU AND HAVING A HARD TIME BREATHING IN ROTURUA Today we are leaving lake Taupo behind to head further up North to explore the geo-thermal wonders of the famous Wai-O-Tapu National Park and the city of Rotorua. We noticed...
read more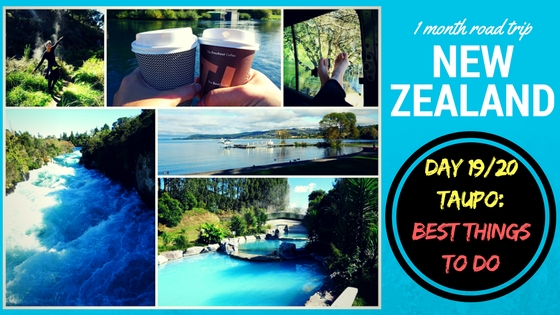 LAKE ROMANCE, POWERFUL HUKA FALLS AND OUR FIRST TASTE OF THE GEO-THERMAL WONDERLAND Join us as we spend a beautiful, sunny day around Lake Taupo exploring the Taupo Marina and the natural hot springs at the Spa Thermal Park, having a discounted SPA session to soak in...
read more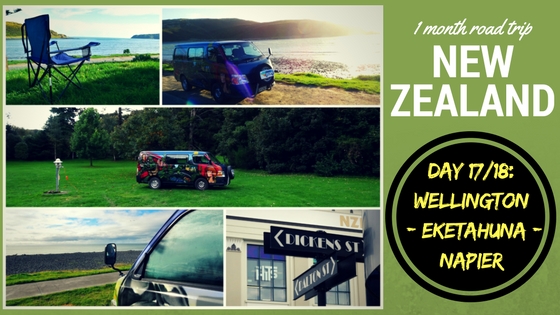 GOODBYE WELLINGTON, LET'S SEE WHAT THE NORTH HAS IN STORE FOR US! Leaving the bustling city of Wellington behind to find one of the most idyllic campgrounds New Zealand has to offer in Eketahuna (at a bargain!!) before heading to Napier with it's art-deco charm,...
read more