Welcome to Thailand
A backpacker's dream
Intro
Our 2 months in Thailand surely did not disappoint. From beautiful white sandy beaches and tropical islands in the South of Thailand to a dash of craziness and temple overload in Bangkok City to stunning Waterfalls, National Parks and the most delicious food this country has on offer in the North – Thailand was a true Backpacker's dream!
Nature is something outside our body, but the mind is within us.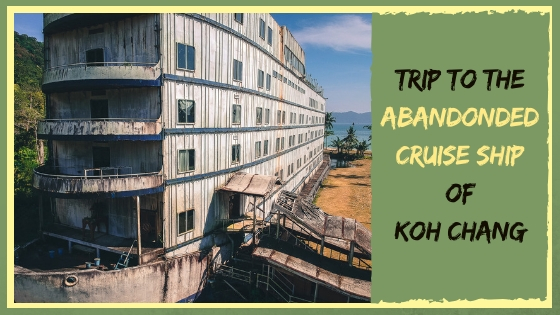 Tired of endless sunbathing, souvenir hunting and sipping cocktails on the beach? Ready for a little island adventure? Then you might want to add a trip to Koh Chang's abandoned cruise ship to your to-do list to find out what the hype about this mysterious place is all about.
read more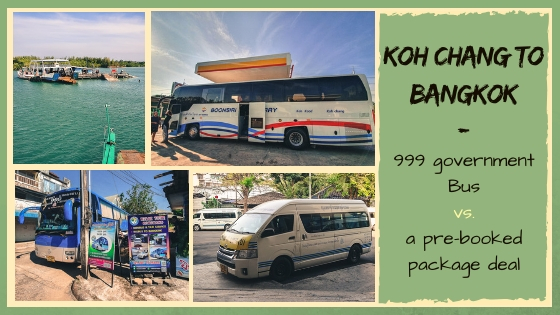 Going from Koh Chang to Bangkok – Comparing the "600 THB package deal" with a "self-organised taxi – ferry – bus trip" – WHAT IS CHEAPER AND BETTER?
read more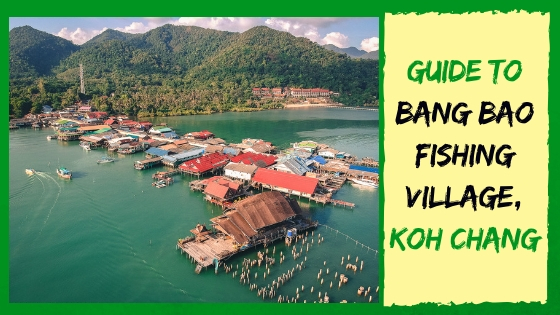 Guide to the beautiful Bang Bao Fishing Village in the very South of Koh Chang Island where we based ourselves for two weeks including tips on where to stay and where to eat on Bang Bao Pier.
read more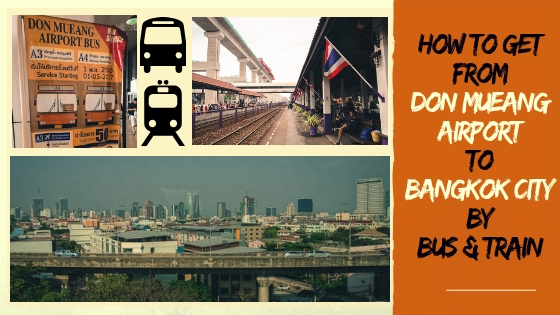 Getting to Khao San Road and Hua Lamphong Station by bus and train from Don Mueang Airport In this guide we will list the best and cheapest option to get from Don Mueang Airport to Bangkok city centre using either the train to get to Hua Lamphong Station or the A4...
read more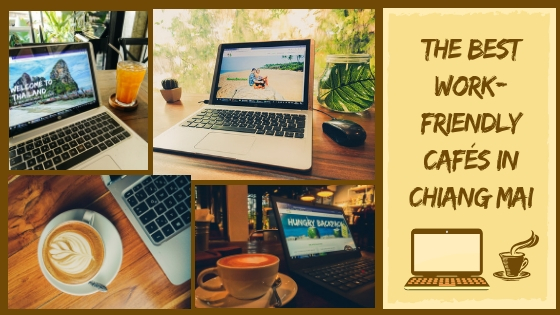 Our personal favourite Cafés to work from in the Nimman, Old Town and Santitham neighbourhood With it's cheap accommodation and food options, beautiful surroundings to explore, strong and reliable Wi-Fi connections, good community feel, plenty of days of sunshine as...
read more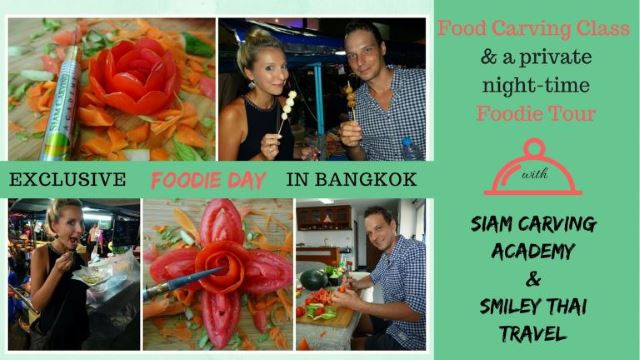 LEARNING A NEW SKILL WITH SIAM CARVING ACADEMY AND EXPLORING BANGKOK'S BEST BITES WITH SMILEY THAI TRAVEL Everyone who knows us knows that we love hunting down the most delicious food a city has to offer as well as looking for fun and exciting travel experiences that...
read more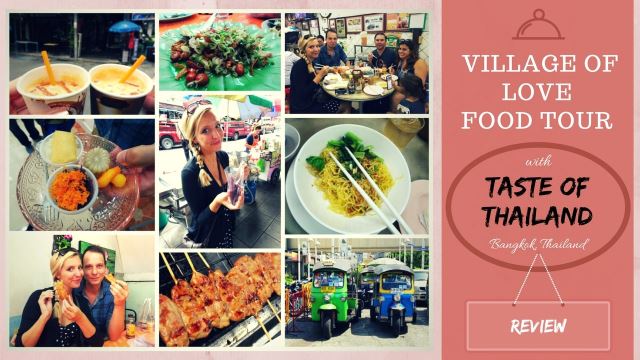 REVIEW: TASTE OF THAILAND - VILLAGE OF LOVE FOOD TOUR One of the best ways to acquaint yourself with a new city is through its food and we love getting to know the various neighborhoods by hopping from restaurant to bar to street food stall 😊 That way you get...
read more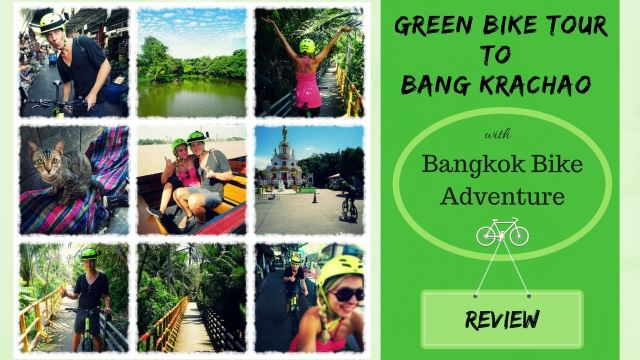 REVIEW - GREEN BIKE TOUR WITH BANGKOK BIKE ADVENTURES TO BANG KRACHAO As we love to eat and usually can't get enough of tasting our way through whatever the local cuisine has to offer we also like to get a bit of exercise now and then - after all we already carry...
read more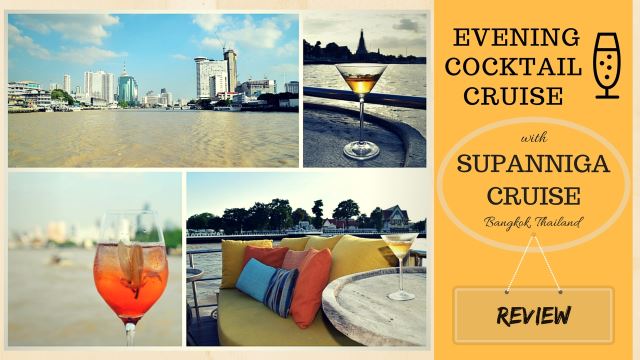 REVIEW OF OUR EVENING COCKTAIL CRUISE WITH SUPANNIGA CRUISE We love the views of Bangkok from the Chao Phraya River hence why we are big fans of using the express boats to get around the city when doing our sightseeing instead of relying on taxi/tuk-tuk or other...
read more
Bangkok Foodies Night-Time Tour through Bang Rak and Chinatown
A short video about our amazing 4 hour "Foodie night-time tour of Bangkok" with Smiley Thai Travel.
Join us as we taste our way around Bangkok's most delicious food stalls and restaurants in Bang Rak and Chinatown with our private guide Anna.
3 Days in Pai – Things to do and see with a scooter
Check out our short 3 min feel good video about our super fun scooter trip from Chiang Mai to PAI.
We had a rocking time exploring Pai's spectecular surroundings on scooter and visited stunning places such as Pai Canyon, Pam Bok Waterfall, Sai Ngam Hot Springs and the Chinese Viewpoint.
Taking the over-night train from Bangkok to Chiang Mai
After a good night's sleep in the over-night train from Bangkok to Chiang Mai we took the camera out and shot a little short clip of the stunning scenery of Northern Thailand.
If you're planning to go from Bangkok to Chiang Mai you should take the train, it's absolutely fabulous.
Bangkok Bike Tour to Bang Krachao
A short video about our super fun bike adventure in Bangkok with Bangkok Bike Adventure exploring the beautiful peninsula of Bang Krachao. This lush green oasis just a few minutes from the city centre is such a stark contrast to busy Bangkok and is best enjoyed on bike. ENJOY THE RIDE!
Scooter Tour from Chiang Mai to Mon Cham and Mae Sa Waterfalls
Short 3 min video about our super fun day trip by scooter from Chiang Mai to Mon Cham mountain and viewpoint. Spectacular views and scenery!!!
We stopped at a riverside restaurant in the jungle, Mon Cham viewpoint, the Jungle Coaster and at the Mae Sa Waterfall. Super fun trip with spectacular views! Highly recommended!
DIY Khao Lak Scooter Tour, Thailand
This one is from our DIY scooter tour around Khao Lak exploring waterfalls, a turtle conservation Center, white sandy beaches and even cruising through the jungle on a bamboo raft! SO MUCH FUN!
Koh Tao, Thailand – Scooter tour & relaxing island vibes
With our scooter we explored some of Koh Tao's countless viewpoints. Follow us on a fun packed day trip around one of the most stunning islands Thailand has to offer.
Scooter Tour to Doi Suthep temple from Chiang Mai, Thailand
Short video about our super fun scooter trip from Chiang Mai to Doi Suthep exploring Thailands beautiful scenery and culture.
We stopped at Doi Suthep Temple, Doi Pui Viewpoint, Sanku Ruins, and at the Huay Kaew Waterfall. Super fun trip and highly recommended!
7 Island Sunset Tour – Island Hopping in Krabi
This one is from our 7 Island Sunset Tour in Krabi and our first attempt to create videos 🙂 All filmed with our old GoPro Hero (first Modell). Hope you enjoy watching it as much as we enjoyed filming it!