REVIEW – GREEN BIKE TOUR WITH BANGKOK BIKE ADVENTURES TO BANG KRACHAO
As we love to eat and usually can't get enough of tasting our way through whatever the local cuisine has to offer we also like to get a bit of exercise now and then – after all we already carry around two heavy backpacks, no need to add extra baggage on top! 😊
When visiting major cities however we usually don't really follow through with our plan to exercise more, telling us that walking around the city to tick off all our must-see sightseeing stops is plenty of action and no further sport is needed. But let's be honest friends, no matter if it's London or Bangkok, walking around the polluted concrete jungle of the city centre of any major town with all the traffic and noise is probably not doing much good for your body and you usually end up feeling completely exhausted and drained rather than energised and fit for your next adventures.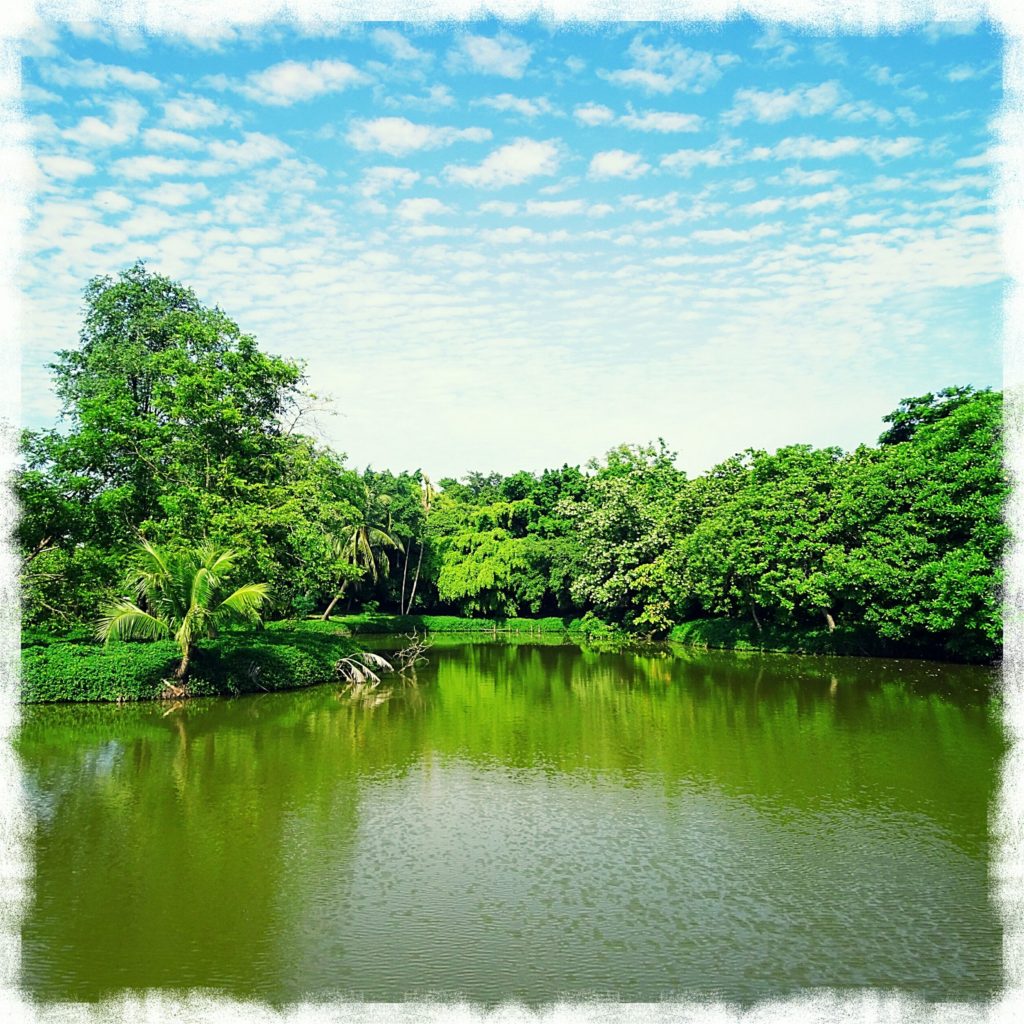 So what if I told you that there was a way to explore one of the loudest, craziest and most traffic packed cities of the world – BANKGOK – in a completely different way and seeing it from a completely different side? I'm talking trading busy streets for jungle paths, shopping malls for local markets, famous attractions for ancient temples you never even knew existed and crowds of tourists for small, authentic villages where you can meet the local people and experience the real local life! Sounds awesome? Well that's because it IS awesome! 😊
You can experience all of that plus combine it with some real exercise by joining the fun and exciting GREEN BIKE TOUR with BANGOK BIKE ADVENTURES!
Also check out our little Youtube Video of the tour which you'll find at the end of this post – good vibes guaranteed 🙂
Disclaimer: Hungry Backpack attended the Green Bike Tour with Bangkok Bike Adventures http://www.bangkokbikeadventure.com/ complimentary. All our opinions are our own.
REVIEW GREEN BIKE TOUR
We had to set our alarm clock early that day as the bike tours (unless it's a night tour) usually start very early to avoid the blazing Bangkok heat as much as possible. If you've ever been to Bangkok than you know hat the only exercise any sane person would consider doing in Bangkok from noon to the early evening hours is hanging poolside sipping cocktails! 😊
We were supposed to be at the office of Bangkok Bike Adventures at 8:00 am from where the tour would start. (They actually have two offices in Bangkok and your tour will start depending on which office is better located for that specific route)
So after having a little muesli power breakfast and smothering ourselves in sunscreen we were ready to go! We took the BTS to get to the Bangkok Bike Adventure office as it is conveniently located between Phrom Phong and Asok station and got there right on time. Our guide Jimmy was already waiting outside, busy checking our bikes and getting everything ready.
After quickly showing us on the map where we would be going today we got our helmets and off we were to explore the "other side" of Bangkok.
Although the tour started right away with taking the busy Bangkok roads it wasn't nearly as dangerous as it looked, especially since our guide made sure we were safe at all times! We just followed him as he navigated us through the traffic and it was actually really fun as we could quickly pass by all the waiting cars and tuk-tuks leaving the madness of Bangkoks rush hour quickly behind.
We soon arrived at a beautiful park nearby, Benjakiti Park, with some great bike trails, a lake and a great view of Bangkoks skyline and all the massive skyscrapers. While riding through this green oasis you could see many locals exercising, doing yoga or meditation.
After that we were off to see a local market in Khlong Toei, the biggest fresh market in Thailand! It was absolutely impressive! All the delicious and exotic fruits were just mouth-watering and Jimmy made sure to get us some of our favourite fruits for later. YAM!
Our tour continued along small roads and alleys until we got to Klong Toei Port.
From here we wanted to take the boat over to Bang Krachao, also known as the "Green Lung of Bangkok". This island-like peninsula is just minutes away from the busy centre of Bangkok and yet like a total different world with it's lush green jungle, mangroves, parks and gardens. We couldn't wait to get there!
Crossing over with our long-tail boat only took a couple of minutes and soon we arrived on Bang Krachao. You could feel the difference immediately. It was so peaceful and quiet!
Technically you could also just take the boat to Bang Krachao and rent your bikes right from the rental shop at the pier (80 THB per day). However to be honest, we would have gotten completely lost in this jungle maze if it wasn't for our guide! He knew the best canal roads on the island as well as where to find the local market, the parks and the hidden temples so the only thing we had to worry about was having fun and enjoy the ride.
We explored a beautiful park where we could feed fish, we rode along lush green roads and pathways, passed some local villages and also stopped at a small, old temple.

Our favourite part of the tour was however riding along the canal on those really narrow canal pathways. You are right in the jungle surrounded by all this green, it's so much fun but such a maze – we probably would have gotten completely lost here if we didn't had Jimmy with us! 😊
At noon we stopped at a local restaurant for some delicious lunch and to get some rest. It was around 33 degrees, we were covered in sweat and I wished we would have started the tour even earlier! 😊 However after having our basil chicken and the fresh fruits from the market together with LOTS and LOTS to drink we were ready to continue our tour!
We cycled back to the Pier from where we took the boat again to cross the Chao Phraya River. The last part of the tour was leading us to the, how he called it, secret part of Bangkok. This economiccally challenged area used to be known as drug hot spot of Bangkok. It was very interesting to ride through the little narrow pathways to get a glimpse into the local life here. We didn't seem to bother the people who lived here at all, they were smiling, waving and happily screaming SAWADEE-KAAAHH! (Hello in Thai) 😊 (Or maybe they just felt sorry for us with our tomato-red heads and sweat running down our faces, who knows 😊)
We got back to the office at around 1:40pm and although "only" being on this tour for 4 ½ hours we felt like we had seen and learned so much more about the city than during a whole week of sightseeing in Bangkok.
It was so refreshing to see another side of Bangkok, one we had no idea about even existed and which was such a strong contrast to what we knew, and to experience the local life, the beautiful nature and the Thai culture up close while still getting a good work-out! 😊
Definitely super-duper-highly recommended!!!!!
Thanks again to the amazing staff from Bangkok Bike Adventure for the opportunity and the great co-operation!
CHECK OUT OUR VIDEO OF OUR FUN BIKE TOUR THROUGH BANGKOK TO BANG KRACHAO!
---
This could also interest you: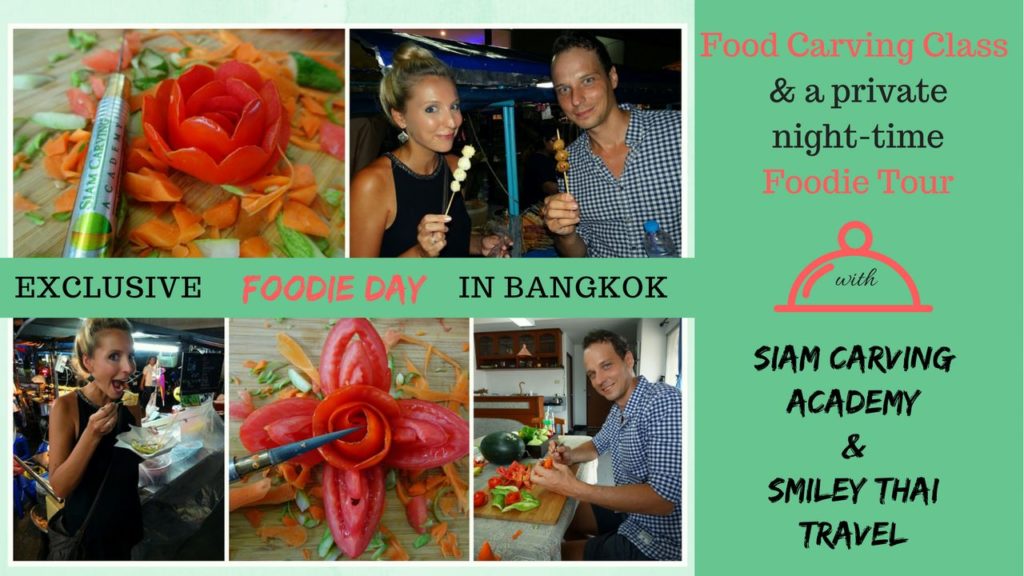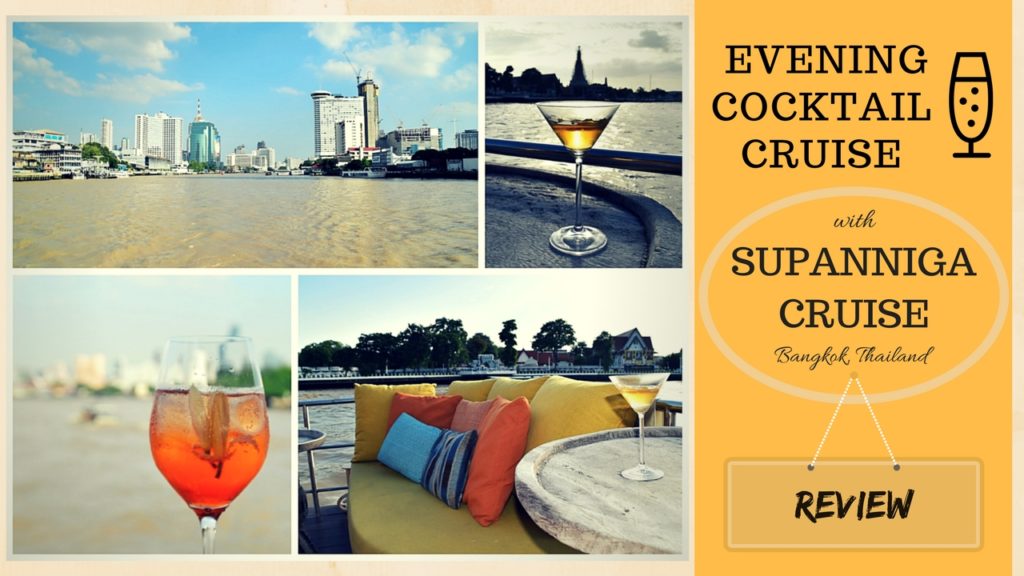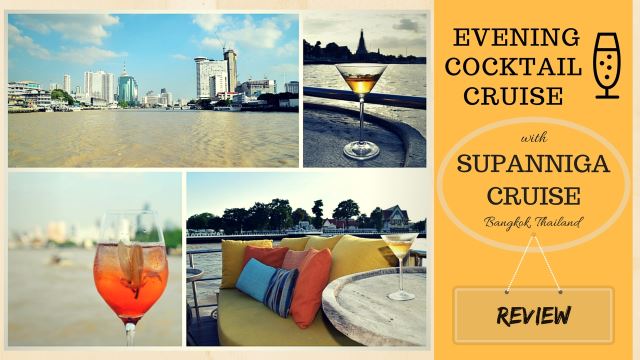 ---