REVIEW OF OUR EVENING COCKTAIL CRUISE WITH SUPANNIGA CRUISE
We love the views of Bangkok from the Chao Phraya River hence why we are big fans of using the express boats to get around the city when doing our sightseeing instead of relying on taxi/tuk-tuk or other public transport options. Especially the main temples such as Wat Arun and Wat Pho can be reached easily by boat as they are located very close to the pier and riverfront.
But there are so many other fun and exciting ways to cruise the Chao Phraya River than just hopping on the next local express boat! There are various tourist sightseeing cruises, different tourist lines as well as an ample choice of dinner and event cruises. However, what excited us the most when doing our research was the 1 hour "Evening Cocktail Cruise" advertised by Supanniga Cruise and we decided to give it a go.
Disclaimer: The reviewed "Supanniga Evening Cocktail Cruise" was given to us (HungryBackpack) complimentary, but all our opinions are our own.
Supanniga Cruise is brand-new 40-seat dinner cruise which is run by the same people who also operate Supanniga Eating Room in Bangkok. By launching Supanniga Cruise they now also offer exclusive evening cocktail cruises, champagne cruises and dinner cruises to enjoy the views of Bangkoks most famous buildings along the Chao Phraya River in style and comfort.
It is also the only operator for cruises on the Chao Phraya river that provides a proper bar on board as the have a special co-operation with no other than VESPAR – one of "Asia's 50 Best Bars 2016" so you bet that their signature cocktails will rock your world!
Our evening cocktail cruise started at 4:45 pm from River City (Pier 2). They recommend to be there about 30 minutes prior to check-in for your cruise. We were there about an hour before arriving by boat (The tourist boat stops directly at River City and the cheaper local express boats stops at Si Phra Ya Pier only a few minutes' walk away).
We used the time to have a little walk around River City which specializes in selling antiques and artwork and browsed through the various shops of the mall and along the pier outside watching all the boats passing by. There is also a big Tom 'n Toms coffee if you fancy a little afternoon treat before your cruise.
Our charming 2-deck floating bar arrived right on time and we were greeted by the friendly staff on board who directed us to our assigned seats.
As we were only 6 in total it did feel very exclusive and sort of VIP! 😊 We got assigned a big table on the upper deck at the back of the boat offering absolutely fantastic views.
As soon as we left the pier the staff brought some delicious savoury snacks and took our orders. A cocktail from the a-la carte menu (or alternatively a glass of wine or beer) is already included and I decided to go with "Arom-Dee" whereas Martin went for the "When James Bond Visits BKK".
We couldn't have been happier with our choice and really enjoyed those snacks and cocktails while passing by modern skyscrapers, historical buildings and ancient temples nestled along the riverfront.
We were also allowed to take our drinks to the front of the boat to enjoy the views of Wat Pho and the Grand Palace from there while relaxing in those gorgeous lounge chairs.
While sipping our delicious cocktails, sun on our faces, chilled-out music playing in the background and temples slowly passing by we couldn't help but feel like movie stars!
Here is the song they played – Feel free to join us in "sun-downer on a cruise ship" mood
Unfortunately, the one-hour cruise went by way to quickly (as always when you are having fun) and we got back to River City at 5:45pm. We wished we could have stayed on board!
Suppannigas Evening Cocktail Cruise (1,250 THB p.P.) was definitely one of the best options to cruise through Bangkok in style and enjoy some of the most amazing attractions in an intimate, comfortable and exclusive way and we can highly recommend it to anyone who is looking for something unique and special to do in Bangkok.
SAVING TIP:
Should you be on a budget it might still be worth checking out their website and look for current promotions! At the moment, they offer some great deals such as a 2 for 1 evening cocktail cruise! Whoohoo – cheers to that!! http://supannigacruise.com/promotion.html
---
This could also interest you: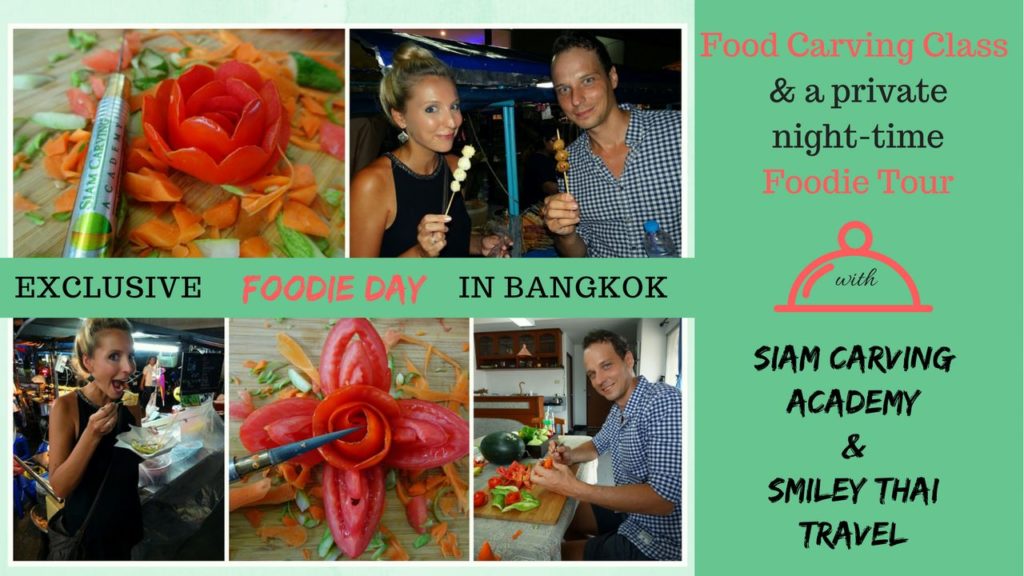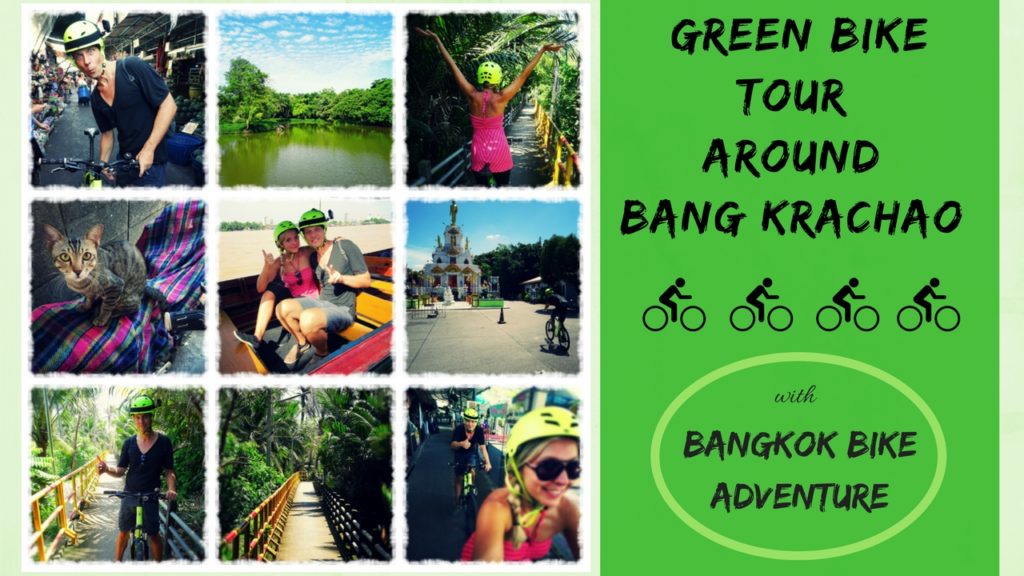 ---