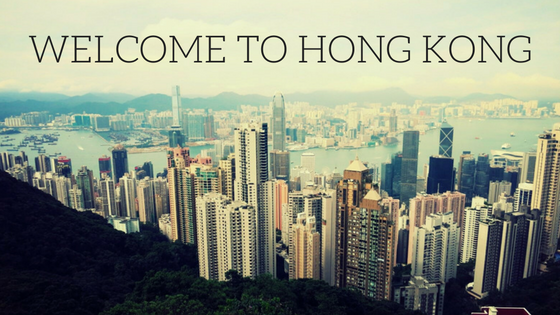 We went to Hong Kong for 11 days in September 2016. It was our first time in this city and despite constant rain on  10 out of these 11 days we fell absolutely in love with this city.
Ancient temples next to high rising skyscrapers, busy street food stalls across from fine dining restaurants and narrow bargain alleys with hundreds of street vendors just a few steps away from huge glitzy and lofty shopping malls, Hong Kong is a city of contrasts offering something for everyone.
And despite its reputation of being a quit expensive destination we always found affordable places to sleep (stay away from Hong Kong Island and rather check out Mongkok!), eat (what a variety of little bakeries and street food stalls!) and play (use location transportation when getting around!).
Check out our blog post on how to spend a full day of sightseeing and exploring in Hong Kong on a budget of 25 $ !
Also you will be spoilt for choice when it comes to getting away from the hustle and bustle of the city with so many islands to explore, all just a short boat ride away! Spend the day on the beach working on your summer glow, go hiking in lush green forests or visit one of the many ancient temples or traditional fishing villages. There surely is a lot to explore!
So Shopaholics, Foodies, Culture lovers and even Beach Queens & Explorers – it's time to book your flights to Hong Kong !!! You're welcome 🙂
Oh, what's that? You just landed in HKG? Great, check out our blog post of how to get from the airport to the city and see below for our " WHAT IS THE BEST" CHECKLIST for Hong Kong. 🙂