SCOOTER TRIP FROM CHIANG MAI TO PAI – Welcome to Thailands Hippie Paradise
Spending a "pailicious" weekend in the countryside enjoying the panoramic views, organic food and the sheer tranquillity.
Getting addicted to exploring Chiang Mai's surroundings
During our 1 month stay in Chiang Mai we made it our mission to explore much of the surroundings as possible – mostly from the back of a scooter! So we went to the Huay Tung Tao Reservoir which is just a 30min drive away and the ideal place when you are missing the ocean too much.
We also did a trip up to the Doi Suthep Temple and Mountain which basically introduced us the winding and hilly roads here in Northern Thailand and really got us addicted and graving for even more of these type of scooter tour adventures.
And to top it up a notch we did a day trip to Mon Cham (or also known as Mon Jam) and Mae Sa Waterfall which was the longest trip we did from Chiang Mai in a day but also the most spectacular and fun one boasting stunning panoramic views of Northern Thailands beautiful countryside as well as giving us a glimpse into the life of the traditional Hmong hill tribes. IT WAS FANTASTIC!!! 🙂
So we decided to take it a step further and go on a 3day/2night scooter trip to PAI. 🙂
Attention! Long post alert! 🙂 If you're in a hurry but still want to get a rough idea about what Pai is all about than simply scroll to the end of this post where you'll find a cool short video about our time in hippie central. Enjoy!
Chiang Mai to Pai – taking the famous Route 1095 with its 762 curves
Since we were staying at the Dome Residences in Chiang Mai and had two motorbike rental shops just across the street we simply went with one of them (keeping things easy 🙂 ) and asked for a suitable scooter for a longer trip than what we've done previously.
Surprisingly Bikky Bike had a very nice Yamaha Grand Filano for us on offer for a daily rate of 300 THB. The boot of that thing is so big, you can easily fit everything you need for a longer weekend getaway. So the decision was made and we were ready to start our 4-5 hour journey (Of course we took the scenic route).
To make things easy see below the map of how to get from Chiang Mai to Pai with the exact route to take.
Pai is Pailicious! Goodbye worries and welcome to Hippy town
Once you arrived, you never want to leave. That is if you like a total mellow, laid-back lifestyle not giving a damn in the world about what to wear, how to style your hair or even what to do all day.
Adventure seekers can go completely nuts here exploring the amazing surroundings of Pai with it's stunning waterfalls, mountains, canyons and hot springs. Health addicts and yoga gurus will love the tranquillity of this place, the fresh air and the many organic food heavens serving the freshest and most deliciously tasting food at great value.
However, it's also the ideal place if you simply want to get away from everything. You can just kick back and relax in a hammock all day doing absolutely nothing – it doesn't matter! Pai is the place of smiles and no-judging. PAI IS PAILICIOUS!
It is super easy to get around town if you are staying somewhere central as Pai is very compact with only few narrow streets forming a square packed with restaurants and shops and you'll most likely be able to walk everywhere. However, if you are staying a bit further out (definitely worth as you might be in for some fantastic countryside views) or want to explore the surroundings (you definitely should!) then taking a scooter is the way to go. Even if you arrived by Minivan you'll find plenty of rental companies where you can get a scooter for as low as 150THB per day! It's a bargain!
Things to do and see in Pai – Spending 3 amazing days exploring Pai and its surroundings
We decided to get a good taste of everything. Getting a break from work and just relax on our terrace overlooking the rice paddies, getting active and exploring the stunning surroundings, munch our way through the many cute looking restaurants and market stalls and simply get to know what Pai is all about.
WE LOVED IT! In fact we loved it so much that we had to call the motorcycle company and ask whether we could keep the scooter for another day as we did not want to leave. This place was pure bliss! (Luckily they said yes! 🙂 ).
So here comes our summary of what we did during our 4 days in Pai. If you want more details about some of the mentioned places just follow the link which will take you to another blog post giving you even more info about entrance fees, how to get there and what to expect.
DAY 1 in Pai:
Getting our breakfast fix at Fat Cat, climbing stairs for some panoramic views from the White Buddha, sweating at the Sai Ngam Hot Springs and enjoying a sunset session at Pai Canyon
Good Morning Sunshine! Take it easy, you're in Pai!
So after sleeping in we started our day very relaxed just sitting on our terrace and enjoying the sun and the views. Ban Dalah Resort*, where we were staying for the night, had the most amazing views over the rice paddies and the mountains and we could have easily been super happy doing nothing else but to sit here and take in those views for the next 3 days.
Unfortunately we only had booked it for 1 night and as they were completely booked up for the following nights we had to check out at 12pm and find ourselves a new place. Luckily in Pai the choice is yours and you'll find cute guesthouses everywhere at really low prices.
After moving to our new accommodation we decided to treat us to some brunch as we were STARVING!
It was already past 12pm and we didn't have any food so far – this is not how we roll!!!! So we did a quick search online and a place called the FAT CAT came up. It was close, we loved the name and so it was decided! 🙂 And damn, it was GOOD!!!! Check out our review of THE FAT CAT for more info about our number one breakfast place in Pai.
Once we filled up on carbs and coffee we were ready for some action and decided to check out the BIG WHITE BUDDHA just a few meters away from Fat Cat.
You could technically also walk there from town but only if you are a crazy person :-). The road leading up to the temple and to the staircase to get to the Buddha gets super steep and would have killed us if we had to walk it! Especially since the sun was burning like hell that day!
So we were super grateful for our little scooter that easily carried us up the hill as if it was nothing. Good friend. We found him a little place in the shade to cool off and started climbing the gazillion (I lost track counting) steps up to reach the Buddha. Quite exhausting however, once we made it up there we were greeted by some fantastic panoramic views! So it was definitely worth it.
After that – and in need for some relaxation – we decided to check out the hot springs.
The closer and more touristy one, THA PAI HOT SPRINGS, are easy to get to and have a series of pools with different water temperatures. However this one will set you back a juicy 300THB per Person – ridiculously overpriced for Thai standards!
The second one, SAI NGAM HOT SPRINGS are a little bit more hidden, less famous and therefore much less crowded (hence the name "secret hot springs"). They are located 15km north of Pai (about a 30 minute scooter ride) and only costs you 40 THB p.P.! What a difference! So you might have guessed it – we went to these ones!  Check out our trip to the Sai Ngam Hot Springs here. It was less relaxing than we hoped – especially the "getting there at all" part! 🙂 But we still had a great time and can highly recommend it!
We got back to Pai just in time to head to PAI CANYON to watch the sunset – One of the most popular activities for travellers when visiting Pai.
Make sure to get there a bit earlier as tons of tourists have this on their "to-do list" so it does get pretty crowded – especially close to the entrance. So get there early enough to get away from the crowds and enjoy the sunset in peace and quiet! Click here for more info on Pai Canyon and our sunset session!
After watching the sunset at Pai Canyon we headed back to town to the night market which is on every evening. It's right in the middle of town and you'll find tons of stalls selling everything from souvenirs, clothes, bags and of course delicious and cheap street food. YUMMY! In general most things seemed to be cheaper here than in the south of Thailand so if you are looking for a bargain than here is the place to spend your bahts.
After munching our way through pastries, noodles, grilled chicken and mango sticky rice it was time to call it a day! What a perfect first day in Pai!
2nd day in Pai
Enjoying the stunning views and some tea with buns at the Chinese Viewpoint, refresh at Pam Bok Waterfall, get a coffee with a view and create our own spectacular sunset session in the middle of the rice paddies.
Our second day started similar as the first one in Pai – only that we didn't get greeted with the same epic views over the rice paddies as in our first accommodation. Luckily, Orange Grove Resort which we had found via booking.com came with breakfast included. So we didn't feel the need to rush into town and could really ease into our day.
Originally we thought we would just do 1 or 2 things and then head back to Chiang Mai. Therefore, we planned to check out the Chinese Viewpoint as well as the Pam Bok Waterfall on our 2nd day, which are both along the 1095 heading out of Pai and back to Chiang Mai.
Our first stop – the CHINESE VIEWPOINT– didn't disappoint. We read different opinions online some saying that it wasn't worth it etc. however, after seeing it for ourselves we couldn't understand those comments at all. First of all it's not far from the centre of Pai so you won't waste hours getting there, it's a fun drive along a narrow road through a Chinese village and up a very steep hill and the views are pretty spectacular! And that's what a viewpoint is all about, right?
So yes, we loved it and for only 20THB entrance per person we can definitely recommend it. In addition you can get some delicious green tea here and some hot buns for less than a dollar, who can say no to that?? Click here for our full report on our trip to the Chinese Viewpoint in Pai.
Afterwards we decided to check out one of the many waterfalls in Pai and opted for the one that was easily accessible but not too touristy – BAM BOK WATERFALL!
If you have a scooter it's just a short 10-15min drive off the main road and only a short and easy walk to get to the Waterfall itself. Being really big on waterfalls we were quite excited to get there however as it was dry season it wasn't as impressive as we hoped. There wasn't much water so I guess it's probably a bit more spectacular in the rainy season. But it was still nice and icy water was very refreshing! 🙂
You can also continue the road a bit further for some scenic views over the rice paddies and the mountains. So all in all we can definitely recommend a half day trip to see the waterfalls along with some countryside views to anyone interested. Check out our report about BAM BOK WATERFALL here!
By the time we got back to the main road and checked the time we realized we wouldn't go back to Chiang Mai that day. It was already past 3pm and we couldn't be bothered stressing ourselves with a 3-4 hour drive back to Chiang Mai.
So we called the rental company where we got our scooter from and asked if it would be okay to keep it an additional day and they agreed. So once that was sorted we went back to town and walked into the next best looking place we could find which ended up being Buzza's Backpacker Resort.
For less than 15$ a night this was the cheapest of all 3 places we stayed in Pai and we LOVED IT! We got a little wooden cabin with a lovely view – super basic but super romantic!
We finished the day with our own sunset tour through the rice paddies. Turns out this was even better than Pai Canyon as the views were epic and there was nobody else despite us.
If you want to follow our route than here is a little map:
We had such a blast those 3 days in Pai and really wished we could have stayed even longer but Chiang Mai, our apartment and some work was calling so it was time to face reality again. After a good nights sleep in our little cabin and a big breakfast from FAT CAT the next day (we really love this place! 🙂 ) it was time to say goodbye to Pai – we sure will be back one day!!!!!
Check out our short 4 minute feel good video about our rocking time in Pai and you'll understand why you just CAN'T MISS OUT on this little hippie paradise! 🙂
---
YOU MIGHT ALSO BE INTERESTED IN: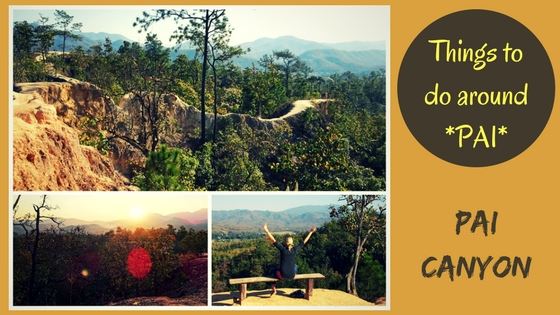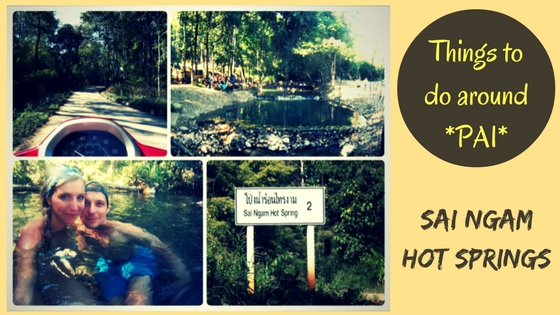 The following links are affiliate links as well, which means that if you book a stay through these links, we'll get a small commission. Don't worry–the price is still the same for you.
Where to stay in Pai
We were super lucky with the place we had picked on booking.com: The Ban Dalah Resort* which has the most amazing views over the rice paddies and the mountains.
They offer rooms with AC a cable TV and tea/coffee making facilities from 26 USD.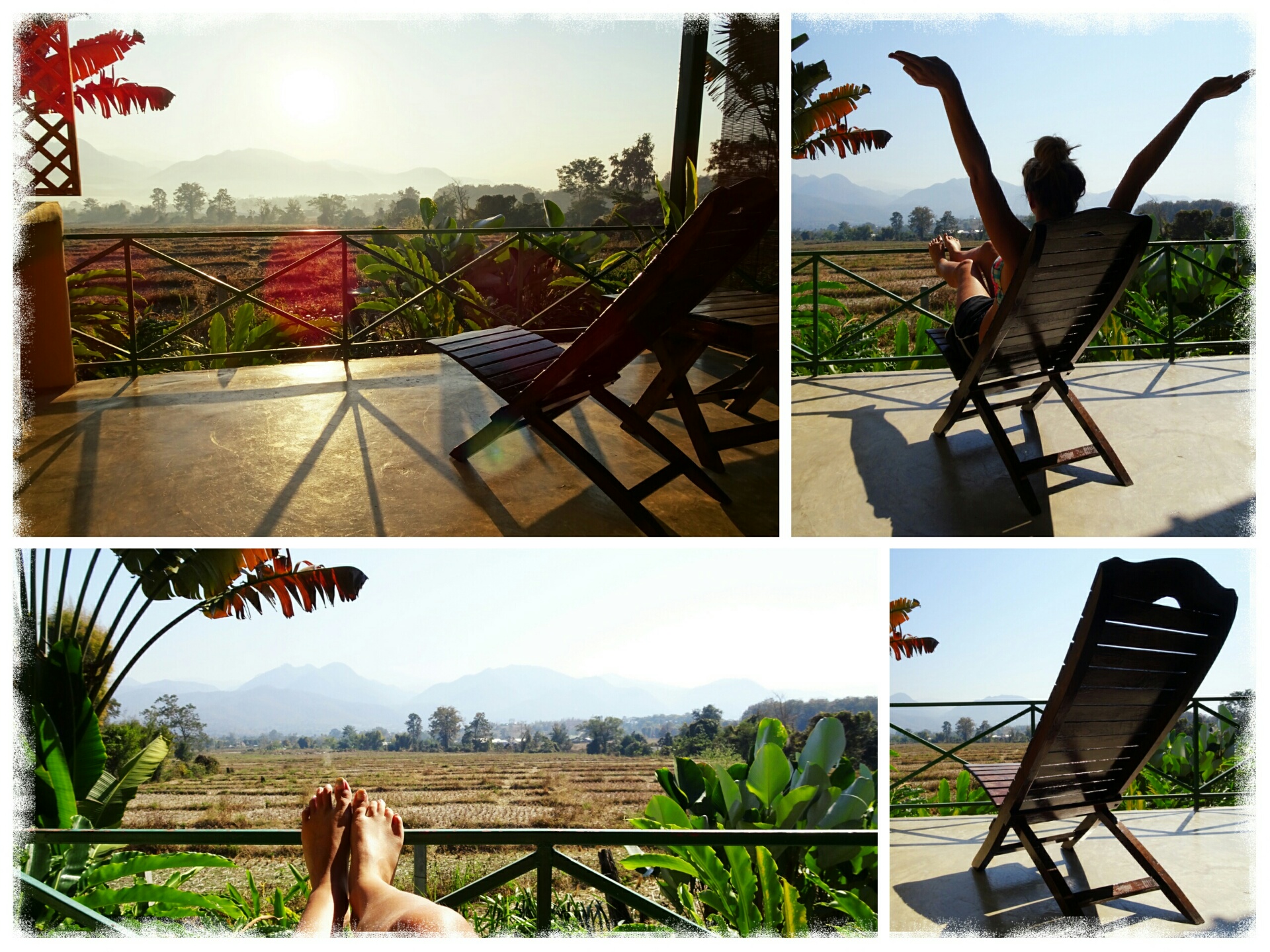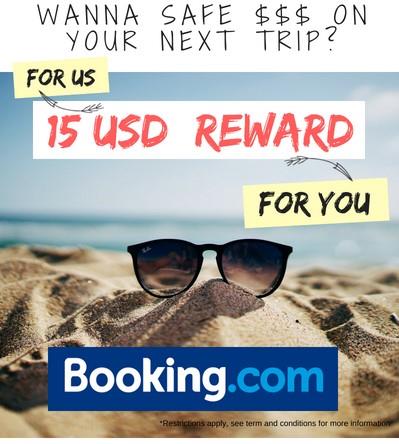 Where to stay in Pai
We were super lucky with the place we had picked on booking.com: The Ban Dalah Resort* which has the most amazing views over the rice paddies and the mountains.
* = Affiliate links.