PAI CANYON – Hiking paradise and sunset lover's dream
Visiting Pai Canyon on our 3-day trip to Pai
No trip to Pai is complete without visiting TripAdvisor's number 1 hot spot for things to do and see in Pai: PAI CANYON!
It's obviously nothing compared to the Grand Canyon if that's the sort of thing you are looking for. However, it is still stunningly beautiful and definitely an absolute must-see when visiting Pai.
Getting to Pai Canyon
If you are taking route 1095 from Chiang Mai to Pai than this could be your first main stop before getting into Pai (you will see the signs shortly past the Memorial Bridge).
If you are coming from Pai center than it's just a short 10-minute scooter ride until you reach Pai Canyon on your right. It's also perfect to combine with visiting Pam Bok Waterfall but make sure you'll have enough time planned for this trip to still be able to catch the early sunsets at Pai Canyon.
There is plenty of parking space available and it's free of charge! Also visiting Pai Canyon doesn't cost you a cent so it's ideal for a short pit stop to just enjoy the stunning panoramic views or to spend hours here hiking the various trails and paths and enjoy the stunning views of this beautiful piece of nature!
Exploring Pai Canyon – a hiking and sunset lover's dream
There is basically one main hiking trail which forms a loop which you can walk around. However, a little word of warning though – hiking here is not for the faint hearted! I unfortunately suffer from vertigo so most of the path totally freaked me out, especially when you are in flip flops like me! 🙂
It is super easy to just stumble (even with proper footwear) when trying to walk this extremely narrow, sandy and slippery path. It goes up and down and with no fences on the cliffs' edges or any other "security blankets" in some serious altitude – you easily DO freak out! Trust me. IT'S DAMN SCARY!!!

But the views – oh my…the views are definitely worth it!
So if you like a little adrenaline kick and are up for an adventure then you'll surely enjoy this Canyon playground. But make sure to wear proper footwear!
Pai Canyon is also the perfect place to WATCH THE SUNSETwhich requires no fitness skills or any climbing at all – anyone can do it! And it seems, pretty much everyone who comes to Pai DOES do it 🙂
It's pretty much the number one activity people tend to do when visiting Pai, so it does get crowded here in the early evening hours…VERY crowded! So if you want to get a good view then try to get here a bit earlier (maybe around 4pm already) and walk a bit further up the trail to escape the sunset lover crowd so that you can enjoy it in peace and quiet! Because it does look amazing.
Unfortunately we were a bit late when we came here for our own little "Pai Canyon sunset session" so only made it to the entrance. However, we still managed to secure a great spot right on the cliffs edge overlooking the canyon.
We got us some snacks for a little sunset picnic from the food stalls at the parking lot which we enjoyed while watching the sky turning dark orange and the light slowly fading. Beautiful!
TIP: Alternative sunset session
Should you plan on having a more private and romantic sunset experience than we highly recommend taking a scooter, packing a picnic and heading to a nice, quiet place somewhere in the rice paddies. You most likely will be completely alone and watching the lush green rice fields in front of you with the sun slowly setting and the mountains with the white Buddha on the other side turning red was equally spectacular.
What about you? Have you been to Pai and if so, what was your favourite spot to see the sunset?
---
YOU MIGHT ALSO BE INTERESTED IN: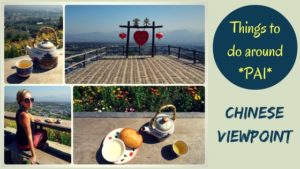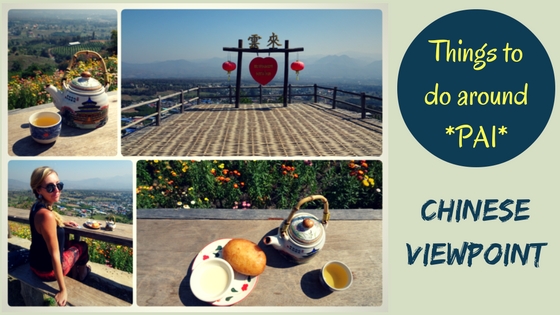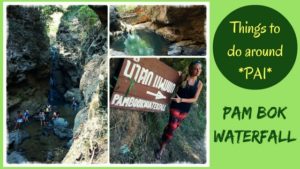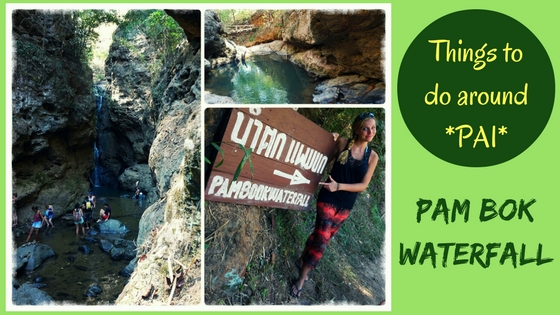 The following links are affiliate links as well, which means that if you book a stay through these links, we'll get a small commission. Don't worry–the price is still the same for you.
Where to stay in Pai
We were super lucky with the place we had picked on booking.com: The Ban Dalah Resort* which has the most amazing views over the rice paddies and the mountains.
They offer rooms with AC a cable TV and tea/coffee making facilities from 26 USD.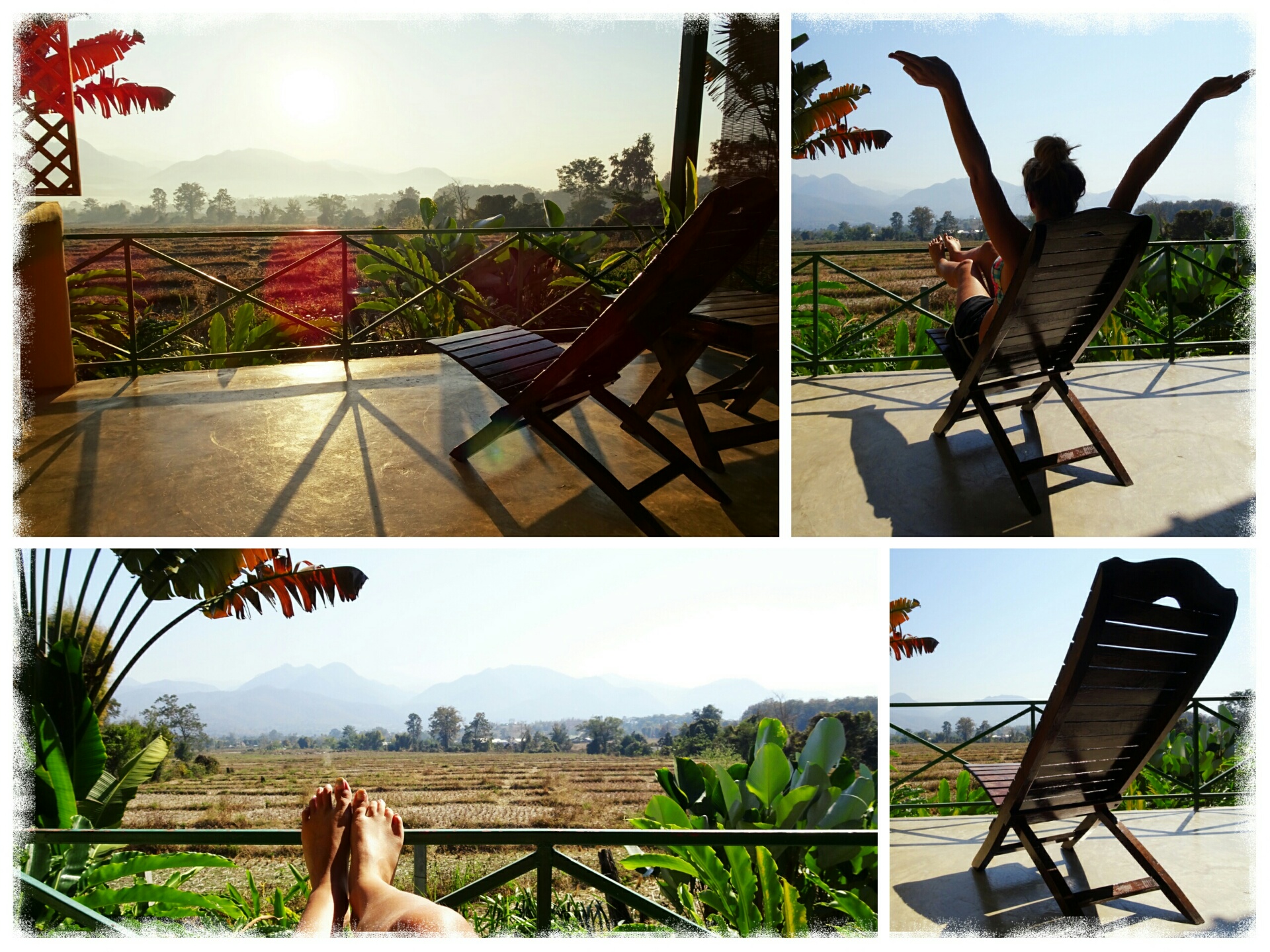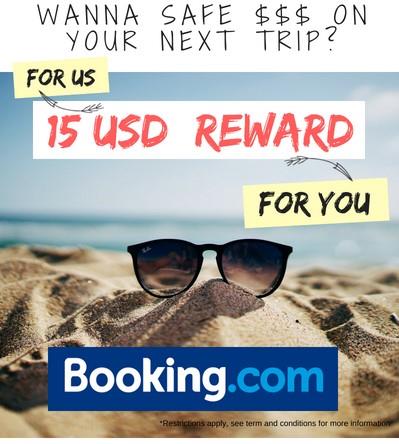 Where to stay in Pai
We were super lucky with the place we had picked on booking.com: The Ban Dalah Resort* which has the most amazing views over the rice paddies and the mountains.
* = Affiliate links.