Warm Tea, colourful flowers and panoramic views
If panoramic views are your thing than you should definitely include a stop at the Chinese Viewpoint just a 15 minute scooter ride from Pai.
The road leading through the Chinese village up to the viewpoint is a bit tricky and VERY steep but once you get there you'll be greeted by absolutely stunning views over Pai's beautiful surroundings and countryside.
You'll almost have a 360 degree view of rolling hills and mountains, villages and lush green fields from here. We heard that it's especially magical for sunrise but as we hate to get up when it's still dark outside we never make the sunrise anywhere. 🙂
Some also come here to watch the sunset but as it is facing East overlooking the valley of Pai, it's probably more about the general atmosphere and the light rather than actually seeing the sunset. Better check out Pai Canyon or our secret place right in the middle of some rice paddies for an unforgettable sunset experience! 🙂 – watch out for our blog post where we will tell you more about it!
However, what we DID try and CAN recommend is to go and have a little Chinese tea ceremony at the viewpoint. You'll get a warm pot of tea for 20THB and a steamed or fried bun with sweet milk for 10THB which makes THE PERFECT snack while enjoying the views.
Watching over the fields of flowers down into the valley while sipping on some hot green tea along with the sweet tasty buns was a real treat – for our eyes and taste buds 🙂 We could have sat here for hours!
So if a little tea break paired with gorgeous countryside views sound appealing to you than you'll definitely enjoy the Chinese Viewpoint!
Entrance costs: 20 THB p.P.
Parking: available, free
Getting there:
The Chinese viewpoint is only about 4.5 km from Pai so approx. a 15 min scooter ride. If you are coming from the centre just follow the road passing Pai hospital. Once you reach tha Pai bypass cross it and just keep going for another 8 minutes.
You will pass through a large red gate – the entrance to the Chinese Village. From here the road gets very narrow and steep with a dreadful hill leading up to the viewpoint the last 200m (if you are 2 people on a scooter be prepared not to make it 🙂 ). Once you reached the top you'll be greeted by a large parking platform where you can park your scooter and walk a short way up to the viewpoint.
---
YOU MIGHT ALSO BE INTERESTED IN: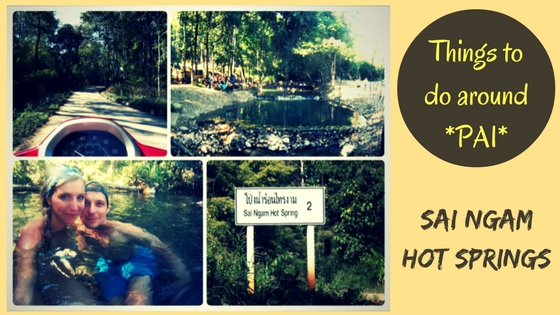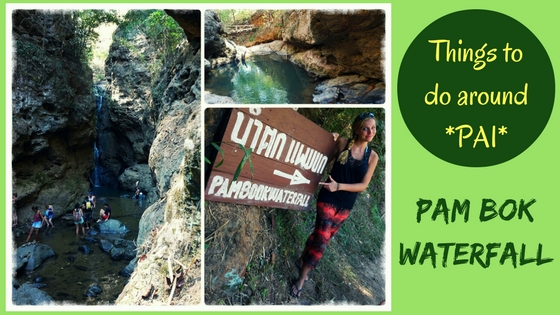 ---
If you like it – Pin it! 🙂