LAKE ROMANCE, POWERFUL HUKA FALLS AND OUR FIRST TASTE OF THE GEO-THERMAL WONDERLAND
Join us as we spend a beautiful, sunny day around Lake Taupo exploring the Taupo Marina and the natural hot springs at the Spa Thermal Park, having a discounted SPA session to soak in the bluest hot springs we've ever seen, admiring the power of the famous Huka Falls and enjoying some relaxing time at Reid's Farm in the company of some lovely ducks. Definitely one of our favourite places on the North Island!
From Art-Deco to a lakeside wonderland
Our day started in Napier with our morning activities being very similar to yesterday afternoon in Napier when we arrived in this art-deco harbour city. As the weather was still not in our favour we only had a short walk along the promenade, spend some time in the public library to work on some blog posts, had a quick lunch and left town at around noon with course to our next destination TAUPO!
Taupo is nestled at the edge of New Zealand's largest lake, LAKE TAUPO, and is popular for all kinds of outdoor and water sport activities as well as it's geo-thermal parks and wonders. It surely sounded like the ultimate outdoor lovers paradise and we couldn't wait to get there.
On our way to Taupo we really noticed the change in scenery. Dramatic snow-topped mountains got substituted with rolling, green hills which you could see on either side of the road. Seemed we had found Hobbitland! 😊
We arrived in Taupo just in time for seeing the sunset at the majestic lake. We stopped and checked on the map where the freedom camping area was when a nice kiwi family approached us and told us to park down at the Marina. Apparently it was a really nice place for staying overnight and that's where they were parking as well. But we had to rush as there were only a few spots left.
Aww those lovely kiwis, you just gotta love'em! So we didn't waste any more time and headed down to the Marina. There is a sign that says that responsible freedom campers with a self-contained vehicles are welcome but we saw a few non-self-contained campers as well. It's indeed an awesome spot, directly at the beach with a few picnic tables, a café and clean toilets across the street AND…drumroll…FREE WIFI! And all this at the stunning price of 0,00 NZD – what more could you possibly want? 😊

We already loved it here and couldn't wait to explore more of the famous Taupo area the next day. We had full day planned – if only the rain could stop.
GOOD MORNING TAUPO AND GOOD MORNING SUNSHINE!
When we opened our van doors the next morning we couldn't believe our eyes. Not only got we greeted by numerous happy ducks and the most stunning lake views but also by the SUN and an absolutely clear blue sky! YEEES!!!
After so many days of rain this was exactly what we needed and we couldn't wait to get the day started. There is plenty to see and do around Taupo – especially when the sun is out! But first things first…COFFEE!!!
Exploring Taupo Marina – coffee, views and parks
As we had to leave the car park at 9am (well at least that's what the sign says but nobody really seemed to care) we decided to just park across the street and get us some coffee. There is a cute little café called "STIR TAUPO" right by the Marina which according to Lonely Planet serves some "killer coffee" – we were sold! 😊
With our warm coffee in hand we strolled a bit around the beautiful Marina, had a quick chat with our friendly kiwi neighbours who were about to do some parasailing and watched all the tourist boats preparing their ships for fun day out on the lake – you can do fishing trips or sightseeing trips, whatever you prefer. You could even rent your private boat if you have the money for it! 😊
We ended up in the Riverside Park which is a nice little greenery and perfect for a little morning stroll however if you want a park with some HOT & STEAMY add-ons then head to SPA THERMAL PARK. This is where we were off next.
SPA THERMAL PARK IN TAUPO – don't forget your bathing suits!!!
The Spa Thermal Park is a nice big park where you can take long walks however most people don't come here for walking and getting some exercise but rather for relaxing and soaking in a natural warm spa pool . Taking a dip in this steaming hot water is for FREE so no wonder that it was already quite busy by the time we got there.
However, since we had some other hot springs action planned for later on we didn't mind and just had a little stroll following the stream of this hot thermal water. It surely looked impressive!!!
TAUPO HOT SPRINGS – Taking the Backpacking life to the next level
We had such fun chasing the hot steams that we almost forgot the time. It was already 11:30am and we had to hurry up as we had booked the 12pm slot for taking a nice & warm bath at the hot springs of the WAIRAKEI TERRACES. We got it 50% off by using https://www.bookme.co.nz/ – a great deal website offering discounts to tons of NZ attractions. It's definitely worth to occasionally browse through their listings – especially if you had planned on doing a specific attraction anyway, you might be able to save some $$!
As we had been freedom camping for the last couple of days and only ate can food and toast bread we decided we could afford to treat us to something special – especially since it came with a hefty discount. The Wairakei Terraces with their hot pools were just perfect for our little late Easter treat.
They are located only about 7 min from Taupo City Centre and we made it there just in time to start our pool session.
OMG – THIS WAS HEAVEN!! We really enjoyed soaking in the warm water and hop around the different pools – especially since we didn't have a proper warm shower since days. 🙂 (and no bubble bath since…well…months!!!)
There were only a handful of other guests when we were there which quickly disappeared in the steam of the hot water so it felt like we had the whole pool to ourselves. Pure bliss and a little treat for body, mind & soul!
After our skin was all softened-up and all wrinkly it was time to leave. 😊 Although I could have stayed here for hours and hours…so relaxing! But there were still some things to see that we didn't want to miss out on.
HUKA FALLS – some impressive horizontal waterfalls
Next up on our list of things to do in Taupo were the famous Huka Falls, New Zealand's most visited natural attraction!
You seriously can't miss them! They are located in the Wairakei Tourist Park just a short drive North of Taupo and from a little walkway alongside the river and various viewing platforms you can admire these amazing falls in all their glory.
The sheer volume of the crystal blue water flowing over the falls will blow your freaking mind! The actual drop is just 11 meter high but with up to 220,000 litres per second rushing through the narrow, rocky gorge it's one of the most powerful and impressive waterfalls we have ever seen.
No wonder why it's not only the most visited, but also the most photographed natural attraction of New Zealand. There are also several walking and biking trails starting from here, perfect for the outdoor lovers who have a bit more time to spare. Alternatively you could also walk to the Huka Falls from Taupo via the SPA Thermal park.
Here is a short little video which shows its sheer power and beauty
LUNCH BY THE RIVER AT REID's Farm
We enjoyed a late lunch (if 4pm still counts as lunchtime 😊) at the nearby freedom camping area of Reid's Farm. This place is huge and if you manage to get a spot right down at the river it's super idyllic. Except for the ducks with whom you probably have to share whatever your lunch menu offers, it's absolutely relaxing here. Definitely another awesome freedom camping spot!
As we however really loved the Taupo Marina parking lot last night we decided to head back into town for a 2nd night there before leaving this beautiful area and exploring even more of the geo-thermal activity this whole area is so famous for. Starting with the popular WAI-O-TAPU NATIONAL PARK.
For more information on TAUPO and things to see and do around here check out http://www.greatlaketaupo.com/
---
Next Day: DAY 21 – Wai-O-Tapu
Previous Day: DAYs 17&18 – Wellington to Napier
Start at the beginning: DAY ONE – Christchurch to Akaroa
---
Your might be also interested in: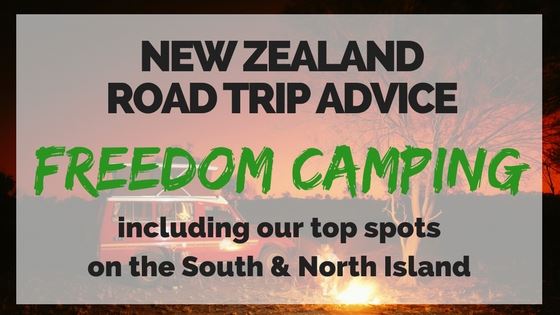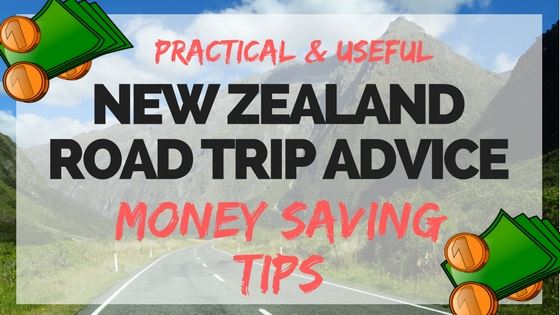 ---
If you like it – pin it! 🙂