GOODBYE WELLINGTON, LET'S SEE WHAT THE NORTH HAS IN STORE FOR US!
Leaving the bustling city of Wellington behind to find one of the most idyllic campgrounds New Zealand has to offer in Eketahuna (at a bargain!!) before heading to Napier with it's art-deco charm, delicious pies and unlimited Wi-Fi at the local Library – a blogger's dream! 😊
FIRST CLASS BREAKFAST VIEWS AT OUR FREEDOM CAMP – Ngatitoa Domain
After spending a fantastic day in Wellington and trying to squeeze in as many of the capitals MUST-SEE's as possible (check out our TOP 10 things to see in Wellington in ONE day) we had to get going – unfortunately. We wished we had more time in Wellington as there is really sooo much more to see and do in this city and around but we only had one week left in New Zealand and still a WHOLE OTHER ISLAND TO EXPLORE!
So we enjoyed our last hours at our scenic freedom camping spot at Ngatitoa Domain as much as possible, watching all those early birds exercising in the park while eating our porridge and soaking up the sun.
Before continuing our trip further up North, we quickly stopped at the BP gas station right next to the football field to get us a coffee and make use of their free Wi-Fi (thank you BP!!). We still had to plan our exact route and decide on where we wanted to stay tonight.
Although it was just a 2 hours drive away along the state highway 2, we picked the 5* rated: Eketahuna Camping Ground. Just to be clear, that is 5* rankings on google, TripAdvisor AND in our Wiki Camps App, so it sounded like a must-stop camping ground! 😊 We also read that it was a nice area for hiking so we figured we could spend the afternoon doing that. And off we were…
Driving further up North we quickly noticed that there was quite a difference in scenery between the South and the North Island. Whereas the South is all about DRAMA with super spectacular mountain ranges, waterfalls, crystal clear lakes and winding roads the North Island seems much more, …well, "chilled"! 😊
The road shortly past Wellington started off very similar to the South at first – super dramatic and impressive while we were crossing Rimutaka Hill. Although the weather was taking a turn for the worse (once again!) the scenic views, especially from the Rimutaka Crossing Lookout made totally up for it.
However, over the next kilometres and days we really noticed the big change in scenery and we were getting really excited about getting to know another side of New Zealand.
5 Star CAMPING ON THE NORTH ISLAND – EKETAHUNA CAMPING GROUND
We arrived at the Eketahuna Camping Ground in the early afternoon just as planned however with the weather not showing any signs of improvement there was no point doing any exploring of the area around the camp ground. Although I'm not much of a hiker nor Flora & Fauna enthusiast, I was actually a bit sad because apparently we had entered KIWI-COUNTY. This would have been OUR CHANCE to finally spot one of these super shy national birds! ☹
The campground was however a total gem. It is a private campground managed by these super sweet elderly couple who really look after this place. No wonder why it's gotten 5* ratings everywhere.
A powered site cost just 16.00 NZD including a nice big and clean shower, a kitchen with all utensils, late check-out until 2 (!!!!) pm and even a washing machine that you could use for free! Definitely one of the best campgrounds we stayed at – BY FAR!!! Only small let-down – no Wi-Fi. But if you're just staying here for one or two nights that really shouldn't be an issue.
The owner also told us that despite the nice hiking trails around we probably wouldn't have spotted a Kiwi. Even he had NEVER spotted a Kiwi here in 50 years! That indeed made me feel a bit better! 😊
We were also wondering whether this bird actually existed at all or whether it was just the result of a big New Zealand Marketing campaign. Either way, bird or no bird, we liked it here so much that we actually stayed past lunch the next day before continuing on to our next overnight stop: NAPIER.
NAPIER – wine, sea, pies and a dash of art-deco
The coastal town of Napier is known for it's unique art-deco style which was the result after it got hit by a terrible, deadly earthquake in 1931. Rebuilt in the popular architectural style of that time, the city retains it's art-deco vibe and charm and you still can find some art-deco buildings and landmarks when walking through the streets.
We must admit though, that we expected a bit more art-deco glam than what we actually found. Yes, there is the occasional street sign, shop façade and building that still has a bit of the art-deco style but it won't totally blow your mind.
What we did however find was a café selling extremely delicious pies (Apparently the best Pies in NZ) as well as a big library with FREE Wi-Fi. If you manage to secure a desk by the windows you'll even have a plug and there is no time restriction to use the Wi-Fi as in some other libraries – what more does an aspiring travel blogger want?! 😊
So we finished some blog posts at the library, ate some pies at the BEST NZ PIE shop, walked a bit around the city and were ready for bed as soon as it got dark.
NAPIER – Freedom Camping by the sea
There is a freedom camping area to stay overnight, well actually there are two, one for self-contained as well as another one for non-self-contained vehicles. Both are right next to each other and directly at the beach front of Napier.
Although both freedom camping parking lots come with everything your littler camper heart could possibly need (ocean views, flush toilets as well as a security guard who checks that everyone behaves 😊) we didn't really like it too much. It just didn't have the same vibe and Wow-Factor as some of the other places where we stayed before. But it does tick a lot of boxes and well, it's for FREE so no further complaining. 😊
---
Next Day: DAYS 19 & 20 – Taupo
Previous Day: DAY SIXTEEN – Wellington
Start at the beginning: DAY ONE – Christchurch to Akaroa
---
Your might be also interested in: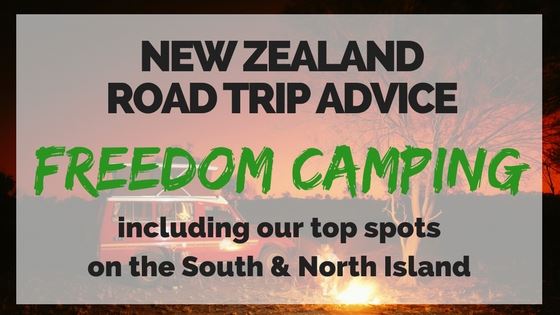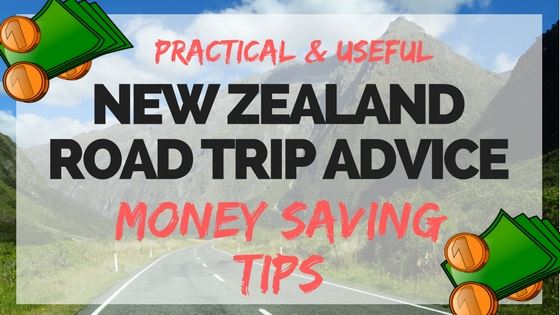 ---
If you like it – pin it! 🙂