TOP 10 THINGS TO DO AND SEE IN WELLINGTON IF YOU ONLY HAVE ONE DAY
There are a gazillion of things to do and see in Wellington however being a bit pressed for time and only having 24 hours to explore the city we had to be VERY picky and only chose the absolut MUST-DO's in "the smallest coolest capital of the world" – WELLINGTON!
As we thought we did a pretty damn good job (dispite our feet hurting at the end of the day! 😊 ) we happily share this list with you of the ultimate 10 things to do in Wellington when you only have ONE day. Let's get staaaarted.
1. Have Coffee 2. and Brunch 3. in Cuba Street
Okay, so technically that's already 3 of the top things to do in Wellington cramped together in one! 😊 Have a coffee, which is kind of a BIG DEAL in Wellington, have an awesome Brunch AND explore famous Cuba Street! Ticking of all those 3 must-do's in Wellington won't take you longer than one hour! All about efficiency – that's how we roll! 😊
Quirky Cuba Street is an absolute must-see in Wellington and home to artists, vintage lovers and hipsters. You'll find plenty of boutique cafes, colourful shops, stylish bars and restaurants here.
As we had neither a lot of money nor space left in our backpacks to go shopping nor was it the right time of the day to have a drink in one of the many bars we decided to treat us to a PROPER BRUNCH!!! And let us tell ya, those Wellingtonians know how to serve a yummylicious brunch!
We are absolute brunch lovers (even brunch snobs!) and as Cuba Streets is home to one of the top brunch spots in Wellington (if not the whole of New Zealand) we had to give it a go.
We decided to go with the famous FIDEL CAFÉ – after all, we were in Cuba Street so we thought we should go with the obvious one! 😊 Also FIDEL is rated #1 on TripAdvisor for coffee & tea and you can't really go wrong with the best of the best, right?
However, top reviews and a damn good brunch offering attracts a lot of hungry guests so be prepared to wait a while. Luckily we arrived early for a Sunday morning (like super early after the damn rooster had woken us up at 6am) and got seated quickly in a still very empty Fidel Café.
We went with waffles and poached eggs – our all-time brunch favourites and were extremely happy with our choice – have a look and tell us you don't want a bite of THESE DISHES LOADED WITH AWESOMENESS!! 😊
4. Enjoy scenic views from Mount Victoria
After so much food it was time for some exercise and you'll be spoilt for choice when it comes to picking your walking route in this hilly and green city.
A popular one is a walk-up Mount Victoria for some stunning 360-degree views of Wellington city and its surroundings. If you are after the perfect postcard picture, Mount Victoria Lookout is the place to come!
5. Take a walk through ROYAL BOTANICAL GARDENS
Alternatively (or afterwards if you are a fitness freak! 😊) you can go for a walk through the beautiful Botanical Gardens. There are various path leading through this lush 25-hectare greenery packed with forest, gardens, flowers, fountains, sculptures and even a duck pond! 😊 We were absolutely smitten and spend at least 1-2 hours here.
But it's not just "a walk in the park" my dears…you'll still get your fair share of exercise, if you head up to the Kelburn Lookout. But we promise you, it's all worth it. From up there you can enjoy some fantastic skyline views of Wellington.
Of course you can cheat a bit and skip all of the walking and still get the views – check out number #6! 😊
6. Take a ride with the historic Wellington Cable Car
The historic red cable car is a city icon and can take you from Lambton Quay in the city centre up to the Kelburn Lookout within the Botanical Gardens. It's another one of those photo opportunities you simply can't miss in Wellington!
A one-way ticket costs just 4.00 NZD – totally worth it!! Unfortunately, we had missed this opportunity to hop-on the cable car down in the city and instead had hiked all the way up through the Botanical Gardens. Urgh! Next time, we'll take the easy way – for sure! 😊
The Wellington Cable Car also has its own museum which is free to visit. However time was ticking so we ditched that museum for a much better one. Check out #7!
7. Visit Te Papa museum
If there is one museum you have to visit in New Zealand it is: Te Papa.
It's the national museum of New Zealand, located at the waterfront close to the ferry pier and a super fun experience to visit, no matter what age you are! Forget boring, dusty museum halls, this fascinating museum is all about being super innovative and interactive. Think earthquake simulators and gigantic squids.
We didn't know that learning so much about New Zealand's Geology, Biology, Culture and History can be so much fun!!! 😊
And the best part: ADMISSION IS FREE! (except for some special exhibitions).
8. Go on the hunt for some funky street art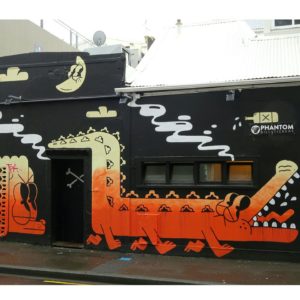 Wellington is packed with funky street art so take your camera and hit the streets and see what you can find!
I especially fell for this orange croc in Cuba Street 🙂
9. Taste your way around Wellington
We read somewhere that Wellington is said to have more bars and restaurants per capita than New York City. Isn't that amazing? And quality is top-notch! 4 restaurants in Wellington have won "New Zealand's best restaurant" in the last five years. So if you are a foodie like we are, you came to the exact right city!
So forget can food and instant noodles for one day, TODAY YOU'LL FEAST!!! 😊
The following restaurants come highly recommended:
10. Explore the stunning sea views along the waterfront
Nothing better than some sea views while soaking up the sun, right? You could go and take a wander around the waterfront of Oriental Bay, where you'll find plenty of cafes, bars and greenery or, if you don't like crowds so much, you can hop on a ferry across to Days Bay – although fitting this in your 24hours might be a bit too optimistic! 😊
Luckily our new (and FREE!) campground – Ngatitoa Domain – was located right at the shore of the Porirua Harbour inlet- So we could not only enjoy a walk along the beach while watching the kite boarders but also got treated to some stunning sunset views right from our cosy van coach.
Although just spending a couple of hours in the city we must admit, Wellington you definitely impressed us and YEP! You ARE THE FREAKIN' SMALLEST COOLEST CAPITAL IN THE WORLD! 😊
---
Next Day: DAY 17&18 – Wellington to Napier
Previous Day: DAY FIFTEEN – Nelson – Picton – Wellington
Start at the beginning: DAY ONE – Christchurch to Akaroa
---
Your might be also interested in: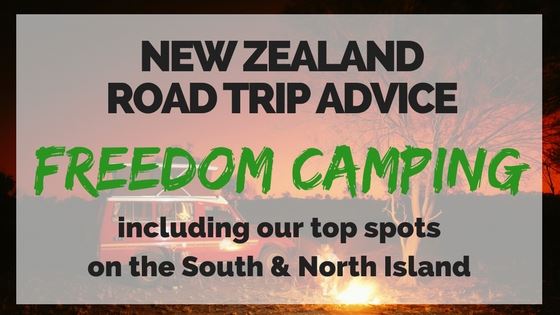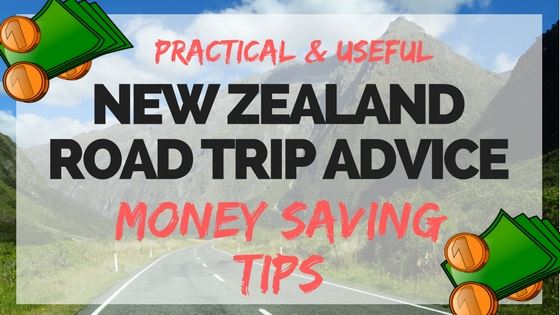 ---
If you like it – pin it! 🙂