FROM RAINY WESTPORT TO THE SUNNY HARBOUR TOWN OF NELSON
On our way further up North we visit the Maruia Falls – a "must-see New Zealand Waterfall" before exploring the beautiful little habour town of Nelson on our Easter weekend in New Zealand.
Westport – not off to the best start…
We had trouble sleeping on the cinema parking lot…it wasn't the local cinema gang nor loud teenagers or other campers (we were the only ones! 🙂 ) that kept us from a good nights rest but the TORRENTIAL RAIN HAMMERING DOWN ALL NIGHT.
You would think that after hours and hours of rain that it would eventually stop. It didn't.
We left Westport at around 9am after a little brekkie snack from New World Super Market across the street. ( Btw, a little tip for our fellow freedom campers – use the toilet there instead of the one at the cinema parking lot…you're welcome!!!! 😊 )
There is also a library in town and if you park close enough you can login to their free WiFi. We were thinking of going in to work a bit on our blog posts, after all there was nothing else to do on a rainy day like this anyway.
While Martin was waiting for the library to open, he got to talk to a local. When he proudly told the man that our travel plans would soon lead us to the North island of New Zealand, the guy seemed to feel sorry for us. "There is not much to see up there and the people are V-E-R-Y different too. Be careful how you look at them…". What was that supposed to mean?
Anyway, the guy definitely wasn't a big fan of the North and just as he wanted to dive deeper in this topic with Martin to come up with even more convincing stories why NOBODY should EVER leave the SOUTH ISLAND the library opened and everyone eventually went their own way. We decided to skip the library, say our farewells to Westport and get the hell out of there! 😊
SCENIC VIEWS AND POWERFUL WATERFALLS
There is not much to see and worth stopping for on your way from Westport to Nelson except for two things, the KILKENNY LOOKOUT and the MARUIA FALLS
Even on a rainy day like this, the Kilkenny Lookout offers stunning views of the lower Buller Gorge river and the scenery around it.

To be fair, the rain even added a bit of extra mystery and drama and resulted in a few "pop-up" waterfalls along this road. It was quite impressive.
The Maruia Falls also worth a stop, however they are a short detour from the main road. But we all know, if there is something good about hours and hours of constant rain than that waterfalls look especially spectacular!

Additionally, the powerful Maruia Falls are included into New Zealand's Must See Waterfalls so we just couldn't resist and had to check them out – Everyone who knows us, knows that we LOVE CHASING WATERFALLS! Lucky they are located only a short 5 minute walk from the parking lot, so we wouldn't get soaked too much.
On a sunny day you can make use of the little picnic area by the waterfall. However, today was not the day for an outdoor picnic but rather a "rush down there, take some pictures and selfies and get back to the van as quickly as you can." -kinda day. Still, pretty impressive:
NELSON – rainy day in sunny paradise
After that we went straight to NELSON which is situated at the very top north-west of the South Island, still hoping and praying the weather might be better up there. After all, it's supposed to be the sunniest region in New Zealand! Well, it wasn't. Not today!
But not all was bad. At least we managed to secure the last powered site at the Top 10 Holiday Park in Nelson. We had completely forgotten about the long Easter weekend and with the bad weather the guy at the reception said that we were SO DAMN LUCKY that someone had just cancelled so that they could accommodate us!!! So I guess that was at least a small victory! 😊
It's a tiny and pretty expensive Holiday Park compared to the others we stayed at so far. Everything was pretty much cramped together but we weren't complaining, we had all we needed at our disposal. Another night on a muddy, cold freedom camping spot with no hot shower wouldn't have done much for our mood, that's for sure!
We didn't do much exploring of nearby Nelson that day, nor did we go shopping for food which was long overdue as we were simply tired of this weather. Instead we decided to make proper use of all the amenities we paid for – washing our clothes, taking a looooooooooong hot shower and cooking us a nice, warm dinner (okay that was a lie, canned spaghetti are the worst but it was the only can we had left) and that was pretty much it.
THE SUN IS BACK BUT WHERE IS EVERYONE ELSE?
When we woke up the next day we couldn't believe our eyes…was that a little patch of blue sky we could see through our van windows? IT WAS!!!!!!!!!!!
But before we went off exploring Nelson we decided to quickly get the shopping part out of the way. We had ZERO food left! However, when we got to the PAK'nSAVE supermarket, the parking lot was empty. Weird. It was past 9am so it should have been packed already…IT SHOULD HAVE…but not today! Because TODAY WAS GOOD FRIDAY!
Once again we had not thought about the Easter holidays and what this actually meant for us. It wasn't just the shops that were closed, EVERYTHING was closed. The shops, the library and the Danish bakery. Yes, the DANISH BAKERY! I looked up where to get us some good breakfast and I was VERY MUCH looking forward to it ☹.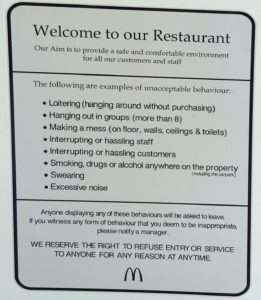 Everything was closed. Well everything except McDonalds! 😊 And actually the McDonalds in Nelson is kinda cool. It's one of the biggest MC's we've ever seen with TVs on the wall and music playing…maybe that's why the put up this "no-fun-allowed"-sign: 🙂
If you come here for the internet mainly and are afraid (especially with this sign and all) that they'll kick you out of burger heaven than don't be. There is actually FREE WI-FI in the whole city centre of Nelson and it works pretty good.
So, one 5 Dollar meal later we walked around the city for a bit which is definitely cute but with most shops being closed it didn't necessarily rock our world.
We went back to the turtle mobile and decided to go and check out Nelson Harbour.

Attention Freedom Campers: There used to be a huge freedom camping area at the harbour in Nelson but they've closed it down since the 1st of April.
And that was pretty much it for the day.
Although this city has potential and if we had spend more time here it probably would have changed our minds, but after a day we pretty much wanted to get going. If you have more time make sure to check out the ABEL TASMAN NATIONAL PARK which is just a short drive away. It's New Zealand's smallest National Park but also one of the most diverse and beautiful – at least so we've heard! 😊
So long Nelson and South Island. We were looking forward to the next big chapter of our New Zealand road trip which was about to start – Exploring the wonders of the NORTH! 😊
---
Next Day: DAY FIFTEEN – Nelson – Picton – Wellington
Previous Day: DAY TWELVE – Franz Josef – Pancake Rocks – Westport
Start at the beginning: DAY ONE – Christchurch to Akaroa
---
Your might be also interested in: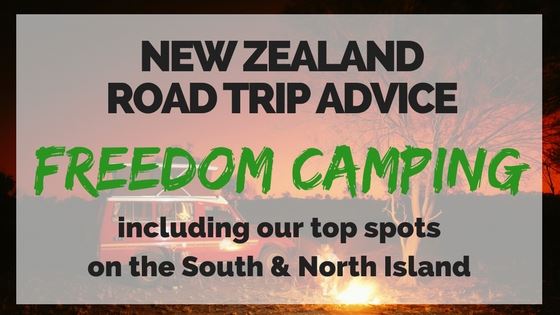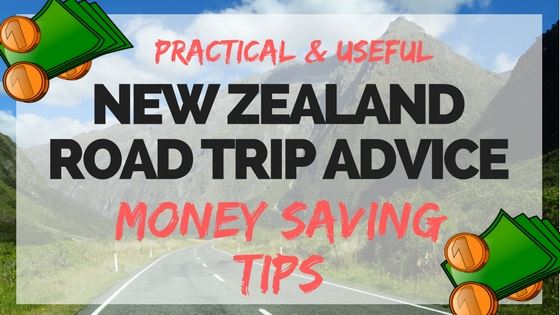 ---
If you like it – pin it! 🙂