RAINY GLACIER WONDERLAND AND MILLION YEAR OLD PANCAKES
Despite the rain we still have fun on our trip from Franz Josef Glacier to Westport while visiting the famous Pancake Rocks – a million years old rock formation that looks like a big stack of delicious, grey pancakes. Definitely a treat, if only for the eyes!
FRANZ JOSEF GLACIER – AN OUTDOOR LOVERS PARADISE
The township of Franz Josef is the perfect base for all those outdoor lovers looking for adventure, thrilling activities and spectacular scenic views.
The main highlight of this area is of course the 7000 year old Franz Josef Glacier which is just 5km from the village. The Glacier is easily accessible and you can get a perfect glimpse of all it's glory by taking a short 20 minute return walk from the glacier road car par.
If you fancy getting up close than there are tons of options for guided glacier walks with an experienced guide. Depending on your abilities and fitness level there are different tours available which will let you experience some of the most stunning terrain New Zealand has to offer.
Don't feel like walking at all and have some cash to spare? What about taking a scenic helicopter flight up there?
Wanna take it up a notch? There is also ice-climbing and tons of other glacier activities such as skydiving that will surely get your adrenaline pumping and your heart racing. 😊
However, what to do when you wake up, look out of your window and see, well…NOTHING? No beautiful snow-topped mountains in the distance, yet alone any Glaciers??? Well, you are pretty much screwed! On top of that, it was pouring down like crazy with no sign of getting better anytime soon.

After waiting for 2 hours and hoping it would eventually stop we gave up and decided to keep going. First we had the idea to check out the hot springs which seemed to be the only suitable activity to do around here on a day like this. However, when we checked for more info we got told that the North Island had WAY BETTER HOT SPRINGS to offer and that the Glacier Hot Pools wouldn't really be worth it.
RAIN, RAIN…AND THEN…A BIT MORE RAIN – scenic road with no scenic views
Unfortunately, we were pressed for time and didn't have the luxury to extend our stay for another night or two so we hopped in our van and left Franz Josef. Guess our date with the glaciers has to wait – but hey, always a good reason to come back here, right? 😊
The bad weather pretty much accompanied us all the way so we didn't bother making too many "scenic" stops between Franz Josef and Hokitika nor did we take many photos…who wants to see THIS??
However, you'll eventually end up on this stunning coastal drive shortly past Hokitika leading right along the ocean and no matter the weather, the views of the rough sea right next to us were still spectacular.
HUNGRY ANYONE? WHAT ABOUT SOME PANCAKES??
We were starting to feel hungry and luckily the West Coast is famous for their delicious pancakes. But it takes a while to get a pancake here – 30 million years to be precise! 😊
We are of course talking about the famous Pancake Rocks which are the number one visited natural tourist attraction along New Zealands West Coast. You don't even need to do a detour to get there as it is right on your way to Nelson and totally worth a stop!
The stunning Pancake Rocks and Blowholes are just a short 20-30 minute loop walk from where you park your car on the main highway at Punakaiki. On this easy walk you can explore a surreal looking limestone landscape of pancake-shaped rock formations, blowholes and surge pools – all a result of a process that started more than 30 million years ago.
So screw the rain! We had to see this natural wonder! We got our jackets, grabbed our umbrella and off we were to get us and our camera some good old pancakes! 😊
These rock formation really does look stunning – in their own weird way. 😊 Definitely a MUST-SEE when you are visiting the West Coast!
There is also a café – guess where they are serving 😊 – and a souvenir shop which both were about to close when we got back from our walk. Too bad – guess the million year old pancakes made of stone where the only pancakes we would be getting today. ☹
AN OVERNIGHT STAY LIKE IN THE MOVIES…OR NEXT TO IT
We checked on our Wiki Camps App what FREE options we would had for the night and spotted something in Westport just another 60km up north – it was the parking lot of the local cinema! 😊 It is for self-contained vehicles only however, does come with clean flush toilets as well as a supermarket just across the street…and well the obvious – a cinema! 😊
When we arrived there we were the only camper van so we went inside to double check whether it would be okay to stay here for the night. The little 13 year old kid at the ticket office said yes – good enough for us! 😊
Without watching a movie but with some tasty sandwiches from New World next door we finished this day, hoping for some sunshine for our last days on the South Island.
---
Next Day: DAY 13 & 14 – Westport – Maruia Falls – Nelson
Previous Day: DAY ELEVEN – Blue Pools – Haast Highway
Start at the beginning: DAY ONE – Christchurch to Akaroa
---
Your might be also interested in: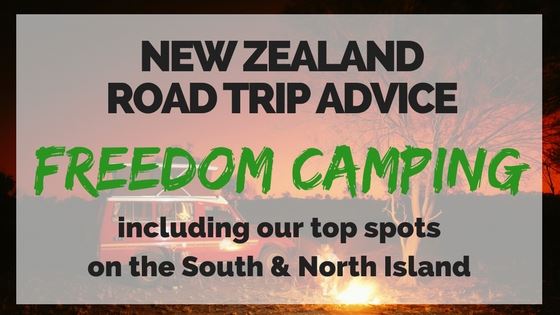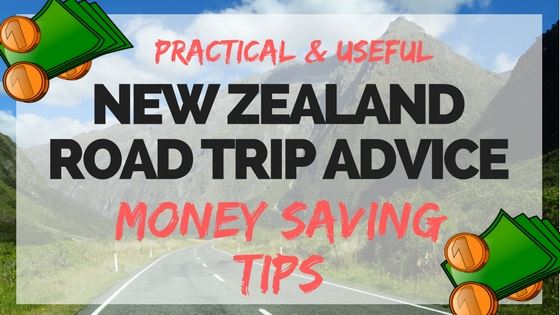 ---
If you like it – pin it! 🙂