PAID CAMPGROUNDS AND HOLIDAY PARKS – CAMPING FOR FLASHPACKERS
Freedom camping can be a great way to save some money but won't last you for much longer than 2-3 nights due to one MAJOR fact – forget showers and flush toilets, what we are talking about is: ELECTRICITY!!!!
So picture this, eventually your mobile phones, laptops and even your power banks will run out of juice. And as we depend quite heavily on our gadgets for navigation, trip planning, travel blogging etc. we can't survive for long once the batteries have died.
Secondly, WATER!!! Might sound trivial but trusts us, after 2-3 nights your body will be screaming for a nice hot shower (especially if you travel in autumn/ winter) to warm up and to feel at least slightly human again.
So the cheapest option to get electricity, running hot water as well as the possibility to do your laundry, cook a proper meal and use a freaking awesome toaster in the morning is getting a powered site at a Holiday Park.
You could of course also take a cheaper un-powered site but then again, why would you? There's not much difference between an un-powered site and free camping except for using a proper kitchen, the shower (which you usually need to pay extra for anyway) or doing your laundry (again, extra fee).
CHAIN HOLIDAY PARKS
There are tons of chain Holiday Parks across New Zealand and prices for a powered site usually vary between 40 – 50 NZD. If you find somewhere cheaper, lucky you! If they quote you more, drive off and find another one! Chances are high that the next one is just down the road.
We mainly used the TOP 10 Holiday Parks during our road trip through New Zealand as they don't charge extra for hot showers, you'll have limited free Wi-Fi included and the kitchens are super clean and well equipped with microwaves, fridges, kettles and yes – toasters!!! 😊 After some nights camping on the site of the road this feels like THE RITZ my friends!
PRO TIP: Membership Card
Make sure to think about getting a membership card for one of the chain holiday parks (such as the TOP 10 Holiday Parks) early enough as it can save you quite a lot of money down the road. We ended up using the Top 10 Holiday Parks a lot and regretted not having signed up for a membership card.
But well, we didn't really knew that chain Holiday Parks were a thing in New Zealand and that we would end up staying with this specific brand so often. So definitely do some research!
Here is an example. The Top 10 Holiday Park Membership fee was something around 50 NZD and would have included the following benefits:
10 % discount on accommodation
1 GB free Wi-Fi
Discounts and Deals for local attraction
10 % Discount on Interislander
Discounts on local attractions
Obviously it only makes sense if you decide to stay in their Holiday Parks for more than a couple of nights but if you do than you can save some serious $$$.
DOC CAMPGROUNDS & PRIVATE CAMPGROUNDS
Alternatively you can stay at private campgrounds/holiday park which tend to be slightly cheaper than the chain holiday parks. We found a privately managed campground with prices starting as low as 16NZD for a powered site! Your second, and even cheaper option, are the DOC Campgrounds.
However, there is never any electricity and mostly they only have drop toilets. On the plus side prices for an overnight stay start as low as 6NDZ to 20NZD per person per night.
So why stay at a DOC Campground when you can get pretty much the same amenities for free when doing freedom camping? Because in some areas DOC Campgrounds are your only option if you want to stay overnight in your van.
This applies mainly to national parks where freedom camping is generally prohibited. For example in the whole area between Te Anau to Milford Sound. So, either you splash your cash for a motel or hotel in Te Anau or you go with one of the DOC Campgrounds – unless you want to risk getting fined which can easily set you back 200NZD.
There is also the option to save on DOC Campground fees by opting for a weekly campsite pass. For more information go to http://www.doc.govt.nz/campsitepass.
OUR RECOMMENDED TOP 3 PLACES FOR PRIVATE & DOC CAMPGROUNDS IN NEW ZEALAND
---
CHAIN HOLIDAY PARK:
The Akaroa Top 10 Holiday Park
http://www.akaroa-holidaypark.co.nz/
Powered site: 44.00NZD
As already mentioned we stayed in quite a few Top 10 Holiday Parks during our road trip through New Zealand (Akaroa, Timaru, Nelson, Franz Josef). And while we liked pretty much all of them our favourite was the one in Akaroa.
Maybe we picked this one because it was the place where we spend our very first night in New Zealand but we really enjoyed staying at the Akaroa Top 10 Holiday Park because of its absolutely peaceful location and the stunning views of the bay. It's sits on top of a little mountain (hence the great views) and a little walking path leads you down to the city – in case it ever gets too quiet for you! 😊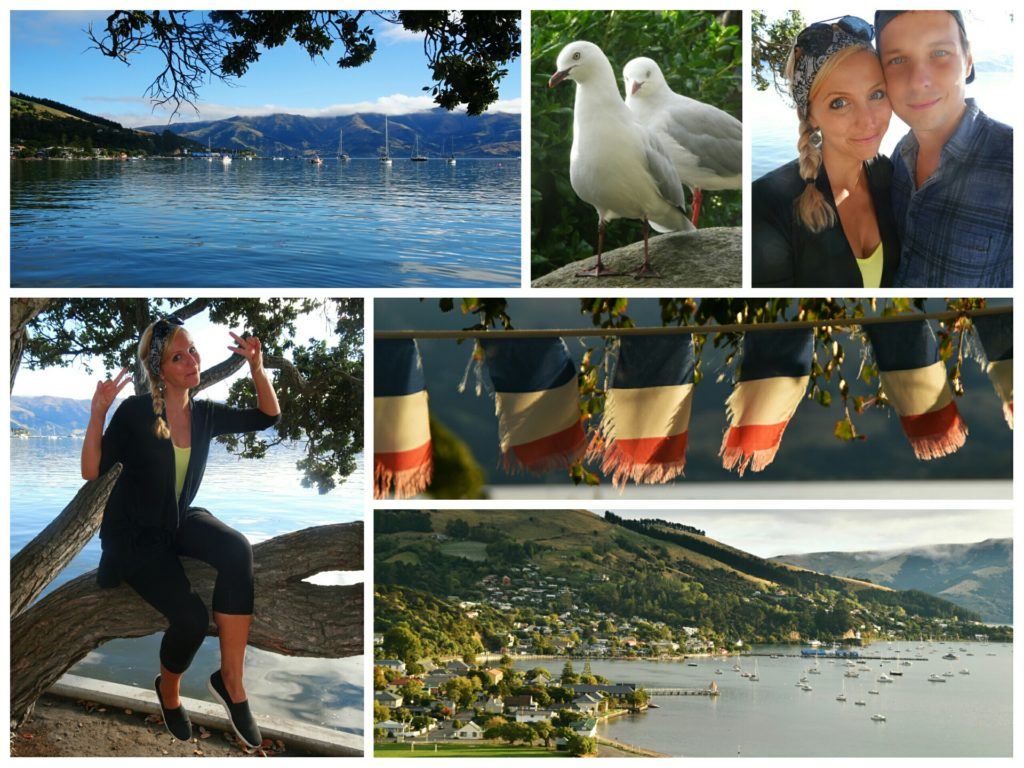 ---
PRIVATE CAMPGROUND:
Eketahuna Camping Ground
Powered site: 16.00NZD
This privately owned and managed campground is in a nice and quiet location and comes with everything you could possibly ask for: Free laundry machine, kitchen, big clean toilets, a lot of privacy. Even a late check-out at 2 pm was not problem at all. No wonder why it's gotten 5* ratings on every possible platform.
The nice hosts really look after this place and are happy to answer any questions and give a lot of good tips of what to do and see in the area. There was really just one thing missing – WiFi.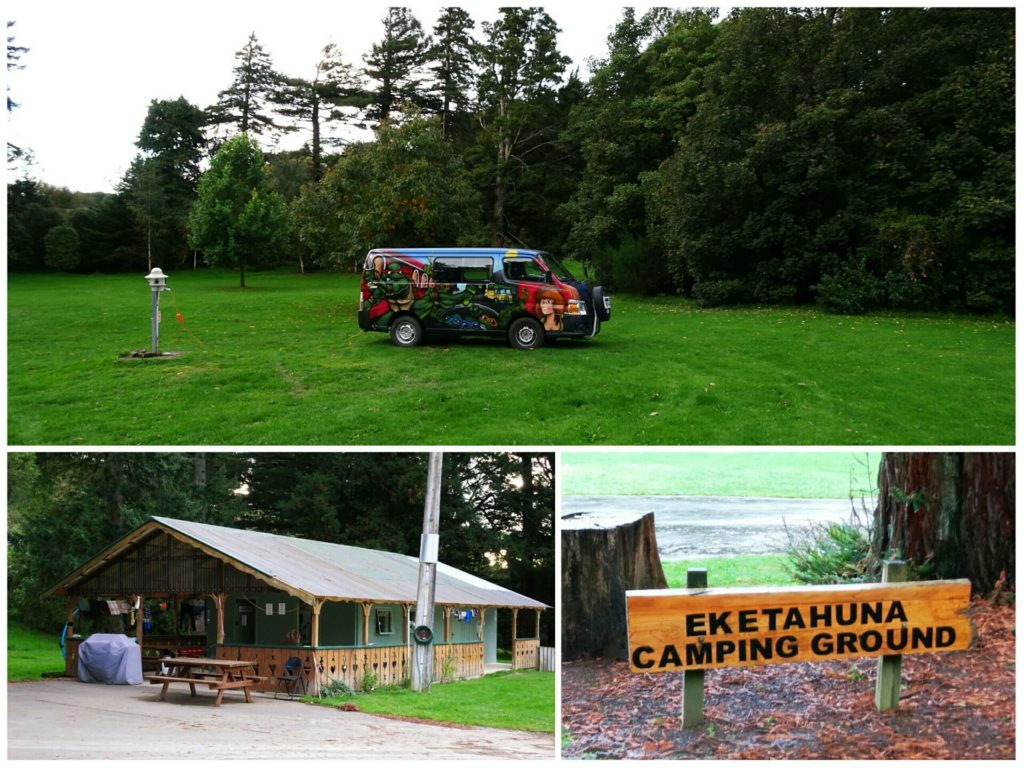 ---
DOC CAMPGROUND:
Cameron Flat
Un-powered site: 8.00NZD per Person per night
If you are heading from Wanaka to Fox and Franz Josef Glacier than you'll most likely pass by Cameron Flat. It's only 8.00NZD per Person per night and with this come 3 flush toilets, some picnic tables and first class panoramic views.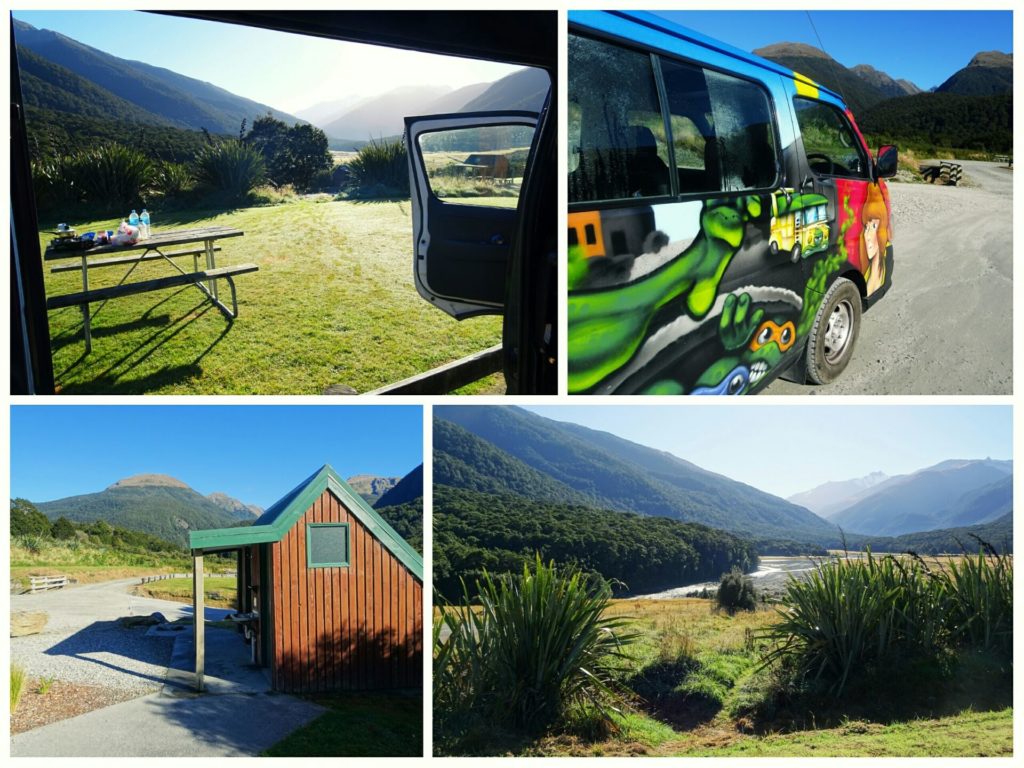 Nearby you'll also find the famous Blue Pools. The easy, 30 – 40 minute walk is the ideal morning stroll before continuing your journey.
---
Be sure to also check out our favourite freedom camping spots in New Zealand. Although we did use paid campgrounds and holiday parks quiet a lot it's mainly those spectacular freedom camping spots we had found that we still dream about when thinking back to our epic 1 month Road Trip through New Zealand.
---
Your might be also interested in: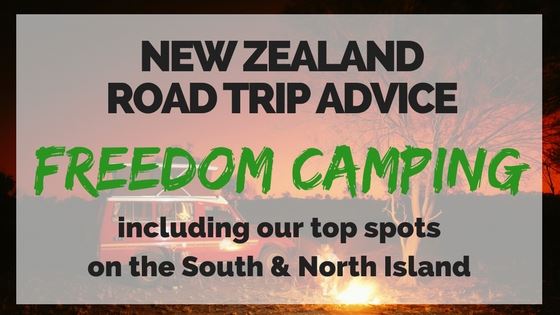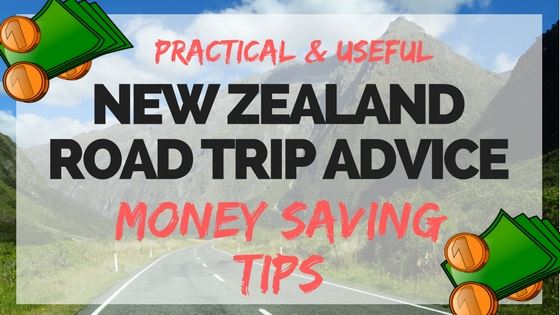 ---