ARROWTOWN & QUEENSTOWN – SPENDING A PERFECT LATE SUMMER DAY IN NEW ZEALAND
Getting to know not one but two beauties today, historic Arrowtown with it's gold rush charm and the adventure capital of the world: Queenstown. We take it slow and stroll through the streets, browse through the shops, eat ice-cream and fish&chips by the lake and simply have a damn good time. That's what NZ summers are all about!
Exploring historical Arrowtown – a golden nugget before Queenstown
The next morning we woke up in Arrowtown – not in Queenstown as we had originally intended. After doing a little detour to the Clay Cliffs the day before we had not enough time left to go all the way to Queenstown. We had a look at our Wiki Camps App and spotted a Holiday Park in Arrowtown about 30 minutes before Queenstown.
Additionally, prices for a powered site in Arrowtown were a bit lower than in a Holiday Park in Queenstown directly so the decision was made – little did we know what a cute town we had picked.
The chaming village of Arrowtown is a former gold rush village nestled in a valley surrounded by beautiful peaks. As the trees were already changing colours the scenery when looking around was simply spectacular.
Luckily, the town kept its historic character and charm from the old gold rush days and offers something for everyone. No matter if you like exploring the great outdoors and can't wait to get your hiking boots all muddy and dirty or whether you simply just love to stroll through the historic streets browsing through some of the cute shops and enjoy a café with a view – Arrowtown is the place to be.
Have a look here for more information on Arrowtown: http://www.arrowtown.com/
So after finding out that this charming little village was right on our doorstep we had to adjust our plan of going straight to Queenstown once again and instead, headed to the town centre to explore what this golden nugget called Arrowtown had to offer.
Once we parked our van (there is a free all day parking lot in town) we got us a coffee and some cake from Arrowtown Bakery & Café for takeaway and started our stroll along historic Buckingham Street which is packed with cute little shops full of souvenirs and inviting little cafes!
So if you haven't had breakfast yet make sure to drop in one of these lovely places for a proper breakfast feast. We definitely regretted our bowl of boring porridge we had this morning when we saw what else was on offer. 😊
After taking everything in and circling the town twice (there is basically only one main street so you won't get lost 😊) it was time to say goodbye and off we were to the famous backpackers mecca and playground for all the outdoor fanatics and adrenaline junkies of New Zealand: QUEENSTOWN!
QUEENSTOWN – welcome to the adventure capital of the world
We had heard so many great things about Queenstown and were exited to finally get there – especially once we saw that the sun was fighting her way through the clouds the closer we got to the city with the promise of yet another beautiful late summer day. YAY!
Queenstown which is located idyllically on the Wakatipu lake with stunning views over the surrounding mountains is also known as the adventure capital of the world. No surprise, considering its pristine location. In fact as per Wikipedia, Queenstown boasted 220 different adventure tourism activities in 2012 such as Skiing and snowboarding, jet boating, white water rafting, bungee jumping, mountain biking, skateboarding, tramping, paragliding, sky diving, fly fishing and sooo much more. Whatever adrenaline-pumping activity you can think of – they sure offer it here (plus a ton more which you wouldn't even thought of in a million years!! Riding an underwater shark is just one of them.)
Once you get into Queenstown it's hard not to fall for it instantly, especially on a sunny day like this. It has this total unique vibe that makes you feel relaxed yet excited at the same time. Tons of adventure shops line the streets offering the wildest thrills with charming bars next door that play chill out music and people come together to have a beer, chat and simply enjoy the sun.
It all looked so inviting and we couldn't wait to dive in buuuuut there was the tiny little problem of parking our van. The city was PACKED! So after driving around for what felt like ages to find a free parking spot we gave up and took the parking garage right in the centre of town which at 2.00 NZD per hour was still reasonably priced.
Once our van was stored away it was time to focus on our first to-do of our Queenstown agenda – GET A DRINK!!!
Just kidding! Although I wouldn't have mind a nice glass of rose by the lake (captain obvious here :-)) more important things had to be sorted out first such as getting our tickets for the Milford Sound Cruise for tomorrow.
GETTING US ON A MILFORD SOUND CRUISE
The rental of our Escape Campervan luckily comes with a whopping discount of 50% for the Milford Sound Cruise with "SOUTHERN DISCOVERIES" who have an office in Queenstown right by the lake so we went there straight to make sure to secure our spot on this boat.
They only have 3 time slots available each day, 9am, 11am and 1pm and we knew we'd never make the 9am which left only two possibilities. In high season that would have been it, no chance to get a seat for the next day but luckily it was already slowing down so we had no problems getting our tickets for the 11am cruise. YAY US!
If you don't have a discount voucher than we heard that a company called "GO ORANGE" has the lowest prices starting at around 45.00 NZD per person so it might be worth checking them out.
There are tons of other cruise providers depending on your budget so you'll be spoilt for choice.
SUMMER IN QUEENSTOWN – ADVENTURE CAPITAL WITH CHILL OUT VIBE
With the tickets secured it was time to explore Queenstown. Apparently, I already looked like a local as two strangers had approached me before asking for directions to ERIKS. I had no clue what the heck Erik's was so we were keen to find out for ourselves. 😊
Turns out ERIK'S is a little food truck across from the Novotel serving some fine (and gluten-free!) Fish & Chips. And as per recent reviews on their Facebook page a la "You haven't eaten fish & chips until you have eaten Erik's Fish & Chips!!" we got curios and with a meal deal only costing 10NZD including a drink we just had to give it try! 😊
The menu however doesn't stop here. If your taste buds fancy something out of the ordinary than what about a deep fried kiwi?? No, not the bird (I think the people of Queenstown wouldn't have been too happy eating a fried up version of their favourite national bird!!!) We are talking about the kiwi fruit which apparently is a big hit!
The lake Wakatipu is just a few steps down the road from the food truck so once we got our freshly fried lunch we found us a nice spot on the beach overlooking the lake – can't argue with that view, can you?! Too bad that soon after sitting down some hungry ducks spotted us with our delicious fishy treat. So much for a relaxing, peaceful lunch break! Surrounded by those cute but slightly annoying quakers we gulped down our food as quickly as possible as we surely didn't feel like sharing. After all, this was from ERIK'S! 😊
With enough food in our bellies we started our little walking tour of Queenstown. It's really not that big but has such a great atmosphere that I could easily picture myself staying here for longer. No wonder why so many backpackers end up staying here for months.
Despite the fact that its simply a cool place to get stuck for a while, it also offers a lot of options to finding work here as there are tons of farms around Queenstown as well as a flourishing tourism industry as mentioned before offering jobs for Work & Holiday Makers all year round.
We walked along the beach enjoying the panoramic views, treated us to some delicious ice-cream from Patagonia Chocolates (Link to Patagonia Chocolates) posed with a Kiwi (unfortunately not real), listened to a guy that played the piano at the promenade and browsed through the many small shops in town for some souvenirs. Who would have thought that this thrill-seekers paradise Queenstown can be so relaxing?
Unfortunately the clock was ticking and with our upcoming cruise the next day we knew we had to get going. It was still a 5-6 hour drive to Milford Sound so we had to get closer to the Fiordland – MUCH closer – to make it to our boat tomorrow! 😊
Goodbye Queenstown, we'll be back one day – FOR SURE!!!
---
Next Day: DAY SEVEN – Milford Sound
Previous Day: DAY FIVE – Lake Pukaki – Clay Cliffs – Queenstown
Start at the beginning: DAY ONE – Christchurch to Akaroa
---
Your might be also interested in: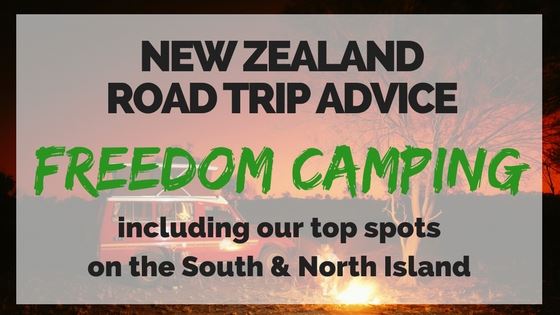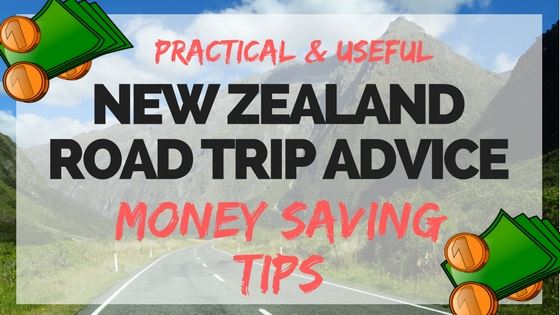 ---
If you like it – pin it! 🙂