HOW TO EXTEND YOUR TOURIST VISA FOR THAILAND IN CHIANG MAI – THE NEW 2019 PROCESS
Our new 2019 guide on how to extend your tourist visa in Chiang Mai
Wondering how and where to extend your tourist visa in Chiang Mai? This updated post will walk you through the exact tourist visa extension process at the NEW Chiang Mai Immigration Office near the Airport in Chiang Mai, Thailand.
It's easy to lose track of time in Chiang Mai – there is so much to see and do in and around Chiang Mai that you most likely will stay much longer than you had originally planned – we've been there! 🙂 We've also found Chiang Mai to be the perfect place for digital nomads and to base yourself for a month or even longer with endless cute little coffee places to work from, strong Wi-Fi in most public cafès and restaurants, cheap and amazingly delicious local food, modern shopping malls, ancient temples and tons of activities to keep you well-entertained when you're not working. It's simply EASY to have a good time here and mot before long, your visa is about to expire! Oooops! What now?
Well if you want to stay in Thailand (and you most likely will – neither 30 or 60 days are ever enough, am I right?? ;-)) you better pencil a trip to the Chiang Mai Immigration Office into your diary to get your visa extended P-R-O-N-T-O for another 30 days! Crisis averted! 🙂
No idea how the tourist visa extension process works in Chiang Mai? No worries, we've done it already twice and got you covered! 🙂
All in all the visa extension process at the new Immigration office in Chiang Mai is pretty straight forward and well organized. We've put together a detailed guide for you on how to exactly extend your tourist visa in Chiang Mai, what you need to bring, how much it all costs and how to get there by public transport. Let's go!
Why apply for an extension of your Thai Tourist Visa
With a German passport we were allowed to enter the country with no visa at all and permitted to stay for a total of 30 days. If you plan on staying longer (and once you'll see all the beautiful beaches and islands chances are high you WILL want to stay longer 🙂 ) you can extend your visa for another 30 days. PIECE – OF – CAKE!
Same applies when you enter with a single entry tourist visa which allows you to stay for 60 days in total. You could also extend this visa (only ONCE!) for another 30 days without leaving Thailand giving you the possibility to stay for a total of 90 days!
Three months in Thailand? – HELL YA!!!!
Attention! Keep in mind that the first day you are on Thai soil is already counted towards those 30/60/90 days! So always check your passport stamp for your exact expiry date!
When to apply for an extension of your Thai Tourist Visa
Theoretically you can apply for an extension of your tourist visa for Thailand up until the day it expires or your passport stamp tells you to leave if you entered with no visa like we did.
However, waiting until the last second is pretty risky. There might be a public Thai holiday you don't know about or the date falls on a weekend when the immigration office is closed. It also might be one of those days with just tooooo many people in line in front of you so you simply won't make it that day.
Whatever the reason, better be safe than sorry! So, to avoid any last minute heart attacks we recommend paying a visit to the Immigration Office in Chiang Mai to extend your visa at least 3-4 days prior.
Where to extend your Thai Tourist Visa in Chiang Mai?
Since late 2018, tourists can extend their tourist visas at the brand new Chiang Mai Immigration office near the Airport in Chiang Mai. The Immigration Office is open from Monday – Friday, 8:30 am to 4:30 pm – excluding public holidays!
How to get to the Chiang Mai Immigration Office to extend your tourist visa?
There are several ways to get from Chiang Mai's city center to the officical and brand-new Chiang Mai Immigration Office near the airport – depending on your time / driving skills and budget.
We will list 3 ways to get to the Chiang Mai Immigration Office from the Nimman area.
The easiest way is to take a (Grab) Taxi which will get you there for around 150THB picking you up directly from your hotel. But be aware, apparently ride share services such as Uber and Grab Taxis are actually illegal (at least not officially legal) to use in Thailand and there could arise problems if anyone associated with the local transport community spots you using these services. However we've never actually heard of anyone running into problems.
You also could rent a motorbike to drive to the Chiang Mai Immigration Office yourself. Costs per day around 250 – 350THB. This option however requires that you have a valid drivers license for driving motorbikes in Thailand and that you know what you're doing. The traffic can be pretty crazy in Chiang Mai and the Thai police regularly conducts road blocks and checks the driver licenses of passing motor cyclists.
Anyhow, there is also a third option – using the new public city busses! We've seen these modern busses so had to give it a try and can absolutely recommend it! CHEAP & EASY!
These busses cover quite a big area and at only 20THB per ride (no matter where you'll get off) these city busses are simply perfect not only to get to the airport or the Immigration office but also to simply get around Chiang Mai easily if you are on a budget!
Here is a little map of all routes, bus stops and times of these city busses. To get to the Chiang Mai Immigration office from the Nimman area take the YELLOW R3 City Bus to the airport.
How to get to the Chiang Mai Immigration Office from Nimman with the new R3 City Bus?
As we had booked ourselves into the lovely (and highly recommended) boutique hostel – Norn Nee Nor Hotel* right in the heart of the Nimman area we had a wide choice of potential bus stops to use with at least 4 in walking distance (less than 10 minutes from our hotel) mainly spread along the busy Huay Kaew Road and Nimmanahaeminda Road.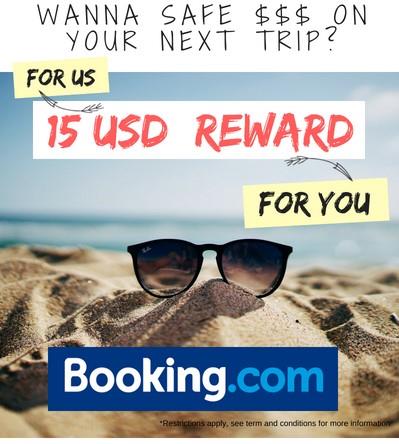 We decided to head to Huay Kaew Road and picked bus stop: ONE NIMMAN at the back of the One Nimman Shopping Mall just a few minutes from our accommodation.
The whole trip from Nimman to the Chiang Mai Immigration office went absolutely smoothly!
We waited for about 5 minutes for the bus line R3 – yellow (they run about every 20 minutes), paid our 20THB each to the driver and after around 25 minutes we got off at the bus stop Central Plaza. This stop is a little bit closer to the Chiang Mai Immigration Office than from the airport.
From the Central Plaza bus stops it's just a short 6 minutes walk along the side of the road to get to the Chiang Mai Immigration office.
What to bring when extending your Thai Tourist Visa
Theoretically your passport with your departure card a well as the visa fee should be enough as everything else is provided (such as the right forms) or can be done right there at an additional cost (passport photo service, copy shop etc.).
However, here is the full and official list of what is REQUIRED for extending your Thai tourist visa:
Passport (including your Tourist Visa or your entry stamp and departure card)
Photocopies of the main passport photo page
Photocopies of your current Thai tourist visa page (if you have a tourist visa already)
Photocopies of your departure card
Filled in Application for Extension of Temporary Stay in the Kingdom (form TM.7)
One 4cm x 6cm passport photo (they are not flexible here!!)
Update 2019: A copy of the filed TM30 form. If you're staying in a Condo, AirBnB or private residence make sure your landlord has filed the TM30 form and bring a copy if possible. More on the TM30 form below.
An application fee of 1,900THB
Also make sure you know the address where you are currently staying as well as having a Thai phone number – this information is required on the TM7 visa form!
What is the exact process for extending your Thai Tourist Visa in Chiang Mai
The process to extend your visa is pretty straight-forward and there is always enough staff on site to tell you what's happening next.
But so you are prepared here is a detailed written guide below of all the steps taking place before you can leave the Immigration Office with a new pretty stamp in your passport allowing you to stay for an additional 30 days in this beautiful country. 🙂
---
Steps of the visa extension process in Chiang Mai
1. Find the Chiang Mai immigration office between the Chiang Mai airport and the Central Plaza shopping mall.
There you'll be greeted be members of staff which will hand you a TM7 form as well as assist you should you have any questions regarding filling out the forms.
---
2. Check out the examples of how to correctly fill in the form.
There is a sample of a filled TM7 form tucked to the wall inside the immigration office. Knowing how to fill this in will safe you some time.
---
3. Find a place to fill in the form (there are a few outdoor tables and chairs) – it's just 1½ pages.
Note: Bring a blue or black pen as there are only a few pens available at the information desk!
---
4. Get all the necessary photocopies if you didn't bring them with you.
You'll need a copy of your passport & departure card, as well as your visa or entry stamp. It's less than 10THB but you actually have to get it at a "copy shop shack" which is located across the busy street and will take you at least 10+ minutes. This can be easily avoided if you bring all the necessary copies with you but you don't have to…it's all there if needed.
---
5. Have your passport pictures taken if you didn't bring a 4 x 6 cm passport picture.
You can get your passport pictures taken at the same spot as the photocopies (across the street at the LPG car rental.) You'll receive 4 pictures at the price of 100THB. Again, you can bring along your own passport picture to save some time and money.
Note: they are not flexible on the size of the pictures and rejected the ones we brought with us as they were "too small" 🙂 Funny thing was that Martin brought the ones he got taken when extending his visa before at the immigration office in Phuket, Thailand.
---
6. Sign each copy.
UPDATE 2019 -NOTE REGARDING THE TM30 FORM: As mentioned above, there recently have been some changes regarding the TM30 process (=requirement of a landlord to report any foreigner within 24 hours by filing the TM30 form). Whereas in the past only hotels with 4+ rooms had to report foreigners, it is now the responsibility of EVERYONE renting out a room to a foreigner. As this is still fairly new, it's likely that if you live in a condo in Chiang Mai, rented an AirBnB or stay in a private residence, your landlord has never done this before.
So before heading to immigrations it's best to check that your landlord has actually filed the TM30 forms for you as otherwise you won't be able to extend your visa and your landlord might even get fined. It's best if you bring a copy of the filed TM30 form with you as they most likely will ask you for it!
TM30 – how it actually works (from our own experience): We were staying in an apartment which we've rented through AirBnB when extending our visa in October 2019. When checking with our host about the TM30 form it was indeed the case that they had not done it – yet – (although as per law they should have within 24 hours of our arrival in Chiang Mai). They proposed to accompany us on the day we went to immigrations to file the TM30 for us in person at the Chiang Mai immigration. (They could have also done it online but we guess they were not that tech savvy and hence wanted to do it directly at immigrations to ensure they do it correctly) We met up, they handed us the filled out TM30 forms plus a copy of our landlords passport which we then took up to the 3rd floor. Here the staff checked our passports and then inserted everything in the system and stapled a proof of the filed TM30 form in our passorts. Nobody said anything that our landlords were about 3 weeks late with this, luckily! We then simply went back downstairs and continued with step 7 of our visa extension process.
---
7. Take your completed TM7 form, one passport picture, the signed copies of your passport and departure card and the 1900THB in cash inside to the information desk.
---
8. Take your papers and proceed inside the building towards the check-in counter.
The officers there will take you documents, check that everything is filled in correctly and that all copies are signed as well as take yourpayment and you'll be assigned a number. Just take a seat in the air-conditioned waiting hall until your number is being called.
Note: If you didn't bring the exact change you will get your change at the end when they'll return the passport to you.
---
9. Wait until they call your number to return the passport with the next extension stamp along with any change and a receipt – THAT'S IT! 🙂
---
Note: Depending on how many people are at the Chiang Mai Immigration Office that day expect to wait around 30min – 1hour. If it's super busy you might have to wait even longer. So bring a book to read or have your phone fully charged so that you'll have some entertainment while waiting.
Is there anything else to do around the Chiang Mai Immigration Office after you have extended your tourist visa
There is tons to do (or shall we say to EAT & SHOP :-)) at the nearby Central Plaza Mall. It's just a short walk from the Chiang Mai Immigration Office and will keep you busy for a while.
They have a big food court at the ground floor as well as tons of shops, restaurants, cafes and even a cinema! The mall opens from around 10am – ideal if you want to grab a quick bite to eat after all the visa extension stress.
How to get back to Chiang Mai from Central Plaza Mall & the Chiang Mai Immigration Office?
Well it's as easy as getting there in the first place. 🙂 If you rented a scooter this question answers itself and if you came with the bus like we did there are bus stops on the other side of the road. You'll have to look out for bus line R3 – RED to go straight to Nimman area unless you want to do a trip around Chiang Mai Old Town (than you can take the YELLOW ONE) :-).
Conclusion
So all in all the new visa extension process at the new Chiang Mai Immigration Office went really smooth.The staff were really efficient and processed our application pretty quickly considering the amount of people there. We are now looking forward to staying another few weeks in Thailand! YEEEAA!!
If there is one big recommendation than it is to bring passport photos and copies with you if you can as crossing the busy street just to take them at this "open-air"-kiosk on the other side took the longest. It's too bad that this service is not offered directly at the Immigration office. If you notice any changes, please let us know! Otherwise good luck with your visa extension and keep enjoying Thailand! 🙂
Also extended your visa? CONGRATS! Make sure to check out our scooter adventures around Chiang Mai for some inspiration and guidance of how to spend your next weeks here :-).