A GUIDE TO PENANG'S BEST STREET ART IN GEORGE TOWN, MALAYSIA
Self-guided walking tour to see the best murals and street art in the Heritage Zone of George Town, Malaysia
+ A handy street-art map to guide you around
For those looking to explore Penang's best street art this self-guided walking tour around the Heritage Zone of George Town, Malaysia has got you covered. You'll see more than 30 designs and murals spread around town and quickly understand, why Penang is also often referred to as Asia's Street Art Capital.
Penang is the place to come if you want to experience street art at its best! It's as simple as that.
You'll find most of these pieces hidden in narrow-little alleys around the historic district of Georgetown, Penang's UNESCO Heritage-listed capital. Although when wandering around town you might feel these murals and designs have been here all along, they are actually not even 10 years old!
It all started just a few years back, in conjunction with the 2012 George Town Festival, when the island's municipal council hired Lithuanian artist Ernest Zacharevic to brighten up the city with his murals. He was commissioned to paint Mirror George Town, a collection of murals depicting local life and culture within the inner city. It was this idea that changed it all for Penang. (Hey, someone should get a big check from the ministry of tourism 😊)
Today most visitors don't come to the island for the beaches or the landscape, they come to Penang to go on a hunt for the popular street art designs by Zacharevic and all the other artists who have followed his footsteps since– and rightfully so!
No day passes that we're scrolling through our IG feed and don't see one of our fellow traveller friends posing next (or right in the middle) these cool street art designs and we absolutely love them – WHY? Well first of all we're crazy about street art in general but especially love these murals and designs in George Town as they are different from most of the graffiti -based street art we know. Penang's street art is cute, creative and most of all playful!
You can even interact with some of the designs making a tour around Georgetown super fun and entertaining.
So, what are we waiting for? Let get this started! 😊
Follow us on an amazing walking tour around George Town to discover some really unique painted walls and find more than 30 (!!!) super funky and cute street art designs this city has to offer. We'll also include a Penang streetart map which should help not to miss any of these fantastic murals.
Self-Guided walking tour to explore Penang's best Street-art and Murals + Street Art Map

Follow our detailed guide and map below to explore 30+ amazing street art designs and murals in the Heritage Zone of George Town, Penang.
Note: We tried to create a guide that included as many murals and designs as we could find along this route when visiting Penang in 2018 however note that the street art scene is always and constantly changing with new cool paintings coming up on one wall while older creations are being worn down on others and sometimes disappear forever.
START:
You can start this tour at the tourist information centre located in Lebuh Pantai (Beach Street) where you can even pick up a map of Georgetown. They have specific maps marking Penang's street art and steel-rod sculptures (another cool addition to the art scene of Penang). However note only only a few of the murals mentioned in this blog post are included on that map.
Overview of all the steet art we've covered in this post - just click to open!
From the Penang Tourist Information Centre keep walking in direction of town along Beach Street and turn into Lorong Chee An, also known as "Chicken Lane". Walk a few meters in and you reach your first stop to your right.
1. Stop: Giant chicken
Lorong Cee An (Chicken Alley)
Head back to Lebuh Pantai and keep walking passing Lebuh Pasar (right) until you reach a parking lot to your right. (google maps: "Genius Parking Little India" ) Here you'll find two big murals covering the walls to both sides of the parking lot.
2. Stop: Large quirky and colourful boat
Genius Parking Little India, 130, Beach St
3. Stop: Woman with monkey
Genius Parking Little India , 130, Beach St
Both of these colourful and surreal designs are still fairly new and were the result of the 2014 Urban Xchange street art festival.
Note that the parking lot seems to be closed sometimes (It happened to us when walking by on a Sunday) so you can only take pictures through the gate. Advantage though – no parking cars! 😉
Keep walking to the next crossroad and turn left into Gat Lebuh Chulia heading towards Penang's famous Clan Jetties. Shortly before the end of the street you'll find several murals, five in a little side alley to your left (including the famous "Brother and Sister on a Swing") and another one across the road in a little patio next to the "Container Hotel".
4. Stop: "Children Playing Basketball"
Gat Lebuh Chulia (Next to the Container Hotel to your right in a little patio)
You might think that this popular and interactive mural must be from Zacharevic – as it completely looks like his other popular art pieces around the city but actually it was done by a local named Louis Gran who has also painted the famous mural of "Brother and sister on a swing". (stop 6)
5. Stop: "Queue for Soy Bean"
Gat Lebuh Chulia (In a little side alley to your left, across the road from Stop 4)
6. Stop: "Brother and Sister on a Swing"
Gat Lebuh Chulia (In a little side alley to your left next to Stop 5)
Again an interactive piece and done by Louis Gran and not Zacharevic. Definitely one of our favourites in Georgetown.
7. Stop: "Minion Fireman"
Gat Lebuh Chulia (on the wall across stop 5.)
At the end of Gat Lebuh Chulia take a right onto busy Pengkalan Weld and another right on Gat Lebuh Armenian leading back into town. This road is packed with various street art so if you only have little time, just keep walking down Lebuh Armenian to get your fair share of street art fix.
Coming from the Jetties you'll find the first design along this road on your right just before the first intersection and next to the Ming Xiang Tai Pastry Shop.
8. Stop: "Children behind window bar" or also known as "I want bao"
28, Gat Lebuh Armenian
This piece features two children stretching their hands from inside a window towards a parked bicycle loaded with dim-sum trays. This design was painted by WK Setor who was invited to do the mural by his friend who run the Pastry Shop.
It's super fun to take some pictures here as it's also an interactive design where you can sit on the bike – we love these ones!!!
Keep walking straight along Lebuh Armenian, crossing Beach Street and you'll find the next two murals on your left.
9. Stop: "Love me like your fortune cat"
10. Stop: "Giant Disco Monkey" (NEW)
Gat Lebuh Armenian
Continue walking up Gat Lebuh Armenian until you see the next mural on your right of a giant cat called "Skippy" as well as a small side alley leading to a café's – "Gayo Coffee" – back entrance – where you'll find even more hidden murals (stop 12).
11. Stop: "Skippy"
Gat Lebuh Armenian
This giant cat was named "Skippy" and he's definitely the star of the '101 Lost Kittens Project'– an initiative by Artists for Stray Animals (ASA) to help raise awareness over the issue of helping find homes for stray animals in Penang.
12. Stop: "Please Care and Bathe me"
Just off Gat Lebuh Armenian in a small side alley leading to the back entrance of "Gayo Coffee" on your right.
This cute little mural of two cats is also part of the '101 Lost Kittens Project' and can be easily missed as it is very small (especially compared to Skippy!) and hidden at the back of this little alley (next to an iron gate!)
Extra Stop: Butterfly Wings across Stop 12.
Head back to Gat Lebuh Armenian and keep walking straight. After crossing the next intersection this road is only called Lebuh Armenian and you'll find your next mural – and the busiest and most popular one by far – on your right.
13. Stop: "Little Children on a Bicycle"
2 Lebuh Armenian
This mural is Zacharevic's most famous and popular piece and there is always a queue of tourists waiting to take their picture with this interactive design – no surprise as it's the ultimate "I was in Penang"-IG picture! 😊
But be careful, there is quite some traffic along the road right in front of the mural so take care not to get run over by a rickshaw or taxi while crossing the street to take your picture.
Once you got your picture keep walking up the street and you'll find plenty of more street art – mainly on your right.
The next three ones (stop 14 – 16) are hidden in a small side alley (not even mentioned on google maps!) just off Lebuh Armenian to your right next to a souvenir shop (known on google maps as "Red Penang Cultural House").
14. Stop: "I can help catch rats"
Another popular one from the '101 lost Kitten Project' on the wall at the entrance of the narrow alley showing a cat that is prancing upon a rate. (Part of the projects initiative was to encourage locals to keep cats to help catch rats).
15. Stop: Rapping Penguins
This funny black-and-white piece of 3 penguins often gets missed as it's fairly small at the bottom of a wall. You can find it right opposite of Stop 14.
Follow this narrow lane a bit further and you'll find another hidden mural just around the corner:
16. Stop: "No Animal Discrimination Please"
This piece, also part of the '101 Lost Kittens Project' shows 3 cats walking over a colour pattern of a dog and promotes equal treatment for pets. (cats and dogs).
From here you can either continue straight until you reach Lorong Soo Hong where you'll turn left towards the purple building or you walk back the way you came until you get to Lebuh Armenian again walking further down until you see the big purple building on your right. On this wall you'll find your next (and very cute!) mural.
17. Stop: "Three little girls"
Lorong Soo Hong – On the wall of the purple building
18. Stop: Lion break-dancing out of Wall
A lot of Penang's street art revolves around its cultural heritage like the chinese dance performed for good luck.
Shortly before the end of the road you'll see a little narrow side alley off Lebuh Armenian on your right. As per google maps this road has no name but you'll find it between a bicycle rental shop and a parking lot with a steel-rod sculpture.
Walk down that alley as there are plenty of more murals hidden inside (mostly new). A few of them are mentioned below: Stop 19 – 21.
19. Stop: Street Market Seller (NEW)
20. Stop: Two men pushing a door (NEW)
21. Stop: Woman lighting incense sticks (NEW)
Once you are done taking pictures of all these murals in this lane head back to Lebuh Armenian and at the next crossroad turn left into Lebuh Cannon.
Walk down the road for a bit and you'll find the next mural on your right.
22. Stop: "Reaching up – Boy on Chair"
14 Lebuh Cannon
"Reaching Up" is another famous piece by Ernest Zacharevic which he painted during the 2012 Georgetown Festival. The "Reaching Up" mural shows a little boy reaching for a hole in the wall.
Right across the street from Stop 22 at the start of a tiny back alley is another colourful mural of a cat peaking out of a window.
23. Stop: "Cat looking out of a window" (NEW)
14 Lebuh Cannon across stop 22
24. Stop: March Simpson bollard
Lorong Soo Hong
If you're just walking by you'll most likely miss this piece (we missed it twice as we weren't paying attention 😊) So watch out for a blue bollard in the middle of the street representing March Simpsons head and lush blue hair style.
Keep walking straight until you reach Lebuh Ah Quee and turn right. Another street art hot spot – you'll find plenty of murals along this road a bit further down.
The first on on this road you'll find is another minion. Gotta love these little yellow fellas!
25. Stop: "Shouting Minion"
Lebuh Ah Quee – next to another steel-rod sculpture
In this design the minion is shouting at a fire hydrant with a loudhailer.
The next two street art designs are actually a bit hidden in a little patio just off Lebuh Ah Quee to your left.
26. Stop: "The real Bruce Lee would never do this"
27. Stop: Happy Dog with Steak (NEW)
Right across from Stop 26 is another one – a very happy comic style dog with a steak.
The last four murals are at the very end of Lebuh A Quee more or less directly next to each other.
28. Stop: "Boy with Dinosaur"
Lebuh A Quee
Another of Zacharevic pieces and directly next to the "Boy on old motorcycle".
This cute street art shows a small boy taking his dinosaur for a walk. Because, why not? 😊 The fact that the dinosaur is rendered in the form of child-like graffiti expresses the creative mind of small children and how they merge fantasy with reality. Because of this unusual design it's definitely one of our favourites.
29. Stop: "Boy on old Motorcycle"
Lebuh A Quee, right next to stop 29
Another one of Zacharevic's popular pieces, painted onto the door of an old shop house. Just like the "Two children on a bicycle" (stop 13) this one is also interactive where you can actually sit on the motorcycle behind the boy.
30. Stop "Man with a flag"
This art mural which portrays a man wearing a Malaysian flag design t-shirt can be found right across from the famous piece of "Boy on a motorcycle" (stop 29).
31. Stop: "Only you can stop Air Pollution" (NEW)
Also created during the 2016 George Town Festival this mural by Kuala Lumpur-based graffiti artist Cloakwork has the message 'Only You Can Stop Air Pollution' and shows a man wearing a gas mask and holding a balloon with the 'no smoking' logo while on top of the mural are 10 flexible poles modified to look like giant cigarette butts.
When asked the artist said he "wanted to raise awareness about air pollution which is mostly caused by smokers, in conjunction with the Smoke-Free policy at the George Town heritage zone".
We hope you enjoyed this little self-guided walk around Penang's popular street art designs as much as we did. Let us know in the comments below what your favourite piece was and why! :-).
Best places in Penang to stay to explore the famous streetart
The following links are affiliate links, which means that if you book a stay through these links, we'll get a small commission. Don't worry–the price is still the same for you.
If you want to explore Penang's famous streetart we recommend staying in the historic center of George Town from where all the popular murals can easily be reached on foot. Prices in Penang for a budget accommodation (double room in a guesthouse with ensuite-bathroom) cost roughly around 25 USD per night.
The Frame Guesthouse
BUDGET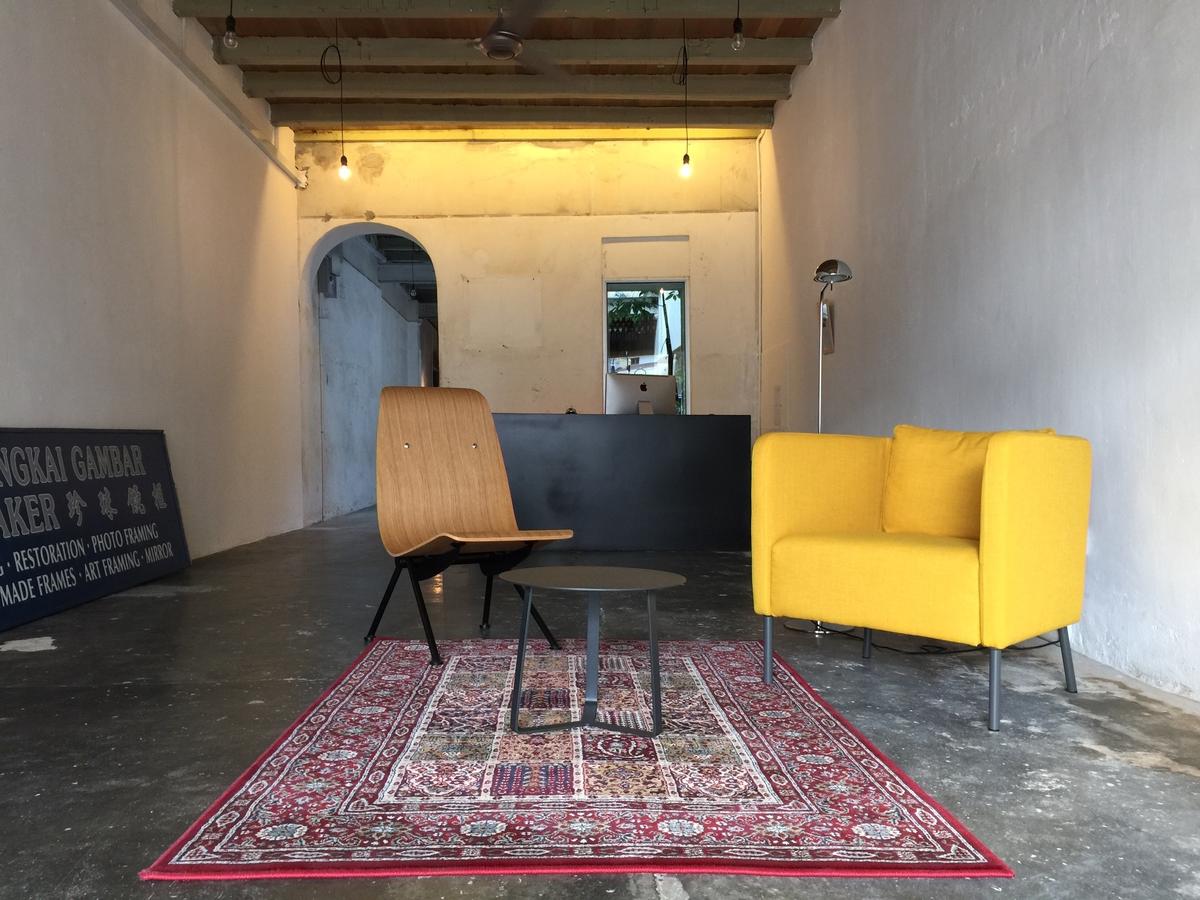 'The Frame Guesthouse' offers stylish budget accommdation directly in the heart of the historic center of George Town. You can pick from general dorm rooms, deluxe dorm rooms, twin rooms with shared bathrooms and private double rooms with ensuite-bathrooms depending on your budget. Rates start at less than 15 USD per bed and night including breakfast.
Victoria Garden Hotel
MIDRANGE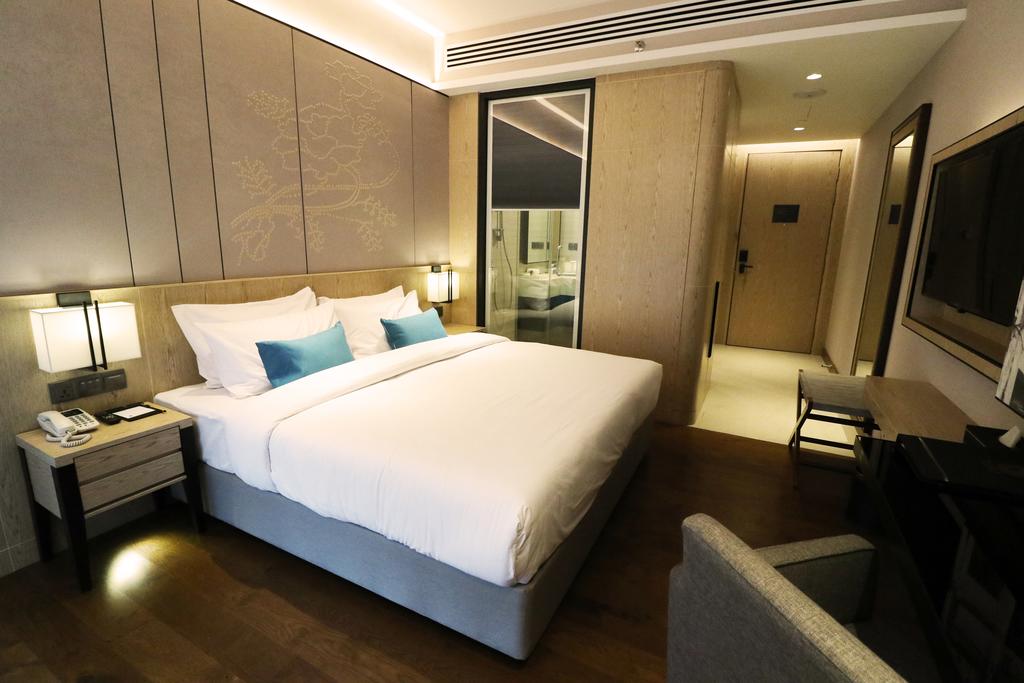 Located in Lebuh Victoria just a stone's throw from the famous Jew Chetty and the popular Penang murals (as well as our starting point for this Penang streetart walking tour in Beach Street) this 3* hotel offers modern and stylish accommdation with superior double rooms starting at around 50 USD/ night including breakfast.
Overview of all available accommodation in George Town, Penang
Here you can easily check which other accommodation is still available in George Town for your travel dates. As mentioned, check for accommodation in the historic center if you want to explore the famous street-art as well as other highlights such as the historic Fort or the popular Chew Jetty.
Penang's Street Art in a Nutshell
Beginnings
In 2012, as part of the annual George Town Festival, Lithuanian artist Ernest Zacharevic created a series of wall murals depicting the life and culture of the locals in Penang.
Other amazing (mainly local) artists have since also joined in painting some of Penang's beautiful street art murals.
What street art you will find today
1) Various paintings and murals depicting local life and culture by Zacharevic and other painters.
2) 52 humorous Iron caricatures and installations full of historical facts about the streets of Georgetown to draw people's attention whilst educating them.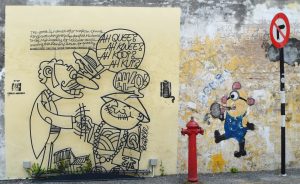 3) Paintings of animals (mainly cats) as part of the " 100 lost kitten Project" – an initiative championed by Artists for Stray Animals (ASA) to help raise awareness over the issue of helping find homes for stray animals in Penang.
Where to find it
You'll find the most popular ones mainly within the George Town UNESCO World Heritage site and touristy area along "Lebuh Armenian", "Gat Lebuh Chulia" and "Lebuh Ah Quee".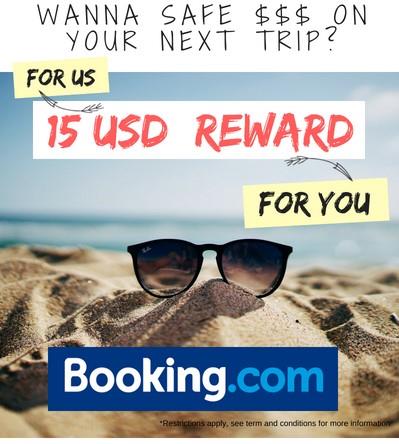 Where to stay in Georgetown, Penang?
If you want to explore Penangs best streetart we recommend to stay in the historic center of George Town, e.g. in The Frame Guesthouse*.
This cozy hotel offers dorm rooms as well as private double rooms with en-suite bathrooms with rates starting at 15 USD/ night including breakfast.
* = Affiliate links.