BANGKOK TO KO KUT (KOH KOOD) – GUIDE
The best way to get from Khao San Road, Bangkok to the islands of Ko Kut and Ko Mak
This post will cover our preferred way if you want to travel from Bangkok (Khao San Road) to the beautiful islands of Ko Kut and Ko Mak in the Trat province using 12GoAsia.
As we recently travelled from Bangkok to Ko Kut (also known as Koh Kood) and didn't find much valuable information prior our trip about the easiest and most convenient options to get to the island from Bangkok we decided to put together this post telling you all about our experience with booking a bus + ferry combo package in advance with 12GoAsia* and all the pro's and con's of this trip.
Why did we book our trip from Bangkok to Ko Kut in advance?
When doing some research on where to stay on Ko Kut many travelers advised that you better book your accommodation well in advance – especially if traveling in high season (December – March). There aren't too many hotels and resorts on the island (yet!) and prices tend to pick up the later you book with good value-for-money deals disappearing quickly.
We therefore secured our cozy Ko Kut bungalow at the Suan Maprao Ko Kut Resort* about 3 weeks in advance while still being in Los Angeles on the other side of the world. Of course we opted for the non-refundable option (hey, it's all about the savings, right?? 😉).
However, this also meant we HAD TO be on Ko Kut on a very specific day with no tolerance for any date changes and with only limited space on the bus and ferry to Ko Kut and Ko Mak we wanted to make sure we'd actually got there FOR SURE on that specific day.
Therefore, after doing a bit of research online we decided to book our Bangkok to Ko Kut trip with 12GoAsia* as prices seemed very reasonable and most of all, it gave us peace of mind knowing that once we got to Bangkok that will have our seats secured the next day for travelling to our little island paradise.
How much is it to travel from Bangkok to Ko Kut?
We paid for our pre-booked package with 12GoAsia (including bus, ferry and transport on the island to your accommodation) around 900THB per person (around 28USD) which we found very reasonable for a 9 hour trip. You won't be able to find it much cheaper (if at all) if going to a travel agency in Bangkok.
We also ended up booking our return trip from Ko Kut to Bangkok with 12GoAsia as it was exactly the same rates our hotel would have offered but gave us the option to pay by credit card which wouldn't have been possible on the island (most hotels still operate on a cash-only basis)
Feedback of our trip from Bangkok to Ko Kut (Koh Kood)
As we knew the bus would depart from Ta Nee Road near Khao San Road at 7:30am we decided to book a cheap hotel for the night before in the same neighborhood so that we would be close and could simply walk to the bus stop in the morning.
We found the perfect hotel – THE GREEN HOUSE HOTEL* – which not only offered very cheap rates (we only paid around 15USD for a double room with en-suite bathroom) but which was also just a stones throw away from the departure point at the Boonsiri office at Ta Nee Road as mentioned on our 12GoAsia booking confirmation.
There was a little back alley right across the hotel which you could use as a shortcut to get to Ta Nee Road making it the ideal hotel for us and our upcoming trip to Ko Kut.
Also there are tons of restaurant options, bars, food stalls and shops around the hotel where you can stock up on snacks, buy your obligatory pair of elephant pants and indulge in your first 1,50 USD Pad Thai before leaving the capital for some sun and relaxation on the tranquil island of Ko Kut.
DAY OF DEPARTURE – Detailed Itinerary of getting from Bangkok to Ko Kut and Ko Mak
6:45am – Leaving the Green House Hotel and using the shortcut to Ta Nee Road street where we were supposed to check-in at the Boonsiri Office for our trip to Ko Kut. Check-in is open from 7:00am as per booking confirmation and we recommend to be there a early as possible if you want to pick your seats on the bus.
6:50am – We were the first ones to arrive at Boonsiri Office (#SoGerman 😊) but check-in was already open giving us the chance to secure our front-row seats (again #SoGerman!)
To check-in simply hand over your 12GoAsia* ticket and you're good to go. We've printed ours in advance but it might also work with only the PDF on your phone (it did when we booked our return ticket and had no chance of printing the confirmation in advance) However, no guaranty though.
We've got a bottle of water and some cookies and could store your luggage before boarding the bus. Again, seats are on a first come first serve basis so make sure to check-in on time as, depending on the day you're travelling and the number of people, could end up being a rather small bus which fills up quickly.
Once we had our seats secured we head time to focus on the next pressing matter – BREAKFAST AND COFFEE! 😊 There is a 7-eleven right across the street where you can quickly stock up on snacks and drinks for the trip.
If you also need a coffee like P-R-O-N-T-O (we bet you do, it's freaking 7am!) you can also get these instant coffees from the 7-eleven shop or, if you are a bit of a coffee snob, you can simply browse through the street, chances are some of the nice cafe places will open around 7:00am anyway. We saw "Brunch Makers" already open where you can get a nice fresh organic coffee – #coffeeaddict.
7:37am – With a slight delay of 7 minutes we took off. The sun was just rising behind the skyscrapers and Bangkok was still half-asleep. We on the other hand were wide awake – maybe the jetlag, maybe the coffee…who knows, WE WERE READY! Ko Kut – here we come.
9:30am – First 10-minute toilet stop after about 2 hours on the road at a gas station. In addition to the cleanliest and most modern toilets I've ever seen in Thailand you'll also find another café here as well as a SPAR shop where you can buy (even more – #nojuding) snacks.
Noon – Second 10-minute bathroom stop at a gas station in Trat. Bathrooms here we not as nice and modern as on the first stop but okay. In addition you'll also find a 7-eleven here as well as an Amazon Cafe and a few shops and stalls selling food and drinks.
*Note: On our return journey from Ko Kut to Bangkok we only stopped once for a toilet break.
1:00pm – Arrival at the Boonsiri Ferry Check-in Terminal. Here you need to check-in for the ferry (you get a sticker if you're heading to Ko Mak instead of Ko Kut) and then you have to wait for about an hour as the shuttle to the ferry pier doesn't leave before 2:00pm.
Luckily there is plenty of food for sale – from fresh fruits to Pad Thai (60THB), Ice Cream (30THB), Instant Noodles and other snacks (just in case you're still hungry 😊). We bought two packs of fruit at 20THB each and spend the time browsing the world wide web (YES, there is free Wi-Fi! 😊)
2:00pm – short Shuttle ride to the Ferry Pier. It'll take you aaaall the way to the end of the pier where you can board the ferry.
The ferry itself is one of those modern speedboats with seating available inside and outside. We decided to stay outside as I do get sea sick quit quickly and a fresh breeze usually helps. We however made sure to pick a spot in the shade as we didn't want to get grilled on this 2-hour ferry trip to Ko Kut. (if you don't stop at Ko Mak the journey only takes roughly an hour)
2:30pm – Departure of the Boonsiri Ferry. First stop will be Ko Mak and the second stop Ko Kut. You'll also have to wear your life jacket all the way – the staff is very particular about it 🙂
3:30pm approx. – Arrival Ko Mak. A few people got off here but the majority stayed on the boat.
4:00pm approx. – Arrival Ko Kut. We were greeted by a big golden buddha statue overlooking all incoming boats. In contrary to other popluar Thai islands you'll notice straight away that this island has a much more relaxed vibe to it. The "habour" is very small and nobody was screaming and shouting whether you need a taxi or anything. In fact, the taxi ride to your accommodation is already included in the package!
As the transfer to your accommodation on Ko Kut is already included in the package someone will check with you about the name of your accommodation when you get off the ferry and depending on the location you get assigned a specific taxi (those typical open songthaew pick-up vans) that will take you there.
All in all it took roughly 9 hours to get from Bangkok to Ko Kut but everything went smoothly with enough stops for food and bathroom breaks that there was really nothing to complain about and we can highly recommend this trip if you're planning to explore some of the eastern Thai islands such as Koh Chang, Ko Mak or Ko Kut.
READY FOR SOME ISLAND FUN? You can simply check ticket prices and availability for your Koh Kood and Koh Mak adventures below.
As a small reminder the following links are affiliate links as well, which means that if you book a stay through these links, we'll get a small commission. Don't worry–the price is still the same for you.
Where to stay on Ko Kut (Koh Kood) island?
As mentioned Ko Kut is not the cheapest island as accommodation is limited and tourist numbers are increasing. However, if you book in advance you have a good chance of securing a cute and budget-friendly guesthouse or bungalow. Alternatively, if money is not an issue, there are some jaw-dropping luxury beach-front resorts on this island from around 80 USD/night and up.
We didn't want to spend more than 50USD per night and therefore opted to stay at the lovely Suan Maprao Resort*, located about 15min walk from the beautiful Klong Chao Beach, which had excellent reviews on Booking.com.
This family-run hotel offers cozy jungle bungalows that come equipped with a fridge and A/C (definitely needed!!) as well as really comfy beds. They also offer motorbike rental (at only 250THB/day!) as well as a good selection of Thai food in their on-site restaurant. A delicious daily breakfast was already included in the room rate.
Where else to stay on Ko Kut (Koh Kood) island
Siam Beach Resort
MIDRANGE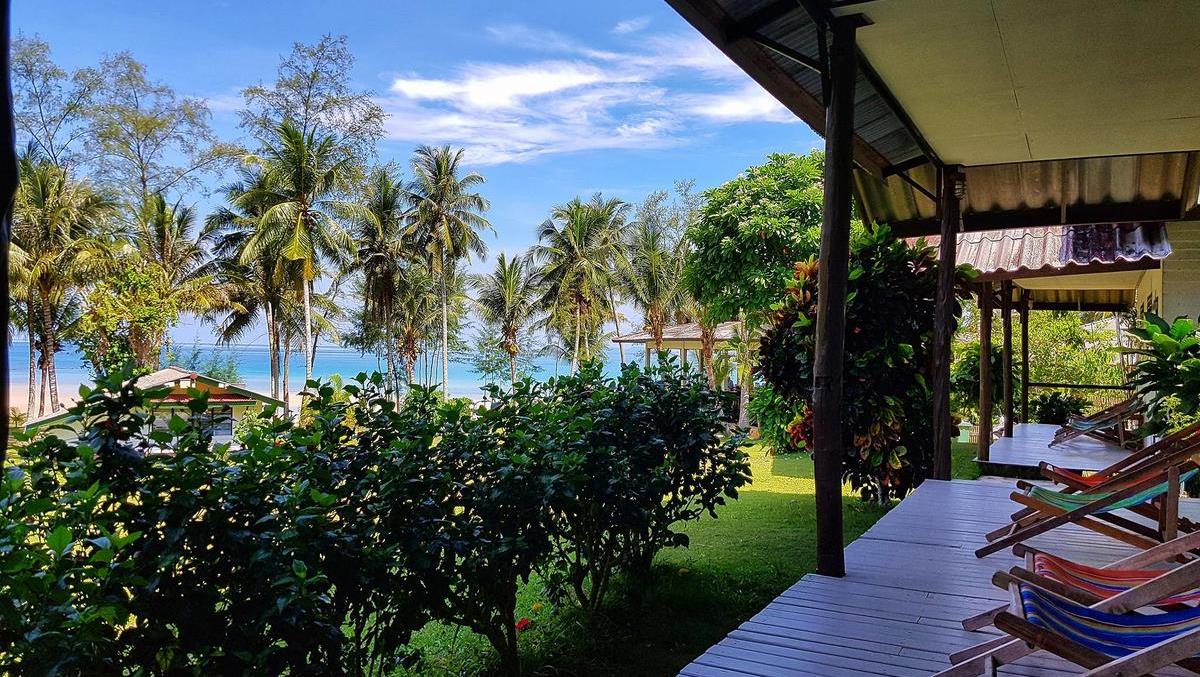 Located directly at the beach which is kind of private as well since the property is very secluded from the public.
Rooms starting from 70 USD/night.
Further reading suggestion: Koh Kood Guide
make sure to check out our detailed Koh Kood Island Guide giving you all the information on what to see and do on this amazing island.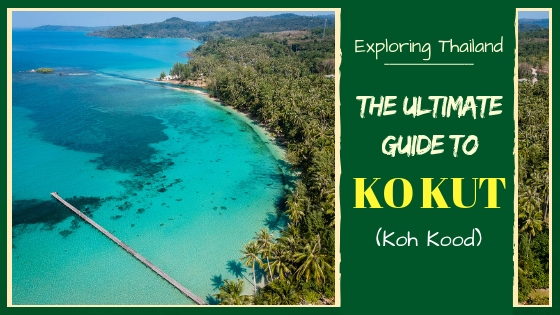 Quick Guide:
Bangkok to Ko Kut
7:00am – Check-in at the Boonsiri office (Khao San Rd)
7:30am – Bus leaving for Trat
9:30am – 1st toilet break
Noon – 2nd toilet break
1:00pm – Arrival at the Boonsiri Ferry Check-in Terminal
2:00pm – Shuttle leaving for the Ferry Pier
2:30pm – Ferry leaving for Ko Mak and Ko Kut
4:00pm – Arrival in Ko Kut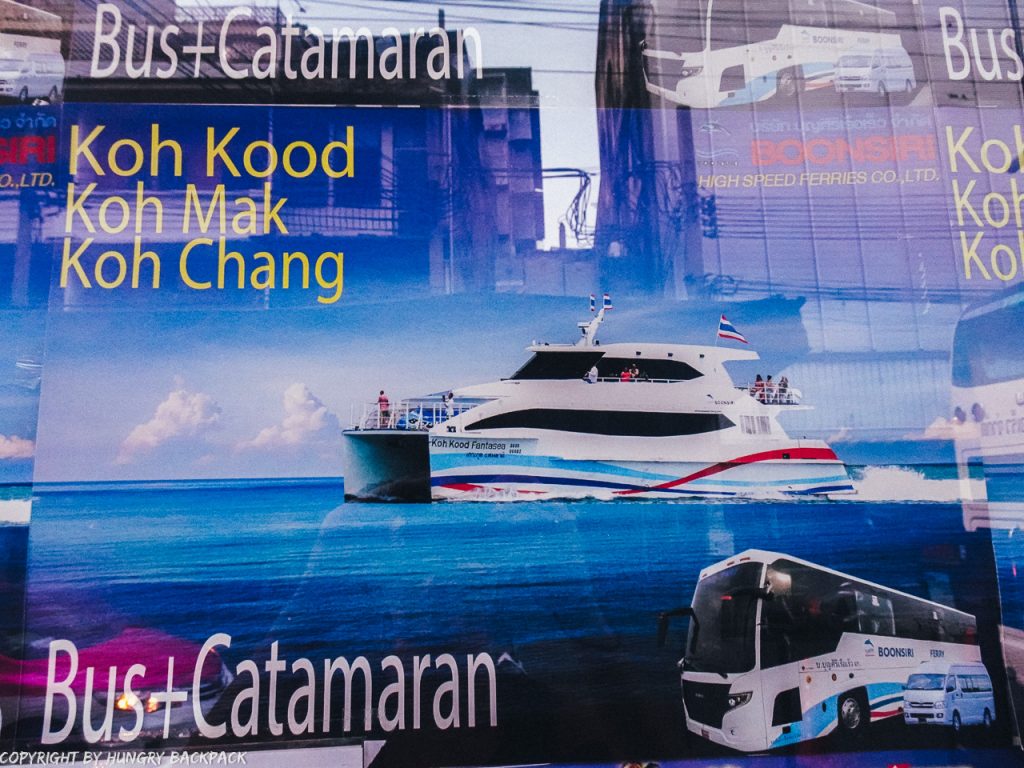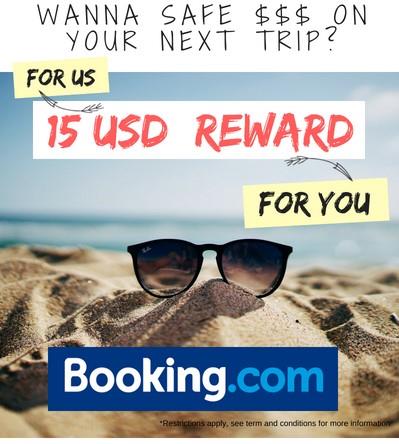 Where to stay on Ko Kut (Koh Kood) island
We stayed at the Suan Maprao Ko Kut Resort*.
This family run hotel offers cozy jungle bungalows that come equipped with a fridge and A/C as well as really comfy beds.
* = Affiliate links.