LATE ARRIVAL AT BANDARANAIKE INTERNATIONAL AIRPORT IN COLOMBO
Overview about your food options, waiting areas and where to buy your sim card when arriving late at Bandaranaike International Airport in Colombo Sri Lanka
As we arrived late in Colombo and therefore had to kill some hours in the arrival hall of Bandaranaike international airport we've decided to put together a little "survival guide" on what there is to do at this airport at 3am in the morning 😊
Immigration procedure – what happens when you made a mistake with your ETA information?
After a long 26 hours journey from California to Sri Lanka with Quatar Airways we arrived into Bandaranaike international airport at 3am in the morning. We were barely functioning! The immigration process – thanks to the short lines at this time – would have been super quick. Would have…if only Martin had filled out his ETA correctly 😊
When filling in the information online for the ETA he had made a little typo in his birth date so when it was our time to hand over our documents (btw. no need to print your ETA, they have all the information in their system and didn't even look at the papers) the officer noticed the mistake and Martin was sent back to the immigration office. Luckily it was right there, you just need to turn around.
But I was still worried. As per ETA confirmation e-mail it stated that if information is entered incorrectly you'll need to pay your visa fee AGAIN. So I was getting slightly annoyed, not only had I to wait for Martin to get his ETA information corrected but we would also lose another 35 USD but Martin got lucky! They just amended the info in the system and let him off the hook. Puuuuhh! So after a little 15 minutes delay he was allowed to enter Sri Lanka with me! Yay! 😊
After getting our bags we headed out into the arrival hall. We were super tired and hungry so naturally all we wanted to do is to get some food into our bellies and hit the hay.
However unfortunately, our guesthouse in Negombo wouldn't open its doors before 7am (most guest houses are closed during the night) and as we certainly didn't want to wait outside on the streets in the middle of the night in a country we've never been we decided to better hang around the airport for a little bit longer.
So, is there anything to do at the Negombo airport?
In short – not much! 😊 But there are a few things you can take care off if you get stuck here for a few hours such as:
1. Browse the internet by getting your tourist sim card from Dialog sorted!
We did some research before getting to Sri Lanka and decided to get a Tourist Sim Card from Dialog which has generally a good internet coverage in Sri Lanka. There is also Hutch and Mobitel however, we decided to go with Dialog.
There is a little Dialog booth to your left when you're in the arrival hall (look for EXIT S2 – it's right next to it) which seems to be open 24/7 – at least it was open at 3am! 😊
They offer a tourist deal where you get a SIM CARD plus 9 GB data (split into 4 GB daytime and 5 GB nigh-time) plus 100 min local calls and 20 min IDD calls which is valid for 30 days. The cost for this package is just: 1350 LKR (which is less than 10 USD!)
You can pay for it by card or in cash (there are some ATM in the arrival hall where you can withdraw some Sri Lankan Rupiahs)
They will also ask for your passport to make a copy of it and will put the SIM card in your phone immediately at the counter to unlock the card for you so you are basically ready to go. You can then spend the time surfing the world wide web and do a bit more research about your time in Sri Lanka! (after all, you just got 5 GB of night-time data so you better use it! 😊)
As there was no public Wi-Fi this came in pretty handy – especially to book our UBER taxi to get us to our guest house.
2. Get some food & rest – where to find something to eat at the BIA arrival hall
First we thought we were super smart when we spotted the signs for a Burger King at Departures and decided to just head over there to get us a nice juicy burger BUUUT unless you have a flight ticket LEAVING Colombo you are not allowed into the departure area. The staff made this pretty clear when we casually wanted to stroll in there and send us straight back to Arrivals where apparently we could find a food court.
I don't know about you but if I hear "food court" I picture this massive hall full of various chain-type food places including at least a burger place, a pizza place, a Chinese place and an Ice-Cream shop. However the food court in the arrival hall was basically this little café with maybe 5 tables right across the Dialog booth (you'll see the sign pointing up the stairs to the "food court")
At 3am there is not much going on up here – despite being the only place offering food & drinks. We only saw a few airport staff hanging around after their shift (or maybe they were about to start) and there was not much left to buy accept of a small cup of Nescafe coffee for 50 LKR (30 pence).
After downing a few of these and doing some research on the best way to get to our accommodation in Negombo (we quickly agreed on simply getting us an UBER taxi – at 5 USD this seems the obvious choice) we just passed out! Probably one of the most uncomfortable places to take a nap but we were simply too tired to care.
There are a few more seats in the arrival hall downstairs but honestly nothing looked comfortable, the lights were super bright down there and a TV was on full volume that we preferred the slightly darker, quieter food court.
At around 6am they restocked the food and we treated us to a nice little breakfast. Here's a little guide on prices – all of it seemed super cheap!
Instant Nescafe coffee – 50 lkr
Different Pastries – 30 – 70 lkr
Cheese & egg roll – 100 lkr
Bottle of water (1l) – 150 lkr
How to get from Bandaranaike International Airport to Negombo?
When we saw the first daylight we decided it was time to get the hell out of there and we ordered our UBER taxi which quoted us around 5 USD to get from the Airport to our guesthouse in Negombo which is approximately a 20-30 minutes drive.
They pick you up by the post office which you find to the left when exiting the arrival hall. Everything worked smoothly and we arrived at our guesthouse after around 20 minutes. Of course nobody was there but at least the doors where open by then so that we could continue our nap at the couch in the entrance area – definitely more comfortable than the chairs in the food court!! 😊
All in all, spending the night at Bandaranaike International Airport in the arrival hall was okay and since we didn't have much choice anyway (even if we had booked our guesthouse for the night before we wouldn't have been able to check in) we made the best of it. However, should you find yourself in the same situation – don't expect much entertainment, food & shopping options or a comfy place to stretch your legs and take a nap – you won't find it here! But you'll survive! 😊
---
The following links are affiliate links, which means that if you book a stay through these links, we'll get a small commission. Don't worry–the price is still the same for you.
Where to stay in Negombo, Sri Lanka?
We stayed at the Cappuccino Hotel which is located ideally located for exploring Negombo. The beach, the train station as well as some restaurants are just a few minutes walk away.
It offers great value for money (we paid less than 25 USD per night) and comes with a little pool as well as a small breakfast in the morning. For more information about this hotel and rates click the button below.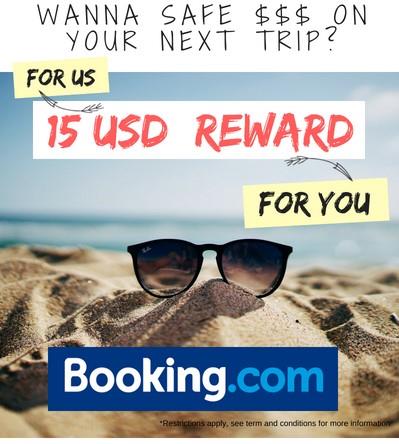 Where to stay in Negombo
We stayed at the Cappuccino Hotel* as it offered good value for money and was in walking distance to the beach and town with shops and restaurants.
Check here for current deals for accommodation in Negombo*
* = Affiliate links.