As we spend more than 2 weeks in the beautiful Seminyak area and munched our way through the local cafe scene (after all we named ourselves HUNGRY backpack for a reason) we thought we share our findings with you in this blog post.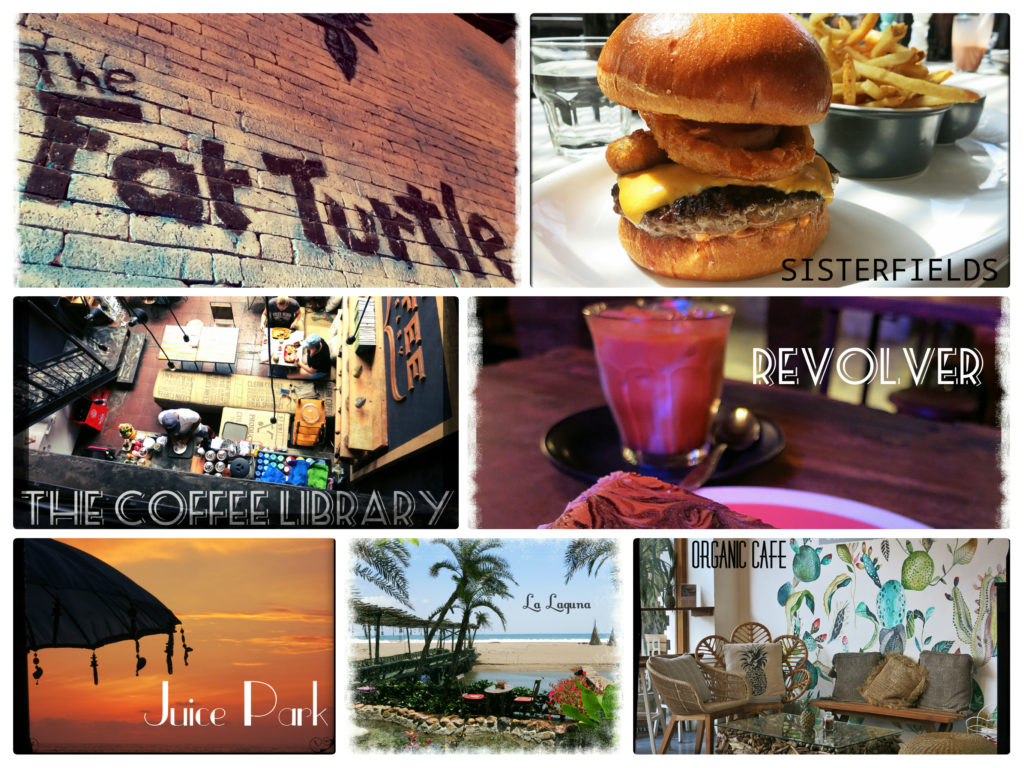 During our time in Seminyak we became very familiar with the local cafes while enjoying our daily breakfast, getting some online work done, fuelling up on caffeine & carbs to beat the afternoon slump as well as to enjoy a nice cocktail (or two 🙂 ) at the end of the day while watching the breath-taking Bali sunsets.

Below we put together the list of the cafes and places that stood out the most in each of these categories that we have visited, tested and approved! 🙂 Enjoy fellow hungry backpackers.
---
WHAT IS THE BEST CAFÉ IN SEMINYAK TO…
…HAVE YOUR QUICK MORNING COFFEE FIX?
REVOLVER ESPRESSO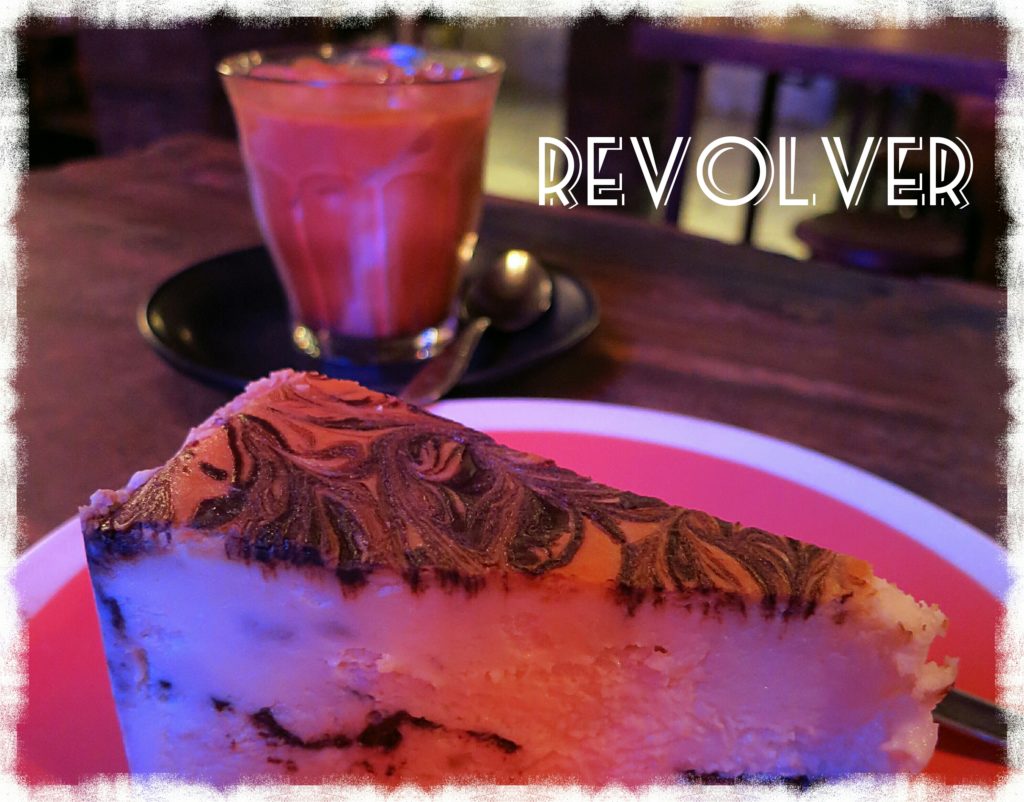 Attention coffee addicts: Revolver, or "the Boutique coffee specialist", as they call themselves, serve up some serious coffee! What a gem!
The café is hidden in a small side alley but once you enter (through a sometimes even closed door) you'll be surprised by the beautiful rustic ambience of that place! Dark & cool, just like the iced coffee I ordered!
It is open from 7am to 6pm therefore also good for a stop in the afternoon, the delicious cakes they offer will accompany your coffee perfectly.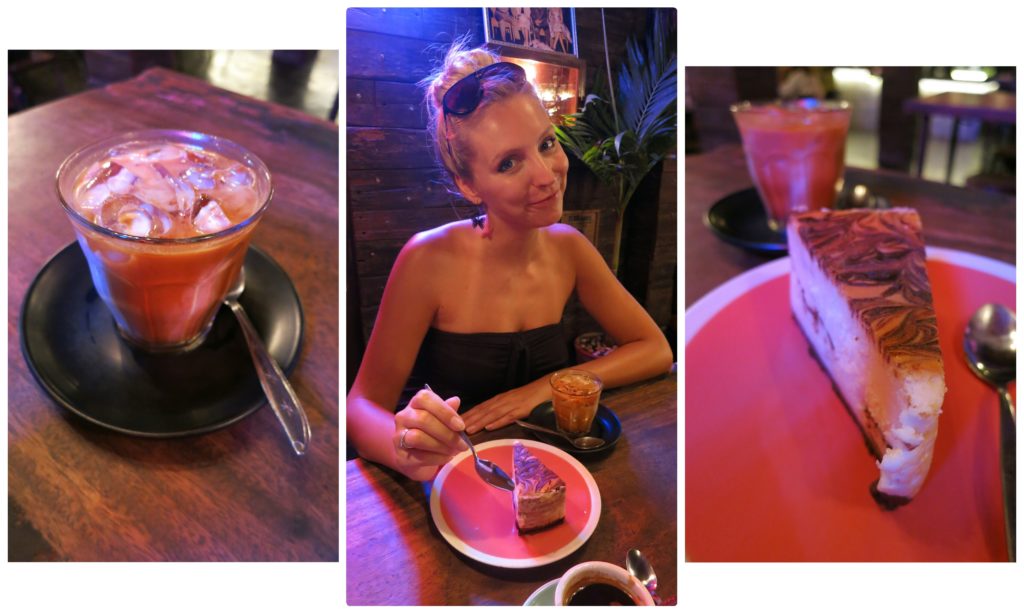 ---
WHAT IS THE BEST CAFÉ IN SEMINYAK TO…
…INDULGE IN A HEALTHY BREAKFAST
CAFÉ ORGANIC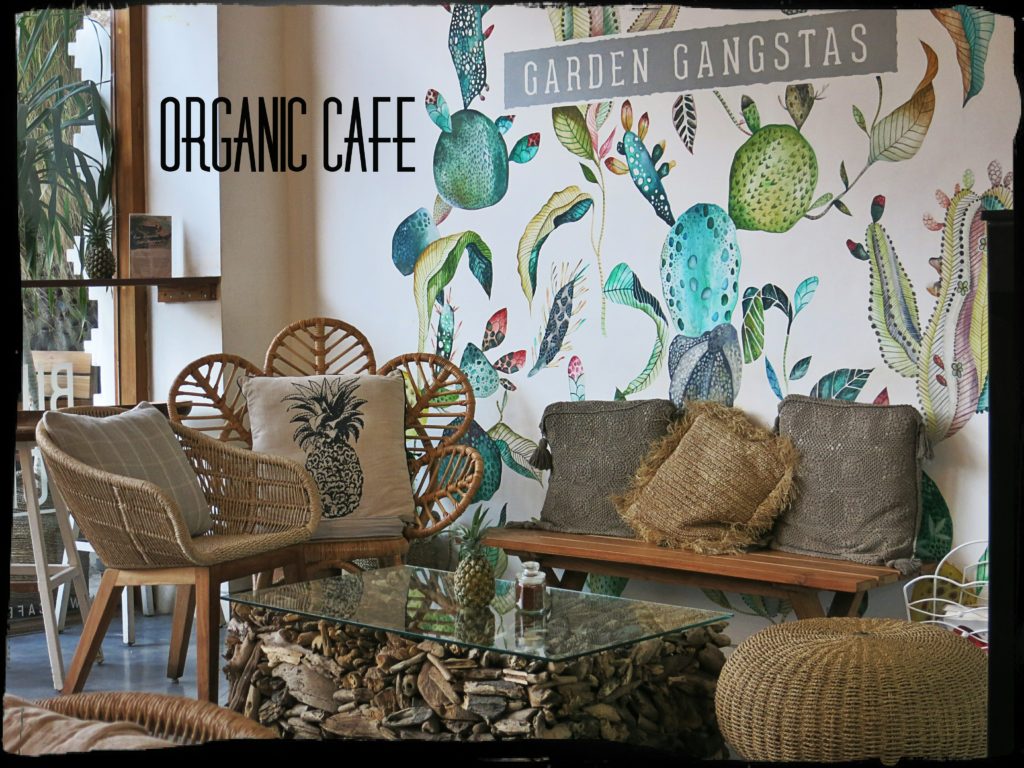 The vegetarian Café Organic is well-known for their absolutely delicious & healthy breakfast & brunch items and damn, do we agree!!! If you ever wondered where to get the best smoothie bowls in Bali then look no further, it is right here! They are DEVINE!
Portions are a bit small and slightly on the pricier side but considering the quality of the ingredients it's soooo worth it.
As this place is very popular it is usually pretty noisy and packed so either come early or plan to wait a little while slurping on a yummy coconut smoothie.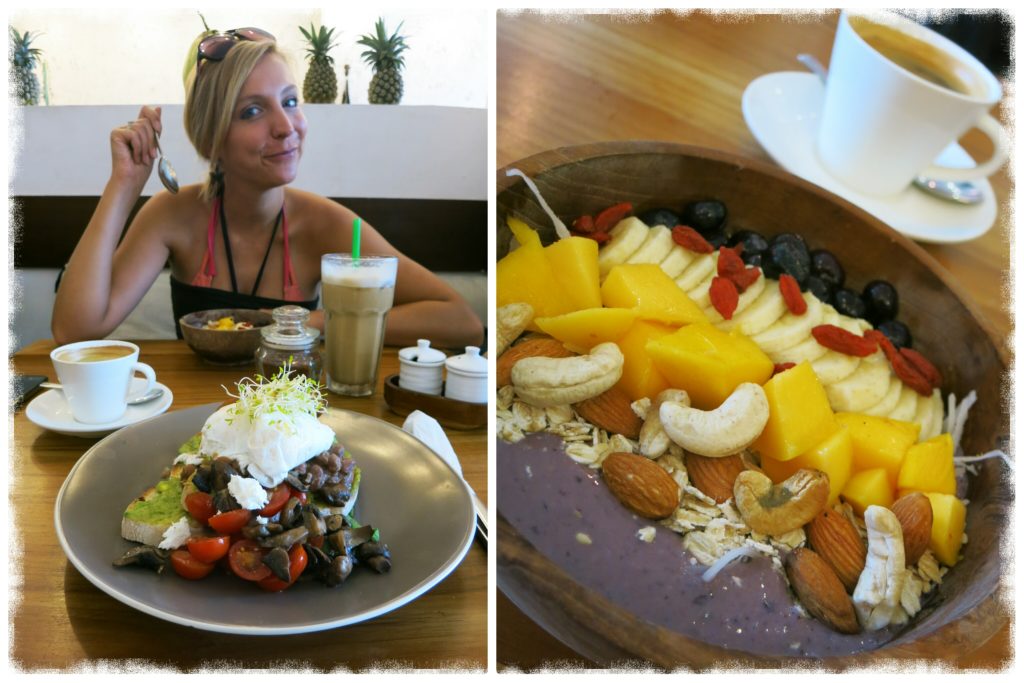 ---
WHAT IS THE BEST CAFÉ IN SEMINYAK TO…
…FEAST ON A DELICOUS BURGER
SISTERFIELDS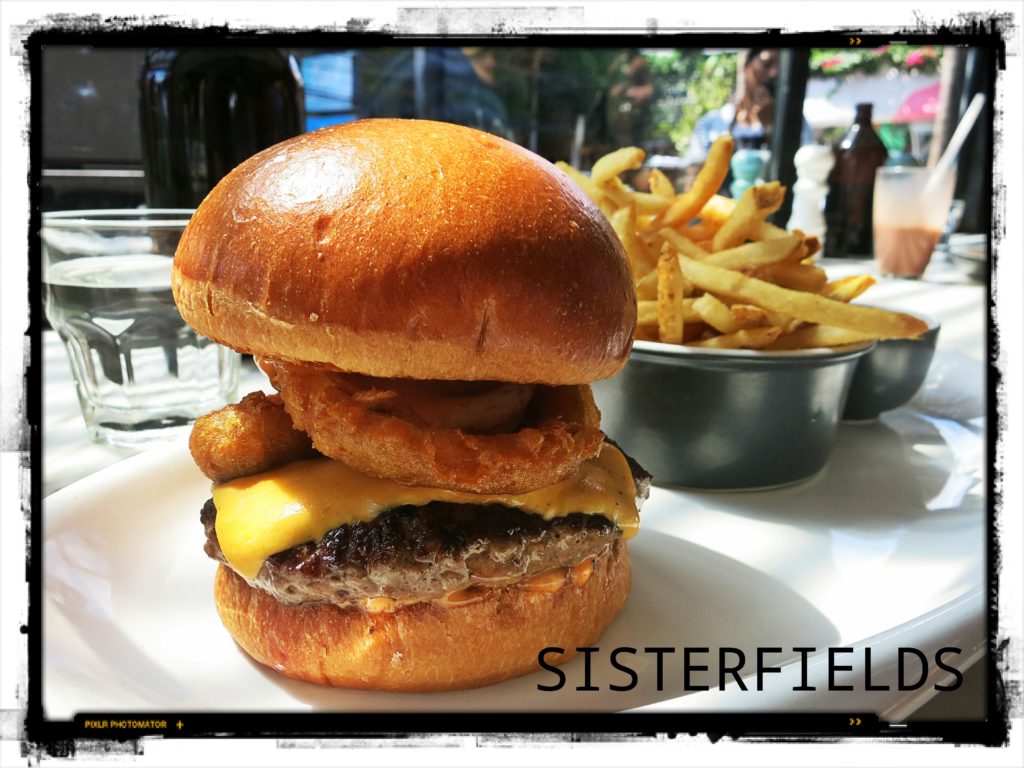 Okay we get it, Bali is mostly about fresh, healthy and vegetarian food however after slurping x-number of green smoothies it was time for a proper BURGER!
Although you can also find many healthy options on SISTERFIELDS menu as well as super delicious brunch items (we unfortunately never made it to brunch here) it was specifically the DIRTY BURGER we fell in love with. Topped with onion rings and cheese and accompanied by yummy fries this was just too good to be replaced by a bowl of salad.
This place is usually very crowded so you will most likely be asked to wait around 10-15 minutes for a table but it'll be worth it if you want a good, big, juicy burger!!
---
WHAT IS THE BEST CAFÉ IN SEMINYAK TO…
…SIMPLY RELAX AND ENJOY THE BALI VIBE
LA LAGUNA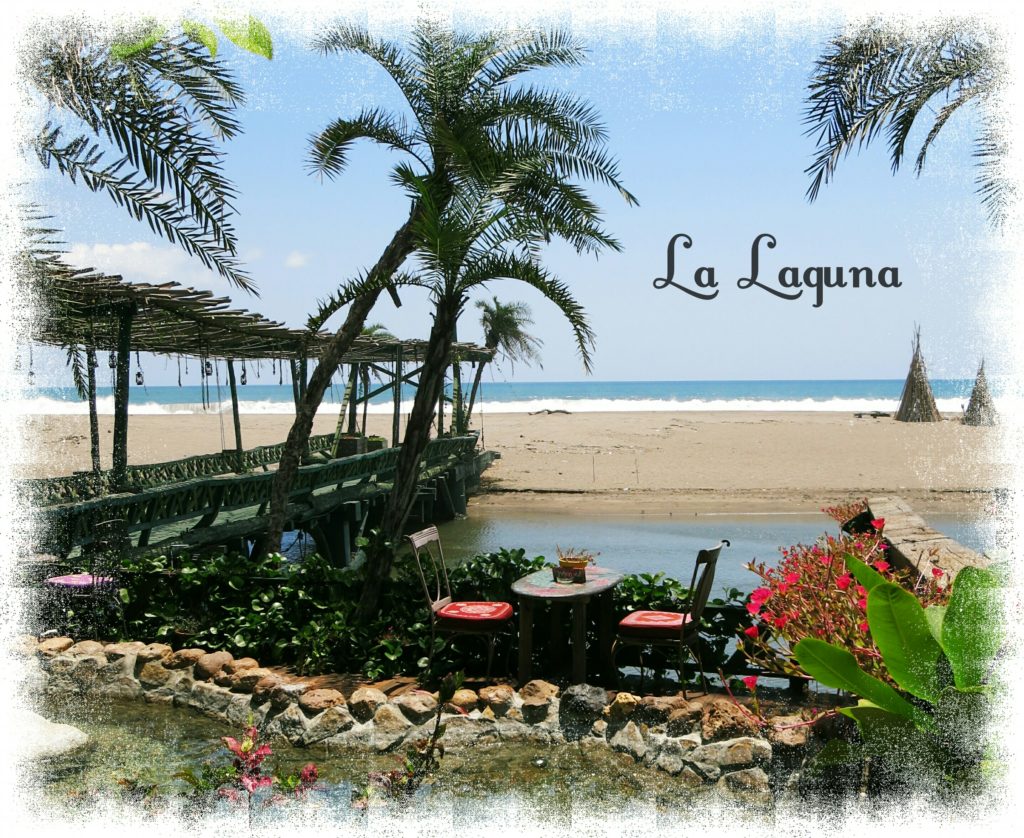 Now this gem is a bit of a walk as it is located between Seminyak and Canggu but oh, SO worth it. (Alternatively just get a taxi or hop on a scooter and you'll be here in no time).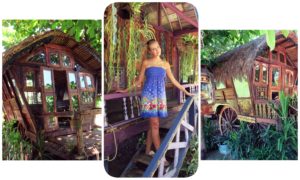 La Laguna has in our opinion the best location, view & décor. I could not stop taking pictures! It has this bohemian gypsie feel with the old rustic gysy wagons, the big beautiful garden with ponds and bridges and the relaxed seating areas with big colourful cushions – just awesome! Plus the food is not too bad neither. Spanish inspired, healthy & fresh – big thumps up
We came here for an early lunch when it was still very empty however we heard that it does can get very crowded in the evenings so you might be better of making reservations if you plan to have dinner here.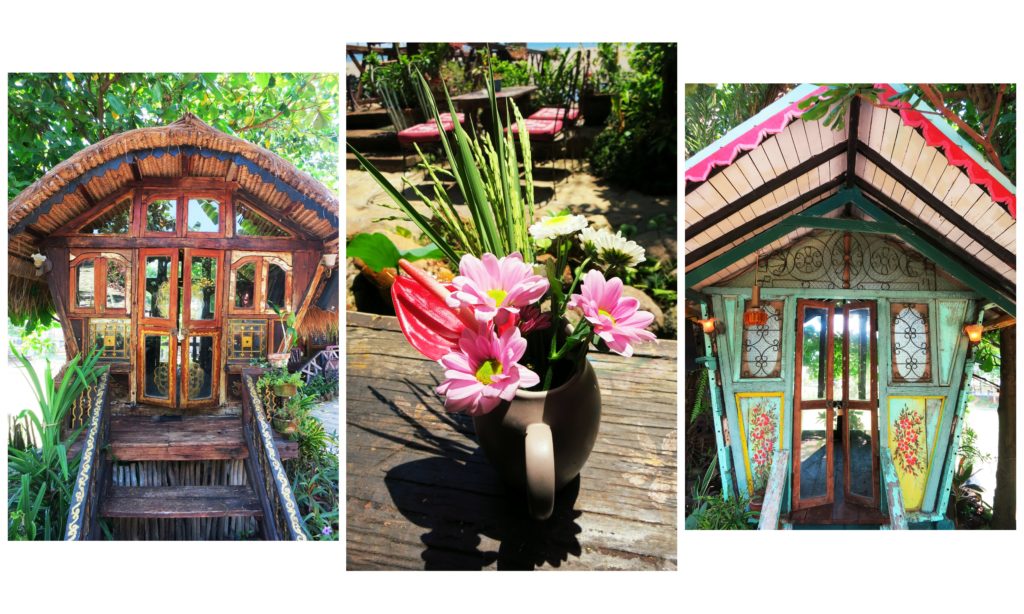 ---
WHAT IS THE BEST CAFÉ IN SEMINYAK TO…
…GET SOME (ONLINE) WORK DONE
THE COFFEE LIBRARY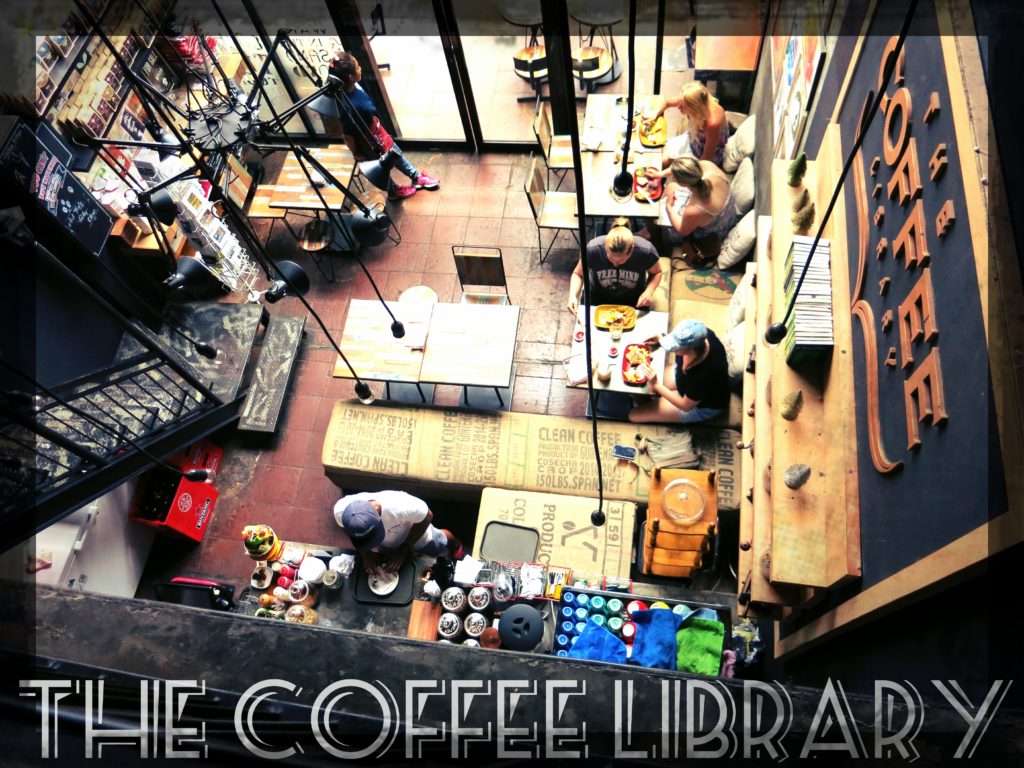 When we want to get some work done we are looking for quiet places with good coffee and food, that are air conditioned, offer reliable internet but most of all waiters that don't check every minute on you to ask whether they can get you anything else. THE LIBRARY in the centre of Seminyak was just perfect for that.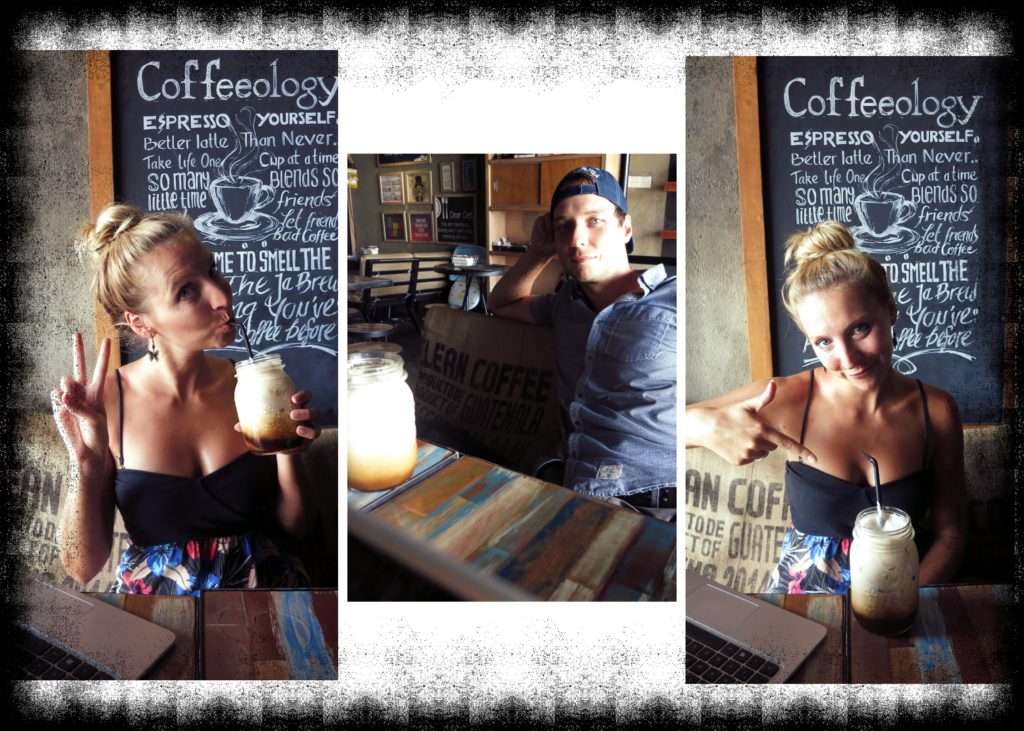 We usually parked ourselves and our laptops upstairs (some seats in the corner come with plugs) where it was quiet (especially in the mornings between 9:30 – 12:00). It does fill up with some lunch guests around noon however even then most of their customers stayed downstairs.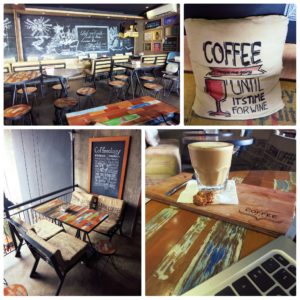 They offer really good coffee as well as some good breakfast & lunch items (the avocado toast with poached eggs was my favourite!) and the internet, despite sometimes being a bit slow, served its purpose.
Apparently they also have an offer that if you leave a book you'll get a free coffee. Unfortunately we didn't have any old books with us but that's something worth checking out if you are done with your holiday book.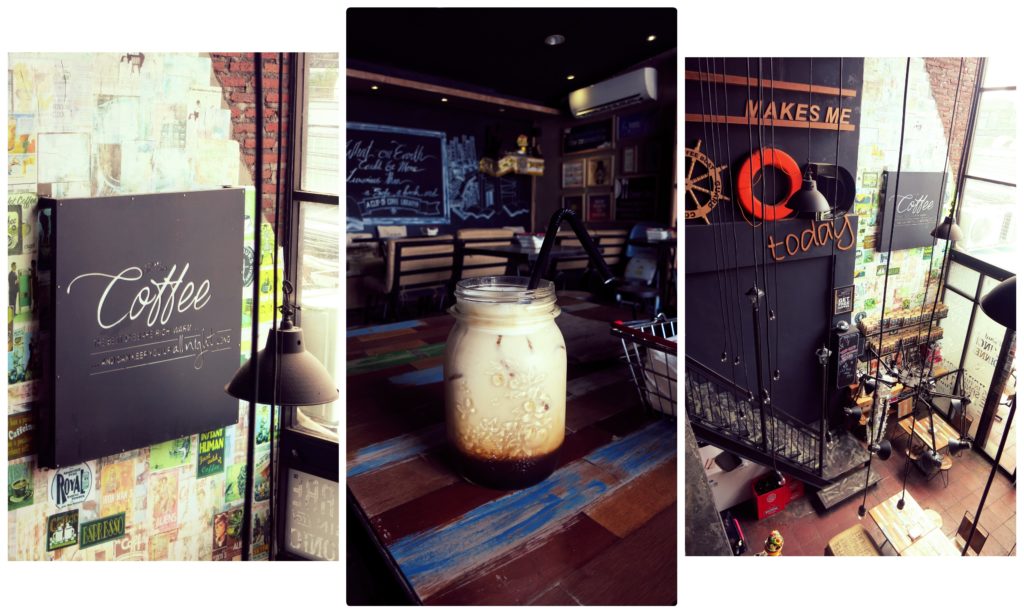 ---
WHAT IS THE BEST CAFÉ IN SEMINYAK TO…
…HAVE AN AFTERNOON TREAT
FAT TURTLE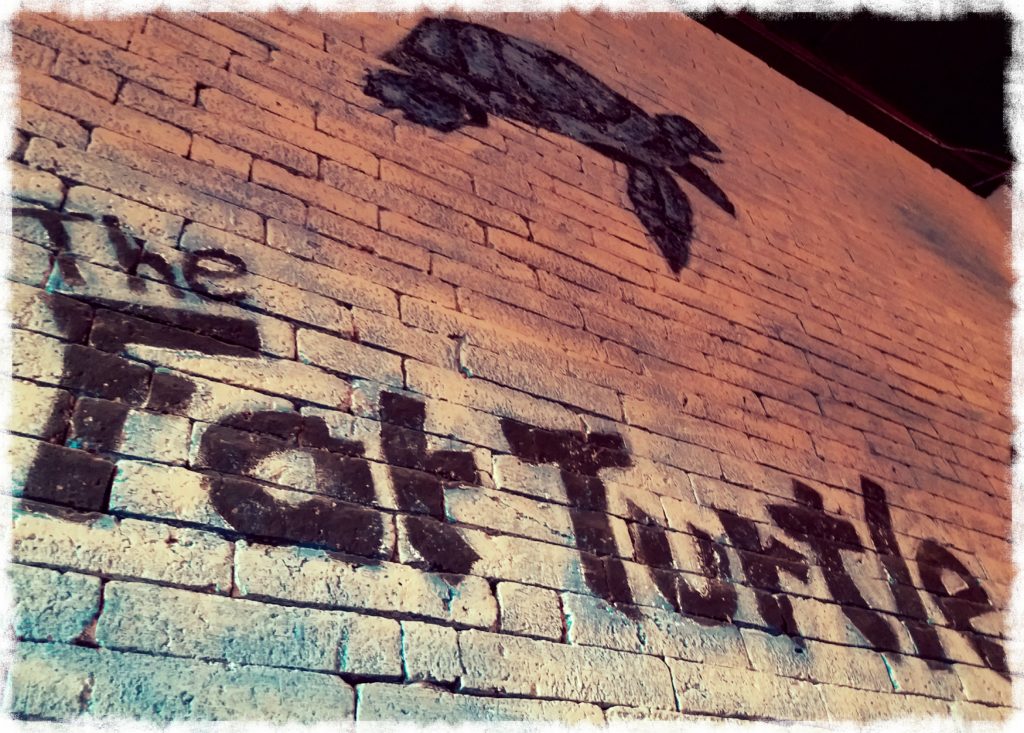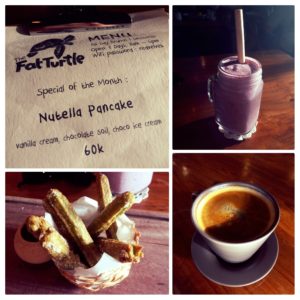 We stumbled across this little gem during our afternoon walk through town and thought we could stop for a quick coffee and maybe a little snack. It surely did not disappoint.
Staff is super friendly, prices very reasonable and their red velvet pancakes are to die for!!!! It's just heaven on your plate!!! Also try their green tea churros with salted caramel dip if you just fancy a small sugary bite.
We came back another day for lunch and tried the nasi goreng as well as the smashed avocado on toast with poached eggs – both super delicious! Such a great find!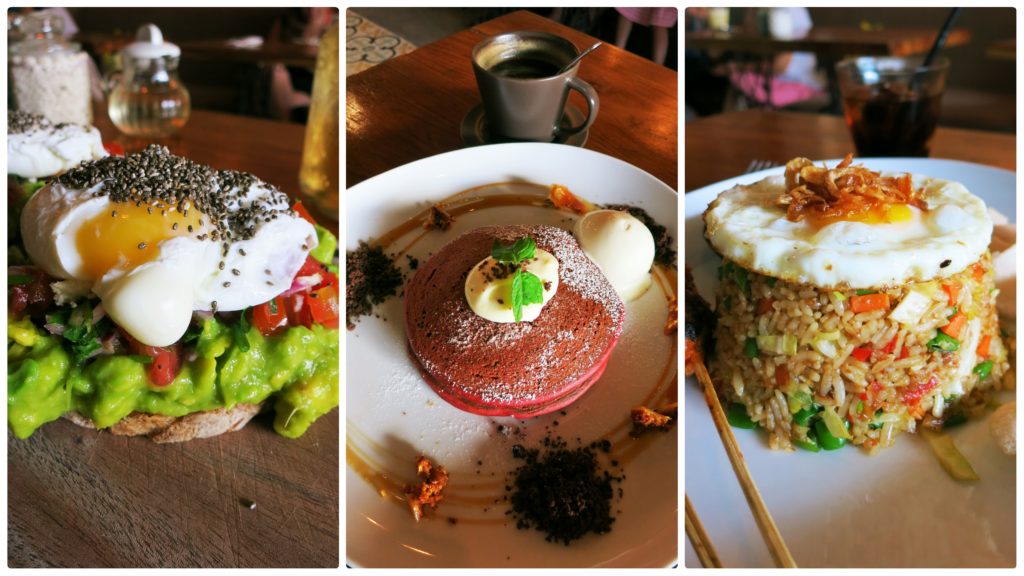 ---
WHAT IS THE BEST CAFÉ IN SEMINYAK TO…
…ENJOY A COCKTAIL AND WATCH THE BALI SUNSET
LA PLANCHA & JUICE PARK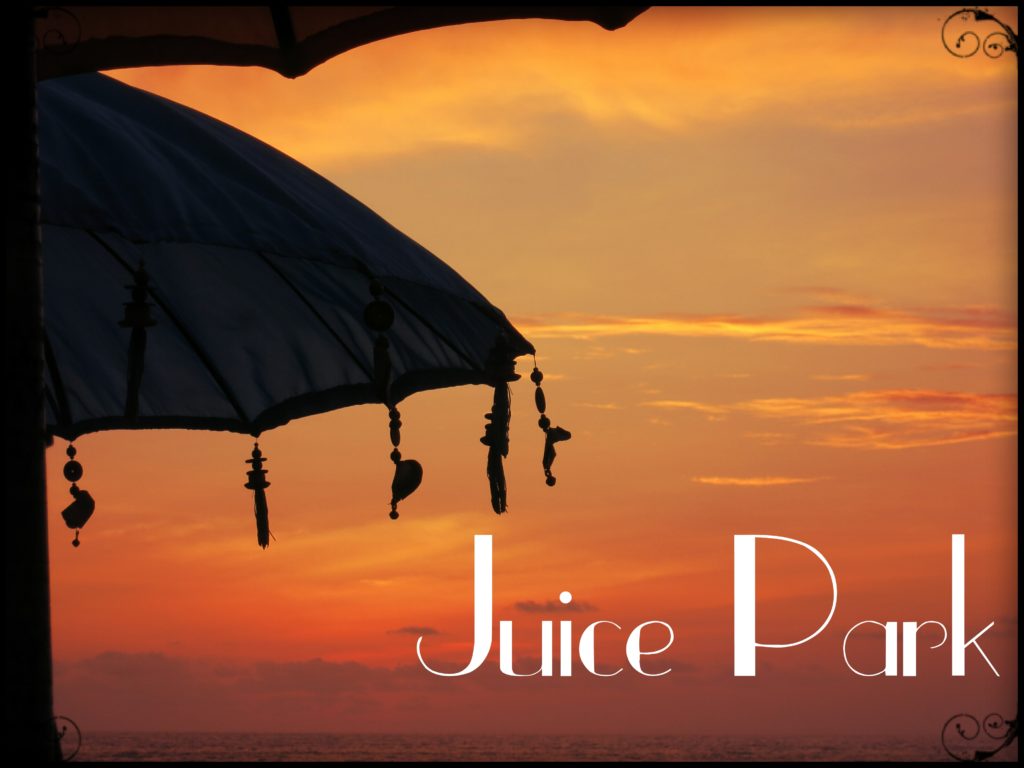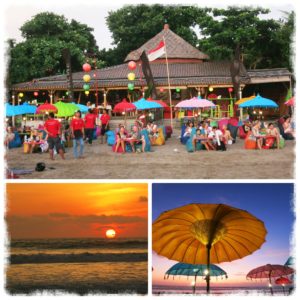 You probably have already seen the beautiful pictures of LA PLANCHA on Instagram and Pinterest. Perfect location for a sundowner right on the beach with great music and comfy beanbags to sink in and enjoy the picture-perfect Bali sunset.
However we found it being very crowded most of the time so we often just picked JUICE PARK which is just next to LA PLANCHA, same view & décor however less packed. Great drink selection – loved the cocktails!
Food was nothing special but tasty and affordable and the service & staff are great.
We also came here during the day to chill and have a drink before jumping back in the waves. This place has really nice and relaxing feel – we loved it!