Breakfast IN SYDNEY – The best spots recommended by a local
Get your breakfast groove on in Sydney – guest post
Everyone who's been following us, knows that we like our breakfast. In fact it's an addiction and no matter where we are we love to explore the local breakfast culture. Unfortunately we only had little time in Sydney which was not enough to really get our breakfast explorer mode on. But don't you worry! We teamed up with a local girl, Olivia, who has some great insider tips for you for the top breakfast spots in Sydney. Enjoy!
Grounds of Alexandria
The Grounds has become an institution in the last few years with some colourful characters helping them sustain their image. Head to the Grounds for wholesome feeds of caramelised french toast, freshly baked brioche or tasty jaffles. You will find yourself getting caught up at the fruit, flower and pastry stalls as you wander through. All of which adding to the country style atmosphere the Grounds are going for. This is topped off by the petting zoo of animals this little cafe looks after, including Kevin Bacon the pig.
Website: thegrounds.com.au
Runcible Spoon
Nestled in the back alleys of Camperdown this little gem is a local secret. With homemade roestis, fresh slaw and cheap juice this is a great place to come if you are on a budget. Grab the roesti plate with either bacon or avo, and a coffee and sit outside in the sun. With lots of puppies running around, and morning yoga next door you could easily loose track of time at this little slice of heaven. Runcible is great because it has stuck to its roots, never wavering on value for money, quality ingredients, and quick friendly service.
Website: runcible-spoon
Paramount Coffee Project
What a crazy culture this cafe breeds! Quickly becoming one of the hottest places to grab a cuppa before work, or stop in for Sunday brunch. Make sure to sit down and take it all in, there's no point rushing past Paramount Coffee Project. With lots happening, and a constantly evolving menu there's a hot chance that this week's favourite waffles will be old news next time you visit. The servers here have a pretty sharp idea of the best thing in store, so get a couple of recommendations, sit back and let your taste buds do the rest!
Website: paramountcoffeeproject.com.au
Store Espresso
The Store makes the list not only because of its delicious fresh food that they focus on being sustainable. They also win me over because I can choose to munch down on breaky either indoors or out on a picnic rug in the park. But, the icing on the cake is the space, surrounded by huge trees, eclectic design and year round animals frolicking. They update their menu regularly based on what's in season so anything on their is a good pick, but my long running favourite has to be the Breakfast Plate as it gives you a taste of everything. Who doesn't love a spot of jam on toast accompanied by eggs?
Website: www.storeespresso.com.au
Pablo & Rusty's
Don't mind a short wait, enjoy great breakfast and friendly service? Then go towards the glass doors, and grab a seat in the city coffee shop on everyone's lips, Pablo & Rusty's. With a modern, industrial layout contrasted with hearty fresh food P & R will make you completely forget that you're in the city centre. The heirloom tomato agrodolce is too good to not demolish, and the coffee, which is roasted onsite, is the perfect accompaniment.
Website: pabloandrustys.com.au
---
A guest post by Olivia Bourke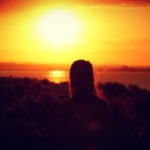 Olivia is a young traveller, exploring the world one coffee at a time. She's been all through South America, and Sri Lanka recently and is currently planning her next trip. As a Sydneysider she is pretty good at hunting down a good brunch. With a book in hand Olivia loves to scope out those cafes with the best atmosphere, or greatest views.
Check out her website Great Lost and Instagram!