How the adventure began…..
Howdy!
As we finally managed to get our blog up and running I guess it is time to get chatty! 🙂
Sooo we are already on the road since May 2016 after saying goodbye to our "old life" in London, where we met 6 years ago and were we have spent almost every day together ever since. There were of course good days and bad days, which is normal in every relationship no matter where, however most worryingly, life became a routine!
For one it was being stressed out every day because of work for the other it was the boring 9-5 job that didn't offer any challenges anymore. That made us rethink our life and challenged us to ask ourselves if this is what we really wanted.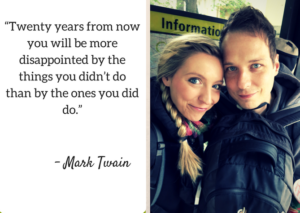 It wasn't! So we eventually made a decision to put an end to this and go…you guessed it: TRAVELING!!!!! 🙂
So we quit our jobs, sold what we could and packed everything that was left of our London life into 15 boxes and send them on their way to Germany with the selfish intention to be storing them neatly in the attic of my parents' home. Oh Boy were they happy when they saw the DHL truck stopping in front of their house unloading all those boxes…especially since it was not the first time that I had used this attic for storing my old stuff *guilty*
Is it just me that when it comes to throwing things away I always think that I can't do it because I most definitely will need it again – someday? But then again I never have looked in any of the boxes I left over the years at my parents place such as my 5 boxes of Ikea stuff from my first student flat when l left for my backpacking trip to South East Asia or the other 8 boxes of household treasures that I stored there when I moved to London…I probably could not even name 20 items from all those boxes combined.
Anyway, after spending some weeks back home to store ( 🙂 ), plan, pack and say our proper farewells to friends and family it was time to hit the road and our trip started with a one-way ticket to CUBA! What an experience, we couldn't have picked a better destination to kick start our trip around the world.
And over the weeks an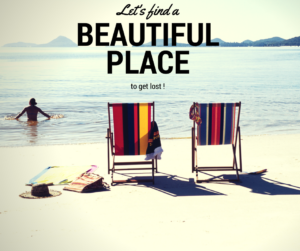 d months more countries followed. We were living la vida loca in Mexico, working on our tan while baking in the Floridian Sunshine, cruised around the Carribbean, took an epic one month road trip along the west coast of the USA, chilled in hammocks in Panama, body-boarded the day away in beautiful sunny O.C. California, ate too many dim sums in Hong Kong, went Island hopping in the Philippines and are currently enjoying the sweet life in Bali where we landed a week ago.
And this is just the BEGINNING! 🙂
We will of course be posting more details about our previous adventures in the coming weeks.
But for now let's just raise our coconuts (well we have coconuts, but you can of course join by raising one mentally) as I propose a toast: "to being brave and embarking on this adventure of our lifetime and for many, many more adventures to come!!!! – CHEERS"