VISITING AQUATOPIA WATERPARK ON HON THOM ISLAND
The brand-new Aquatopia Waterpark – A fun-filled day at Phu Quocs latest attraction
Although we just "quickly" wanted to check out the fancy new Sunworld Cable Car connecting Phu Quoc with Hon Thom Island (also known as Pineapple Island) we ended up spending waaaay more time on Hon Thom than we had planned due to the recent opening of the brand-spanking-new Aquatopia Waterpark!
This new attraction had just opened it's doors in December 2019 and at just 4 USD per entry ticket – introductionary offer – it was a deal we simply could not refuse! 😊
So here comes a little review about our experience of visiting Aquatopia as well as a few tips and recommendations for your visit. One thing is for sure – if you have the time and are a bit of a water/ adrenaline junkie – definitely head down South to Hon Thom – you won't regret it!!!
Getting to Aquatopia Water park from Duong Dong by public transport
Should you wonder about the cheapest way to get the South to Hon Thom Cable Car that will bring you to Aquatopia Water Park on Hon Thom Island we can recommend taking the public bus (the blue one, number 11) from Duong Dong.
There are official bus stops in Duong Dong (e.g. near the entrance to the nightmarket) but you can simply flag down the bus from the side of the road.
We were staying at the Stellar Hotel (just about where Long Beach starts) and simply crossed the road and waited there for the next number 11 bus. When we saw one we simply waved and it stopped. Easy-Peasy.
The buses supposedly run every twenty minutes, but don't count on it – it's Asia after all. 😉
A ticket costs  40,000 VND / one way (less than 2 USD) and the ride takes around an hour to get to the cable car station near An Thom (via the airport)
Shortly before getting to An Thom we had to change the bus, it was the same when getting back.
We also stopped at a local tour agency where they sold tickets for the cable car, water park and the buffet lunch (as well as combo tickets). It seems that also the bus driver of the 2nd bus heading to the Cable Car was selling tickets as well.
As the price for the tickets sold at the tour agency were exactly the same price as getting them at the cable car directly we bought our combo ticket for the water-park + cable car (400k) through them to avoid any waiting lines. However make sure you have enough cash as they wouldn't accept credit cards. If you only have a credit card on you then you can buy them at the ticket office at the cable car station. They have the same combo tickets there and plenty of ticket counters so the wait shouldn't be too bad.
Alternatively you can take a taxi to get you there however it'll be quite pricey – expect to pay around 300,000 – 400,000 VND one way.
Cable Car from Phu Quoc – Hon Thom Island (Aquatopia)
Once you arrive at the Hon Thom Cable Car station you'll be greeted by this beautifully designed station, a massive area that was looking like a movie set or theme park portraying the roman empire or something like that with water fountains, big gladiators statues and the whole shabang.
They are currently also building tons of what seems like apartment buildings here which were also designed like an old town in the Mediterranean with colourful houses facing the sea. It actually reminded us al lot of Porto (a gorgeous sea-side city in Portugal, a must-do should you ever be visiting Portugal!!!) but I think the general theme they were going for is an "Italian Village".
Inside the station (again, very roman-themed) you'll find several ticket booths as well as ticket machines to get your cable car or combo tickets.
At the time of writing (February 2020) a single ticket would have been 300,000 VND and in combination with the Aquatopia Water park the price was 400,000 VND. However as we had already bought our combo ticket on the bus earlier (same price) we could skip the ticket lines and go straight to the cable car.
There is also a restaurant, souvenir shop and toilet facilities at the cable car station as well as a viewing deck with great views of the newly constructed houses and the sea.
We were super lucky with our cable car as we got one aaaaaall for ourselves! Usually these things can accommodate up to 30 people. Lucky us! Right day, right time! 😊
The ride from Phu Quoc to Hon Thom Island takes around 15-20 minutes and you'll get some great views of An Thoi, the lush green islands and the colourful fishing boats. It was pretty spectacular!
Once you get close to Hon Thom island shortly before arriving you'll get some great views of Aquatopia waterpark to the right. It was then that we knew we were in for a real treat!!!! The colourful slides sourrounded by lush green forest and turqoise waters of the sea looked absolutely inviting and we couldn't wait to get wet!!
Welcome to Aquatopia Waterpark
When you get out of the cable car station on Hon Thom island keep to the right. It's a short 2-3 minute walk down to the entrance of Aquatopia Waterpark.
For all last-minute decision makers you can still buy your waterpark tickets here at the entrance however keep in mind that these will be a bit more expensive than buying them in combination with the cable car tickets. At the time of writing (February 2020) it was 150,000 VND/ adult (so 50,000 VND more expensive than the combo ticket). We however expect these prices to go waaaay up in the future. (But it's probaly still gonna be much cheaper than the big water parks in the US)
When entering the waterpark (simply scan your ticket) you get a yellow bracelet which you can use for the locker facilities. Unfortunately you can't use it to pay at restaurants but maybe they'll change that in the future so that you don't have to get your money or credit card every-time you want to get a drink or something to eat.
The first thing we did was walking around the waterpark and familiarizing ourselves with all the facilities and slides. It's a really beautifully designed park with tons of fun sculptures to take pictures with. It had a tropical / pirate / dangerous animals kinda theme which worked really well.
After we had seen the majority of the area and all the fun-looking slides we simply couldn't wait any longer to check them all out. So we quickly went back to the entrance where you find the changing rooms, shower facilities and lockers (We got a small locker which was completely enough to store our backpack and clothes).
Make sure to leave everything in your locker – hats, sunglasses, earrings, camera – before going on any slides as otherwise you won't be allowed on it. (You can however wear your sunglasses and hats on the lazy river). I forgot to take out my earrings so I had to go back down this big massive tower I had just climbed up with my raft to bring my earrings back to our locker….argh, luckily there weren't any queues.
THE SLIDES AND ATTRACTIONS AT AQUATOPIA WATER PARK
With over 20 great attractions, from slides to lazy rivers and lagoons there's hours of fun to be had for hours at Aquatopia!
Here comes a list of all the attractions you currently find at Aquatopia as well as a short intro about what to expect. We pretty much tested them all except the ones that unfortunately were still closed.
WATERPARK MAP – OVERVIEW OF AQUATOPIAS SLIDES AND ATTRACTIONS:
DETAILED WATER PARK MAP OF ATTRACTIONS AND SLIDES:
Please let us know in the comments below whether new attractions have been opened and how you liked them!
TYPE OF SLIDES AND RAFTS
In general, the majority of the slides at Aquatopia (5 slides in total) are designed for two-seater rafts which can be used by two or a single rider. Simply pick up your slide  before you climb up the tower.
There are also four slides designed for a four-seater raft, that can be used by two, three and four people at once. These will be going up automatically, so just climb up the tower and hop in.
On one slide – the race track – you'll be using a mat to speed downhill.
All the other slides are body slides (four in total) where you won't be using any rafts or mats. It's just you, your body and your swim wear (which hopefully you'll still be wearing when exiting!) These are probably the most rapid ones so losing something is definitely a possibility – so hold on tight my friends!!! 😊
DETAILED LIST OF ALL SLIDES AND ATTRACTIONS AT AQUATOPIA
1) Lost Lagoon:
A more laid-back attraction at Aquatopia is the "Lost Lagoon" – a massive Lazy-River-System that winds through the whole water park. So grab a floaty and take a relaxing cruise through Aquatopia. Perfect for a little time out from all the adrenaline and craziness of all the other slides.
We can also recommend taking this leisurely raft ride right at the beginning to familiarize yourself with the park and slides.
There are several entrance/exit points so just pick the nearest, grab a floaty and a life jacket if needed and off you go.
Note: At the moment it is still quite exposed to the sunshine but in the future – judging by the many palm trees and plants they've planted alongside – it'll be like riding on a river through the jungle with lots of shade to protect you from the sun.
2) Monkey Beach:
That is the Children's section at Aquatopia water park and pretty much looks like a massive playground based around water with lots of small slides, a climbing fort, a pool and the giant water pail. A real water wonderland for the little ones!!! Of course there are also several lifeguards on duty to watch out that the kids stay safe and sound.
3) 4) 5) 6) Family / children's rest and play area:
This part was still closed in February 2020, once it's open expect a fun area for the whole family with a few mini-slides and a pool for the really little ones to play at. It's also the place where you can rent cabanas at an additional charge. Nearby is a good burger restaurant (Sun Bun).
7) 8) 9) 10) Four different 2-seater-raft slides starting from ONE tower

7) Tropical Twister – GREEN: Here you slide down an indoor high-speed tunnel on your two-seater raft with lots of turns – the fastest one out of the 4 and one of Berit's favourites.
8) Caves of Waves – GREY: On a 2-seater raft you'll go down this indoor, grey slide. Expect lots of twists, turns and swirls with backwards sliding sections as your whole little raft spins around constantly. Huiiiiiiii………….not too crazy about that one, I must say! 😊 (but nothing compared to Medusa's Trap – Number 11)
9) Pearl Canyon – BEIGE: One of our favourite slides, definitely the best of the four in our opinion.It's a fun, smooth outdoor slide using a 2-seater raft, not too rapid and not too wild. Still, great fun! Perfect for the not soooo-adrenaline-junkies!
10) golden wave – YELLOW: The golden wave is a whirl of fun! 😊 On a 2-seater raft you'll start off by sliding down an indoor slide where you pick up speed (and where you'll get sprayed with water all over) before you shoot out into a giant yellow bowl where you'll spin and spin until you're finally spun back out into the catch pool! (with two people you usually go for around 4 rounds)It's not too wild – just the right amount of excitement.
11) & 12) Two different four-seater slides starting from one tower (the main attractions of Aquatopia)
11) Medusa's Trap – GREEN: A family raft slide with a 4-seater raft (but can be used as 2 seater-raft, just not alone!) with lots of twists and turns so that your raft is spinning and turning around quite a bit.If you are unlucky (like me) you'll be riding backwards the whole time while getting water punches constantly – definitely not my favourite slide! 😊 (Although Martin had great fun – easy to say as he wasn't riding backwards while getting completely soaked at every turn)
12) Poseidon's revenge – YELLOW: Probably the parks biggest attractions – the giant yellow whirl can already be seen from the cable car when arriving to Hon Thom island.Therefore expect to wait the longest here. Although the park wasn't crowded at all when we were there, there was always quite a queue at Poseidon's revenge.On a 4-seater slide (which again, can be used for two or three people, jut not by one alone) you speed down into this massive yellow whirl where your raft will constantly turn around before splashing into the catch pool.It's one wild ride, that's for sure. However, we actually preferred other slides at Aquatopia to this one.
13) Flow Rider:
That is a surf wave, however it was not yet open in February 2020.
14) Paradise Bay:
Paradise Bay is Aquatopia's artificial lagoon and chill out area– the perfect place to soak up the sun on a lounge chair, get some rest between riding all the slides and laze in the lagoon-style pool.There are also floaties available and sometimes the tranquil lagoon becomes a vibrant wave pool.
15) Snake Fight – two slides starting from one tower:
No matter which of the two slides you choose, yellow or grey, it all starts with climbing into a little closed chamber and a clock ticking 3,2,1 and CLICK – off you go. 😊
The yellow one is an indoor slide with lots of twists and turns. It's actually much faster than you'd think by just looking at it from below.
Beware, you get lots and loooots of water in your face and nose and…well everywhere! Martin felt slightly disorientated when exiting.
The grey one goes pretty much straight downhill, once the timer hits zero. Free-fall style, super rapidly.
These two slides are probably the fastest in the whole water park.
16) Sea Dragon:
An Indoor-outdoor slide where you'll slide on a 2-seater raft downhill and uphill (with the help of water jets) until you exit into the catch pool.It looks like an easy-peasy slide from the distance but oh dear, it goes soooo rapidly up and down – I think I screamed the whole time! 😊
17) Octopus:
Octopus is Aquatopia's giant race track – a high-speed competitive mat ride!
On 8 slides you can see who is the fastest down the track so it's the most fun when doing it together with friends or family. Simply grab your mat, hold on to the handles and off you go for an adrenaline-packed race down a steep hill, head first.
The first part of the slide is indoors with a big twist to build up speed and then you rush out to the open where it goes straight downhill. One of the biggest thrill slides in the park. Definitely Martin's favourite slide – the little speed junkie! 😊
18) – 19) two different 4-seater slides starting from ONE tower
18) Taipan: ( 4-seater open slide with a ramp) – still closed in February 2020 but about to open soon. Water was already runing.
19) Anaconda: (2-seater open slide) –  still closed in February 2020, but about to open soon. Water was already running.
20) + 21) two body slides starting from ONE tower
20) King and Queen Cobra – GREY: Closed, lots twists
21) Python Plunge – GREEN: Goes pretty much straight down, first part starts harmless, closed section, followed by a sudden drop – open slide.
Food Options at Aquatopia Water Park
There are various restaurants at Aquatopia (mainly fast-food style) as well as an ice-cream and juice parlour.
Here is a list:
Sun Buns (Burgers, hot dogs, drinks and dessert)
Golden Bean (Coffee, cakes & pastries)
Slice of Paradise (Pizza)
Jungle Juice (Smoothies and fresh juices, 55k )
Sunny Bros (Ice cream and milkshakes)
Note that usually, combo specials are available.
We got the burger + fries + drink combo at Sun Buns for 168,000 VND. They also serve a great cheesecake for 50,000 VND.
The Pizza place had a similar deal with a Pizza + Drink combo for 210,000 VND.
Juices were around 55,000 VND.
RETURN JOURNEY FROM AQUATOPIA TO DUONG DONG
The Water Park closes at around 5pm however if you plan on travelling back by public transport (the blue Bus line 11) from the cable car station at An Thoi make sure to leave the park at around 4pm the latest, as there might be queues at the cable car and the ride back takes also roughly 20 minutes again.
The views on our way back from the cable car cabin were just as stunning as on our way to Hon Thom :
We got back to An Thoi Cable Car station at around 4:45 pm. LUCKILY! Because the bus was around 10 minutes early and didn't wait until 5pm (the scheduled time).
However there is another (last) public bus service at around 5:20pm so we assume the driver thought that any other remaining guests could simply take this bus then.
The price was the same : 40,000 VND / person
Should you miss the last bus your only option is taking a taxi. There are plenty of taxis waiting at the cable car station – expect to pay around 300,000 VND – 400,000VND for your journey back to Duong Dong.
SUMMARY
Aquatopia is an amazing world-class water park with a great choice of different slides and attraction and at around 4-5 USD (introductionary offer) it's an absolute bargain. Hell, even if it was twice or three times that price it'll still be totally worth it. We honestly had one of the best days here and can't wait to be back!!!!
As a small reminder the following links are affiliate links as well, which means that if you book a stay through these links, we'll get a small commission. Don't worry–the price is still the same for you.
Where to stay on Phu Quock?
During our stay on Phu Quoc we chose Stellar Hotel* two times as our base of operation. Reasons being it's huge window front in the Deluxe Double Room with Sea View which let a lot of sun light in as well as having a big desk in the rooms and it's vicinity to the beach (3min on foot) and the night marked (10min on foot). It's a fairly new build hotel with all the appliances one would need and a decent breakfast is also available.
– Quick Guide –
Getting there/back:
From Duong Dong you can take the blue public bus (line 11). Tickets cost 40k VND pP (one-way).
Taxis from/to Duong Dong will cost around 300-400k VND (one-way).
Prices:
300k VND Cable Car (return ride)
150k VND Entrance Waterpark
Available combo tickets:
Cable-Car + water-park:
400k VND
Cable-Car + buffet voucher:
500k VND
Cable-Car + water-park + buffet voucher:
600k VND
Additional costs:
30k VND Locker rental (small)
Approx. 400k VND for food and drinks for 2 people (if you don't take the voucher)
Opening Hours Water Park:
Monday – Thursday
10:00 – 17:00
Friday – Sunday
10:00 – 18:00
Guest Facilities:
Lockers
Smoking Area
Toilets
Changing Rooms
Showers
Cabana Rental
Lost & Found + Information desk
Gift Shop
Medical Centre
WHAT TO BRING:
Sunscreen
Towels (otherwise you can rent them for 50k VND on the spot)
Cash and credit card
Swim wear, wet suit and googles if required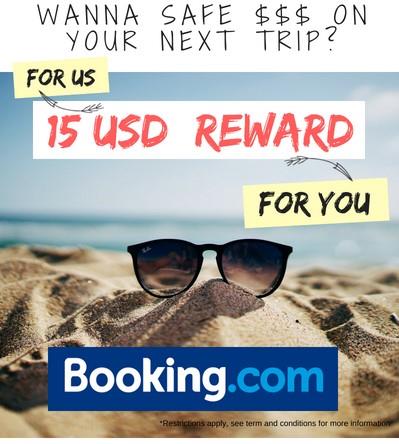 Where to stay on Phu Quock island
We stayed at the Stellar Hotel* in almost central Duong Dong which makes it the perfect starting point for adventures around the island.
* = Affiliate links.