ATTENTION! NEW SERIES COMING UP:
FROM PENCIL PUSHER TO DIGITAL NOMAD –
How to travel the world and earn money online
If you read already a bit about us than you know that we left our 9-5 jobs in London behind, sold everything we had and left for a trip around the world to taste a "new kind of life". If you want to read more about how our adventure began have a look here. 🙂
Six months in and we are not ready to go back to the life we had…NOT AT ALL!
In fact we don't think we will EVER be ready to go back to our old lives. We got addicted to travelling and our new found freedom. The rumour is true, once you get bitten by the travel bug, you are infected. And there is no pill to cure you from itchy feet and wanderlust. So after having agreed NOT to return to our old lives only one question remained: How could we continue living the dream without earning anymore money from our 9-5 jobs?
Was it time to wake up and face reality or could we in fact find a way to make our dream come true????
During our travels we met a lot of interesting people who inspired us that it is indeed possible to live this freedom lifestyle while working remotely. Those digital nomads followed their dreams and passions and are now running successful online businesses without sacrificing their freedom.
They go for a surf in the morning before sitting down at their desk overlooking the ocean. They sleep in before heading to their favourite coffee shop in their city of choice and work from their laptops while sipping a nice latte and they are flexible to take days off to go on a trip or visit friends and family by planning their workload smartly.
So let's get real people, those digital nomads are not lazy non-stop travellers, who sleep all day, party all night and get drunk whenever possible. The world doesn't work that way. They've worked hard to make their dreams a reality and they kick ass in what they do.
The world has not changed, work equals money, it's as simple as that. However what has changed is that in today's digital age there are tons of possibilities to find work online and generate passive income, giving you the flexibility to be basically ANYWHERE in the world as long as there is a good and reliable WI-FI connection. But where do you start?
The flexibility to make your own rules, to be able to pack up your bags whenever you feel like it and to be able to take your whole office – a laptop – with you wherever you go sounded AMAZING but also too good to be true. But many people had done it already, so why can't we? We have a laptop. We have ideas. We've done our homework by doing a lot of research on ways to earn money online. So if we make the effort, stay focused, work hard and follow our dreams – Can it really, REALLY work??
LET'S GO AND FIND OUT 🙂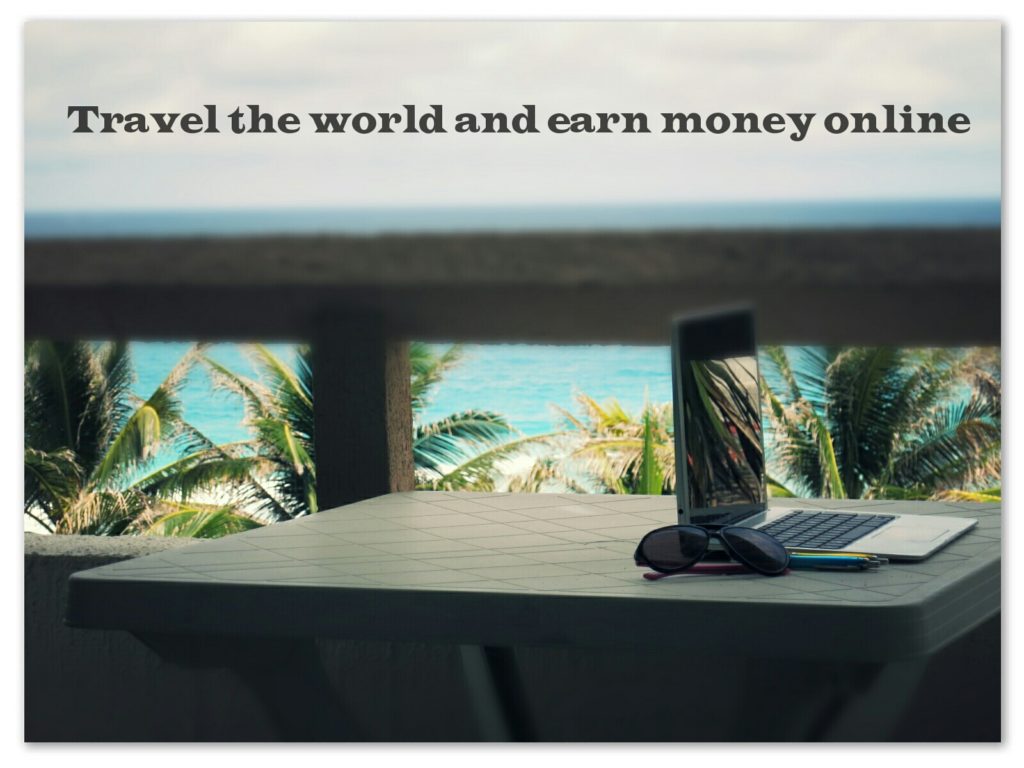 We've done a lot of research in the past months on generating passive income and making money online and decided it was about time to put the things we learned to the test. What works? What doesn't?
We will take you with us on this experiment and we will publish at the end of each month a report about what we've done in that month that will help us move towards our dream of a freedom lifestyle. We will share the challenges we faced, things we've learned as well as the little wins we celebrated along the way (hopefully there will be tons and tons 🙂 ).
We will identify which opportunities there are for today's digital nomads, how you can start making money online and earn passive income and we will share of course what worked and what didn't in getting us closer to our freedom lifestyle.
Sooo in our first report we will be sharing some insights about the following topics that kept us busy the last 2 months:
Well, we are super excited, hopeful and a bit scared about what lays ahead. Join us on this (hopefully) "life-changing" journey.
HUNGRY FOR MORE?? 🙂 Continue to our 2nd report "FROM PENCIL PUSHER TO DIGITAL NOMAD-PART TWO" and don't forget to sign up for our Newsletter if you want to get our monthly updates straight to your inbox.