FROM PENCIL PUSHER TO DIGITAL NOMAD –
How to travel the world and earn money online – Part Two
Welcome back to our series "FROM OUR 9-5 OFFICE JOB TO A FREEDOM LIFESTLYE".
If you haven't checked out our first intro post for this blog series than just click here.
This is the second post and today we'll be sharing what online projects we have worked on exactly in the past 2 months that will hopefully bring us a step closer to our freedom lifestyle. 🙂
Starting in January we will publish monthly financial reports on what has happened, whether we started earning any money as well as whether we met our targets we have set ourselves for that specific month. It's gonna be exciting!
In this posts we want to give you a bit of background info on the projects we worked on so far as a little intro to our future posts on how to become a successful digital nomad:
STOCK PHOTOGRAPHY
What is stock photography and how can I earn money with my travel photos
TRAVEL BLOG
The basics on how to set up a travel blog website and how it can generate income
YOUTUBE VIDEOS
A beginner's guide to creating videos to upload on your own YouTube Channel
We've started working on those 3 projects first as these were closely related to our travels, meaning we had enough material, photos as well as travel related content, that justified spending more time on researching about how to start selling your travel photos through stock photography as well as on how to set up and run a travel blog.
We also thought having videos of our travel adventures to support our travel blog would be a great idea which is why we had a closer look on how to create short video clips which we could eventually upload on our own YouTube channel
1. Stock photography – earn money from your travel shots
Have a look at our detailed intro blog post on why I started looking into stock photography as a way to earn money from our travel shots.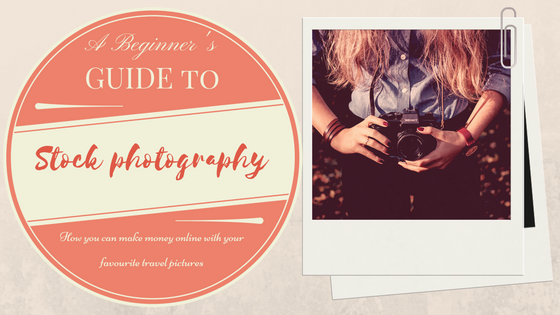 I learned in my first two month since I signed up with 3 platforms and started uploading pictures that it takes much more than just a decent shot to make your first sale (or even getting your picture approved!). Obviously you need to be a good photographer with an eye for detail as there are already hundreds of great (travel) shots up for sale online. So make sure you come up with something fresh that stands out from all the others.
You will also need a lot of patience and invest a lot of time to upload and tag your pictures accordingly. Keep in mind that selection is very tough and based on various factors so half of the photos you uploaded and tagged might get rejected again.
Also you need to consider that you will need to do the whole uploading, categorizing and tagging process for each picture and each platform which basically tripled the workload in my case as I had signed up for 3 different platforms. It turns out however that it's good to go with more than one platform as I experienced that more than often one platform would reject a specific picture whereas the other one would happily approve it. But I also learned that 3 platforms is more than enough for the beginning to keep you busy.
I'm really excited about this project and I haven't given up hope yet that this work eventually pays off.
NEXT STEPS & TARGETS:
Obviously, the next steps are all about uploading A LOT of photos that hopefully will get approved.
I will set myself monthly targets of how many pictures I intend to upload. For the month of January I will upload: 30 photos to Fotolia / 123RF and iStock. Fingers crossed that our internet connection in Thailand will cooperate with me on that challenge! 🙂

Considering that I'll only have a super small portfolio I don't expect much income from stock photography in January but hope I'll be making at least around 5$.
2. Travel Blog – the various ways to monetize your travel blog
There are various ways to monetize your (travel) blog and if done properly it will not only pay for your Blog spending's but also generate enough money to keep traveling. (At least we heard so)
We initially started the blog to keep our family and friends back home up to date on our adventures however the more I followed other travel blogs the more it became clear to me that a blog could actually be your business generating enough money to fund your travels! But it usually involves a lot of work, creativity, skills and most of all patience. Nothing happens overnight.
However again, if there was a chance to earn at least some $$$ to cover for a meal and maybe a room from time to time then we had to check it out!!
We never had a blog before nor experience with websites but reading a lot of guides on how to start a blog as well as watching a lot of tutorials online we managed to get our blog up and running in just a few days. Seriously if WE can do it, YOU can as well! 🙂 Click here to read more about how to set up your first travel blog in 5 easy to follow steps!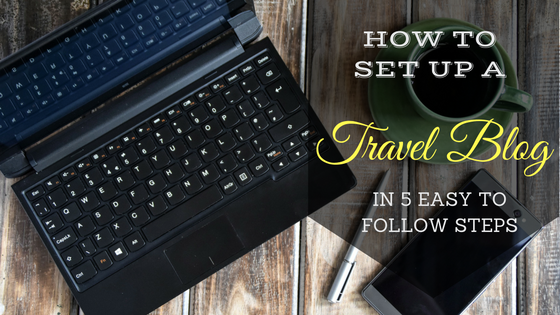 As mentioned already there seem to be various ways to monetize your blog. Here are just a few examples:
Affiliate marketing
placing advertisements on your blog in the form of banners or Google AdSense
Sponsored posts where you'll basically be promoting a certain product on your blog as part of a blog post
writing paid articles for other websites and blogs
As you can imagine most of these require you to have a lot of readers and subscribers already so in the beginning it's all about writing good quality content for your blog, setting up your social media accounts, manage them properly and driving a lot of traffic to your site.
NEXT STEPS & TARGETS:
To get more content on our blog we aim to create at least 3-4 new blog posts per week. When it comes to managing our social media platforms we will spend at least 30 minutes each day on Instagram, 20 min on Twitter and 10 min on Facebook sharing blog content and engaging with our fans and followers.
Check out or social media channels and let us know what you think:
Social Media has become such a powerful tool in the last years and can help you immensely to increase visitors to your blog.
We will also start looking more into affiliate programs and sign up for at least 2 programs that we feel fit to us and our blog. It's so important to stay authentic and not spam your readers with ads everywhere so we will need to check what works best but avoid all banner advertisement in the beginning so that our blog doesn't look tacky.
3. Youtube videos – how to start creating your first videos
As mentioned before we thought our travel blog would benefit greatly from having some videos to go with our content as most people just loooove watching videos rather than reading long blog posts so of course we want to give the people what they want, right?
Again we have written a separate blog post on how to start creating awesome little video clips which we uploaded on our YouTube Channel. There is a lot to consider and to learn before you are even close to uploading your first video.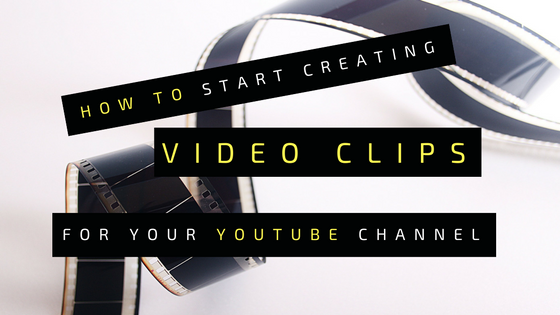 It took us quiet a while to research everything that we needed to know as well as to go out there, produce the shots, cut and edit the shots, find the right music and put it up online on our own YouTube Channel. We would love if you could check out our two short videos (Links below) and subscribe to our channel if you like to see more:
NEXT STEPS & TARGETS:
Of course our main goal is to become a bit faster with producing these little video clips (at the moment it still takes us almost a day to have a whole 1-2 minute clip up and running 🙂 ) and to create at least 2 videos per month. Eventually we want to get to the level to produce longer and more informative VLOGS of our travel adventures but need to nail the basics first before we can move on to that.
Stay tuned for our January report on updates!!!!!