FROM PENCIL PUSHER TO DIGITAL NOMAD
The first month of the year is already passé (did you also feel that it just rushed by?) So it is time for our first official blog update and income report. WHOOP-WHOPP! 🙂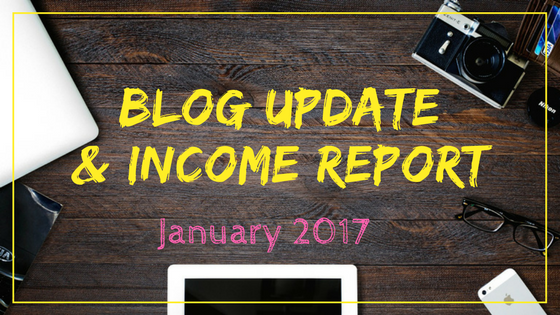 We have only launched our blog 3 month ago so this is still super early days and there is not much to tell you when it comes to actually making money from our blog – YET 🙂 Believe us, we WISH we could tell you that 3 month in we are earning 4-digit figures spending it on luxurious hotels and cocktails. But guess what, it's not that easy (surprise surprise) and starting and most of all growing your blog in times like these requires A LOT of work, sweat and most of all passion.
So why do these income reports at all?
Well, we thought that it might be useful for others to see if and how a small blog in the travel niche (which is filled with hundreds of amazing blogs already) can start generating money. Is it still possible to become a successful travel blogger and what needs to be done to get there?
So we would like you to join us on our blogger journey to learn how to grow our travel blog step by step and the ways you can monetize your blog – even with only 200 readers a month!
Are you keen on launching your own first travel blog and keep us some company? Awesome!! We've put together a little guide on how to set up your first blog in 5 easy to follow steps which will guide you through the tech side of setting up your blog and the process of getting your blog website up and running in no time! 🙂
Okay but now let's talk MONEY! 🙂 After all that's what you are here for, right?? So have we already earned anything in our 3rd month blogging?? What do you think??
Keep reading and you'll find out!
In our last intro report from the series PENCIL PUSHER TO DIGITAL NOMAD – PART TWO we have told you already about the areas we wanted to focus on in January:
1. Creating more Blog Content:
In January we published one post per week which is definitely not as much as we hoped. I think we were aiming for 4 posts per week – how naive! 🙂

However we did create some pretty long posts including a ton of information and pictures so it took much longer than we thought. But to be fair, we rather want to have a few super awesome posts than a lot of totally boring ones, right?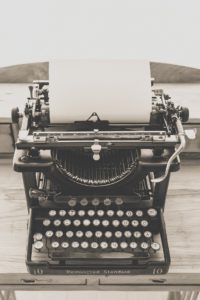 Moving forward we will aim to publish a few smaller posts as well – especially in the personal category talking more about us and our nomad life than only about things to see and do in the area we're at.
We are sure there are a lot of couples out there thinking about a trip around the world together but are not too sure about how it all works and whether you can actually survive as a couple when being together ALL THE TIME.

So these will be some fun topics to discuss – giving some advice and insight on what to do to NOT kill each when you are basically clued together 24/7 :-).
Therefore we have re-arranged our menu bar including a NOMAD LIFE tab which we'll plan to fill with personal stories from the road and our relationship, some more reviews and step-by-step guides on how to make all of THIS happen.
Of course this is also to place to check for all our future monthly bog updates and income reports. 🙂 Or you can just sign up for our Newsletter to get these straight to your inbox!
We have also created a new tab for BLOG HELP which is for all technical questions (after all one of us it a PC guru so why not help others with all these technical blog related questions? ) as well as some tips on how to design, promote and push your blog to the next level. So stay tuned, we got some great stuff coming your way 🙂
Next steps & targets:
So when talking about creating content we need to speed thing up a little so February will be a BUSY month. Moving forward we hope we can publish at least 2 posts per week, one about a personal story and one about the place/destination where we are. From reviews to itinerary ideas to guides on the best places to eat! (After all we are not called HUNGRY backpack for no reason! 🙂 )
2. Be active on Social Media
As a social media junkie myself I know about the importance of using social media to push your blog and take this "task" super seriously. No need to create kick-ass content if you don't have any readers and followers who're actually listening to you, right?
So I understand that I better brush up my social media skills and get active on the major platforms for Bloggers such as Facebook, Instagram, Twitter and Pinterest as it is no longer a choice, it's a MUST-DO if you want to succeed!
We currently have the following SM channels set up (and our followers as of 31st January 2017):
Of all these social media platforms my main focus was Instagram this month and I spend a lot of time here engaging with our friends and followers, editing pictures and make a post at least every two days with a pretty picture of our adventures. As I love IG so much this doesn't feel like hard work however it's eating up a lot of time from your day, that's for sure. So I gotta work a bit on my time management here! 🙂
The effort however paid off and we increased our followers by almost 500 people doubling of what we had at the beginning of the month. Considering that this is all organic increase I'm super thrilled about this but even more about the great new people we found on IG who inspire us every day! It has really become a place to connect with likeminded folks rather than just promoting our blog.
Next steps and targets:
For February we will of course continue pushing IG but also build some followers on Pinterest as well as this can be a huge traffic booster for your blog numbers if done right. So I will teach myself some more Pinterest skills to rock this platform in the coming months – fingers crossed!

3. Selling our travel shots via Stock Photography
If you are new to stock photography then here is a bit of background info on how to earn some money with your travel shots through stock photography.
Unfortunately I was not able to upload as many pictures as I hoped as: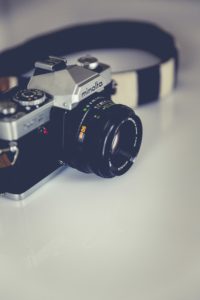 You need to have a good internet connection with a good upload (which is always a bit of an issue when moving around a lot)
It takes some time to actually go through all the photos you took and select the ones you like (if you are like me you could easily take hundreds of pictures in one day 🙂 )
You will need to check whether the pictures you like are also within the guidelines of the platform (e.g. resolution & size, model contracts in place? Etc.)
You need to edit them as well as researching suitable tags and keywords so that potential buyers will find your photos in this massive picture database
You will need to submit them for review. Submitting doesn't take that long however WAITING FOR APPROVAL does – at least for some platforms. So you easily spend roughly 10 – 15 minutes on each picture, probably much longer.
Here is an update on the 3 platforms I use:
Fotolia
I currently have a portfolio of 21 pictures for sale online – It could have been twice as many however they are super strict when selecting whether your photos gets approved or not.
On the plus side however they are super quick with reviewing your pictures you uploaded for review and let you know within a few days whether they got accepted or not.
They also let you know if you made a sale! iStock and 123RF don't do that so you will need to login and check yourself which is a bit annoying.
$$: 5 photos / potential earnings: 2.08 USD
iStock
I currently have 34 pictures online. As you see they are much more generous excepting pictures than Fotolia however it takes a while until they have reviewed your submitted photos.
Note, they are currently undergoing some changes and therefore it's not possible to upload any pictures at the moment, but they promised that it will all be running again between February 1st and 3rd. Also we can pull any stats, so we'll include those in our next report.
123RF
Currently I have 22 pictures online with 123RF however more than 10 are still pending for review. In general, it does take a long time until your approved pictures are up for sale but they are also much more generous with accepting pictures in the first place. Also earnings so far seem to be better than with Fotolia. With the sale of 3 pictures I made more than with the sale of 5 with Fotolia.
$$: 3 photos / earnings: 2.67 USD
You see, all three have their advantages and disadvantages so it's good to work with more than one platform in the beginning (but not more than 3 or 4 as it takes SOOO long)
You can decide after a year or so whether to continue with a specific one or whether it's not worth the hassle anymore.
TOTAL PAYOUTS: 0,00 $
I know – what a bummer! 🙁 However as I'm still months away from reaching the minimum earning limits for each of these platforms to actually see this money in my bank account I technically still haven't earned a cent with stock photography. BUT – we are getting there 🙂 .
Next Steps and Targets:
In February I will select more pictures and upload them for review for all 3 platforms. A portfolio of 22 pictures is just a joke when you want to get serious about it. So hopefully I can get another 10 shots with each approved and up for sale this month.
4. Creating YouTube Videos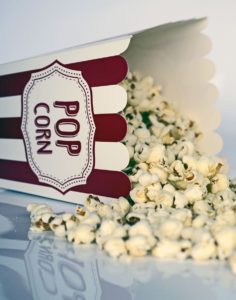 We had the aim to upload two new videos on our YouTube Channel for Hungry Backpack and for once – WE DID IT!!!
Both are short videos of our scooter adventures here in beautiful Chiang Mai, Thailand. Although they are no longer than 3mins it still took some hours to get them done as we use a lot of mini-clips. It takes time to review all the material you have, cut and edit it, select the right music and make it all work together. But it's fun and we enjoy making these videos a lot.
Scooter Trip to Doi Suthep Temple
Scooter Tour to Doi Suthep temple from Chiang Mai, Thailand
Scooter Trip to Mon Cham and Mae Sa Waterfalls
Scooter Tour from Chiang Mai to Mon Cham and Mae Sa Waterfalls
Do you like them?
If you want to learn more about how to start creating videos for your YouTube channel than have a look here.
Next steps and targets:
Also in February we want to create and upload 2-3 videos again and slowly increase the subsribers to our channel.
5. Learn more about and start with Affiliate Marketing
We read a lot of useful articles and blog post about affiliate marketing as a way to monetize your blog. Well obviously, it always comes down to traffic and how many people read your blog which is why social media marketing as well as posting good quality content is so important as just discussed. But even when your blog is small with just a handful of readers it's still worth to look into affiliate marketing.
We decided to sign up with two companies, Amazon & eHost.
Amazon Affiliate Programme
Amazon is the perfect company to start your journey with affiliate marketing and ideal for all travel blog as you can create a lot of great content surrounding travel products. Just think about post such as your packing list, your tools and gear, clothes and tech equipment which you can recommend and so on – and chances are good that a lot of these products can be found on Amazon.
So if you write anyway about a product you use and like why not link it to the place where people can actually buy it if they want? I'm sure none of your readers would mind. In fact, most appreciate the link as it saves them time to look it up themselves if are interested in getting more information about that specific product. We've only done one post with affiliate links so far which is our guide on "what tech to pack for a trip around the world". Here we basically list aaaaall our tech gear that we carry around the world with us to run our travel blog effectively 🙂
Although it is really easy to set up an affiliate account with Amazon and create links to the products you want to link, it's a bit tricky if you have readers that are spread across various countries.
There is not just ONE Amazon affiliate programme but rather one for every country. If you only have readers in the US than you just need to sign up with the US AMAZON AFFILIATE PROGRAMME and you're done. Piece of cake! It get's however much more complicated when your readers are spread across the globe as you never know whether to link your products to the US website, the UK or even the German Amazon site as it's the case for us.
So we'll need to monitor closely from where the majority of our readers are coming from, especially if the blog is growing further and go with the one that makes most sense or create specific posts for specific markets.
If you have a solution to this, let us know!
eHost Affiliate Programme
The second company we signed up with is the hosting company eHost. That was an easy decision as we are super happy with them as our hosting provider and can definitely recommend using eHost to everyone who is looking for a good hosting service.
We also started publishing some "HOW TO" tech guides to start your travel blog successfully such as "How to set up your travel blog in 5 easy to follow steps" and "How to proceed when having a domain registered with a different provider than your hosting package." In both articles we link to the eHost services based on the good experience we had with them ourselves.
But what about money? Did we earn anything with these two affiliate programmes??
$$: YES AND NO! 🙂 we managed to get associated with a few sales on Amazon as well as one subscription for eHost through our affiliate links – BOO-YA!
TOTAL PAYOUTS: 0.00$
Total payouts this month are however ZERO! 🙁 Similar as with stock photography you will need to exceed a minimum earning limit to claim your first affiliate paycheck. For Amazon that is 25 USD and for eHost you'll need to make 3 sales. So again, patience is key, we'll get there eventually! 🙂
Next steps & targets:
We will create more informative content including links to products we love on Amazon and hopefully by this will increase the traffic to these sites. 🙂
So this is it, our income report for this month and our first income report at all. What an exciting 4 weeks it has been and despite the fact that we didn't manage to earn any income this time we're really looking forward to February and our next shot at it. So stay tuned for more at the end of this month.
If you have any questions regarding this topic, just drop us a message in the comment section below. We're always happy to help. 🙂