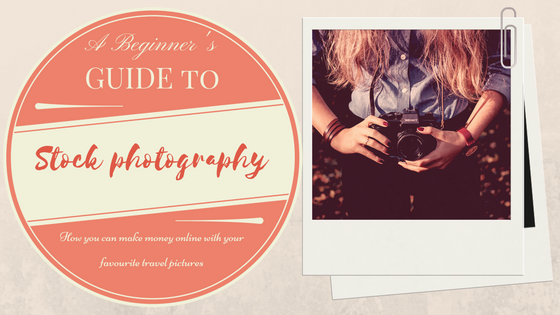 How I started using stock photography to sell my travel shots online
I think I first heard about stock photography from another digital nomad who mentioned stock photography as good way to fund your travels.
The concept of stock photography is easy, you can basically sign up for free with one or several stock photography platforms, upload your best pictures and once they get approved by the platform they will be up for sale to basically anyone who is looking for stock images online on that specific platform. (Note: you don't sell the actual picture, you just sell the right to use that picture meaning you could technically sell a good photo hundreds of times)
It all sounds straight forward but word of warning though – it's not a way to get rich fast, we are talking on average making a few cents to maximum a few dollars on one picture you sell so in order to earn a nice sum of money through stock photography you'll need to sell A LOT which also means you'll need upload A LOT of pictures to your profile which can take some time. General rule: the more photos you'll have the better.
When it comes to potential buyers for your awesome travel shots this could be anyone from tour operators working on their next brochure, other travel bloggers missing a good picture that goes with their content, or any other business or person in the travel or travel related industry looking for nice images that help them sell their product or services.
For my part I've always had a huge passion for photography and always loved taking pictures wherever we went. I guess in another life I would have pursued becoming a professional photographer (like a travel photographer for a super cool magazine or online publication – always great to have a job that justifies traveling the world and even pays you to do it 🙂 )
But in this life I simply did not have the patience to really familiarize myself with all the technical stuff and fancy equipment to become a real pro. I just love using a good camera that is easy to handle, fits in every bag and has some useful settings that help make my photos shine. 🙂
On our travels we have 3 cameras with us, a Nikon D5500 DSLR for the high quality pictures (mainly for scenic landscape shots, macro-photography and portraits, a small Sony DSCWX500 compact camera for the quick snap shot, food pics and of course the occasional selfie which I can easily take with me wherever we go and last by not least we have a Go Pro for all our underwater & action shots.
Unfortunately, just an older version as our funds at this time are very limited. Hopefully we'll be able to afford a better version next year. For example the current model GoPro Hero 5.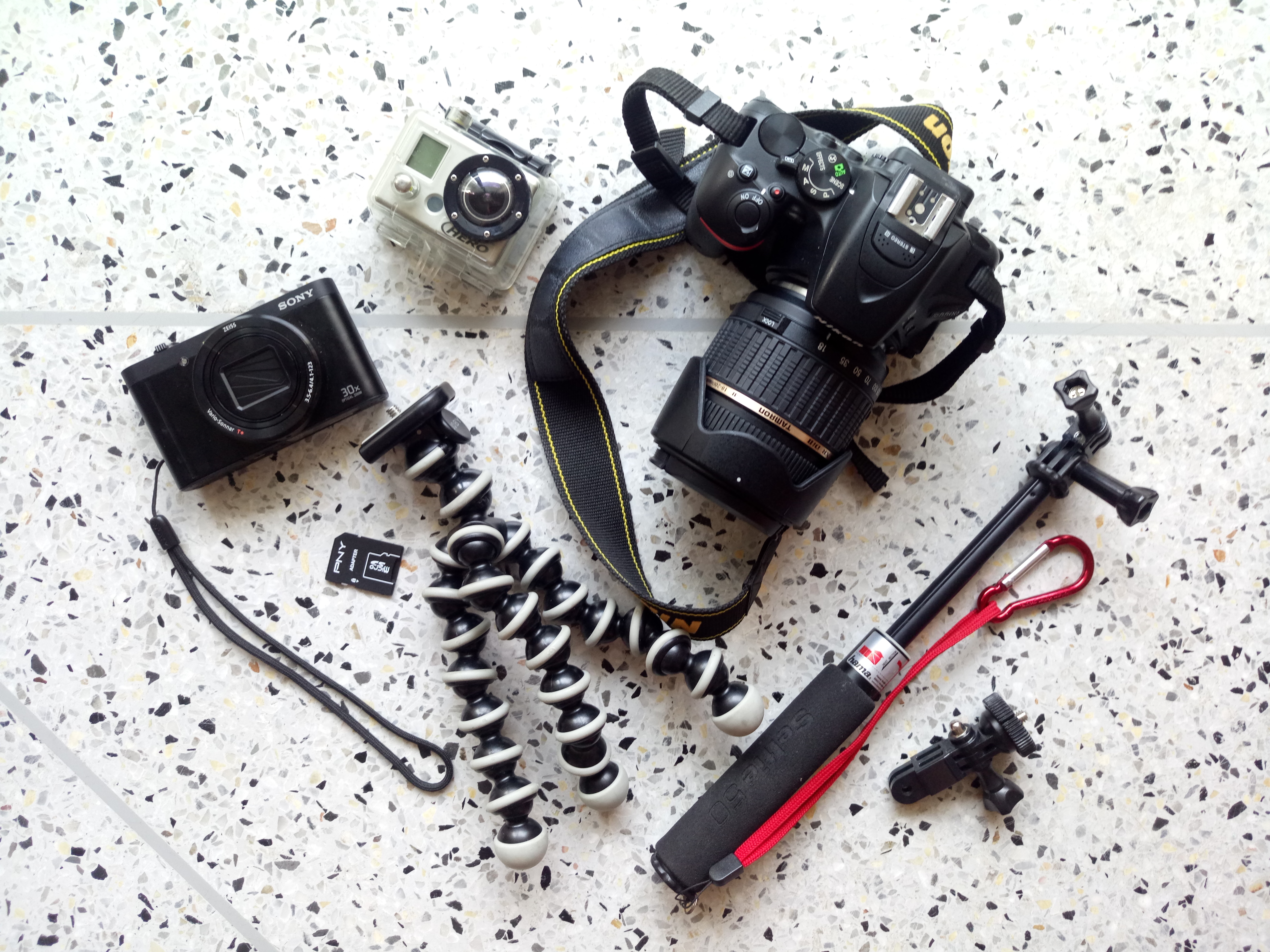 If you want to read more about what tech we packed for our trip around the world have a look here. I also love editing pictures (especially loving all the free cool apps for editing your pics on your mobile phone (anyone else crazy about the Android Apps: PicsArt & Aviary??? 🙂 ) but again, I never had the time to really look into various "professional" editing programs for your PC/Laptop such as Adobe Photoshop or Lightroom. So for editing my photos on my laptop (especially for stock photography) I've only been using the simple enhancement tools that come with every picture software – nothing fancy at all.
At first I was really no believer that I could actually use any of these pictures and sell them online. After all I would have to compete with professional photographers who had been in the business for years.
However after reading more about stock photography where "ordinary" people would upload their travel pictures and earn money from selling these online made me think. In 6 month I had taken hundreds of pictures (slight understatement, I think it was more around thousands 🙂 ) so it was at least worth a try, right??
So I did a lot more research about the various stock photography websites (there are way too many!!) read many reviews and had a closer look on what was required to start uploading and selling my photos online. I decided to start by signing up for the below 3 platforms as they are one of the most well-known platforms and therefore also guarantee more sales than other smaller websites.
For most of these websites you will be asked to upload some example photos and it can take quiet a while until they have reviewed them but I have never actually heard from anyone that they got rejected so just be patient and eventually you'll get the notification that you have been approved and that you can start submit your photos for review.
Once you're there the actual hard work starts. You have to go through all your pictures and select the ones that might be of interest to potential buyers, then edit them (but not too much! The less you need to do to "enhance" them the better the chance of getting approved), upload them, select the right categories as well as come up with a good title and a bunch of tag words so that your image can actually be found when people look for something specific. Sounds like a lot of work? IT IS!!! 🙂 But always remind yourself that if it's a good picture you only need to do all this work once and if it gets approved there is no limit of how often you can sell this one image.
Well I wish you good luck if you want to give stock photography a try. Let me know how you get along! 
if you want to read more about my success stories and failures in the stock photography department and find out whether I sold any picture so far then check out our monthly financial reports where we'll share the full insight on the money we make from various projects online and whether we can successfully make the transition from pencil pushers to digital nomads living the freedom lifestyle.

I'll see you around!