Intro
Our 2 months in Thailand surely did not disappoint. From beautiful white sandy beaches and tropical islands in the South of Thailand to a dash of craziness and temple overload in Bangkok City to stunning Waterfalls, National Parks and the most delicious food this country has on offer in the North - Thailand was a true Backpacker's dream!
Nature is something outside our body, but the mind is within us. Bhumibol Adulyadej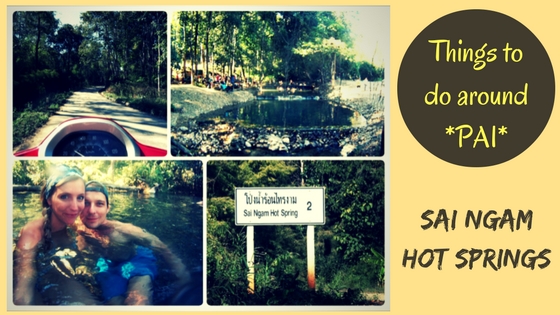 Steep roads and hot pools that will make you sweat - scooter trip to the secret hot springs in Pai As we mentioned before, in Pai there's always a choice when it comes to things to do and places to see. 🙂 We've already talked a bit about the waterfalls in Pai but...
read more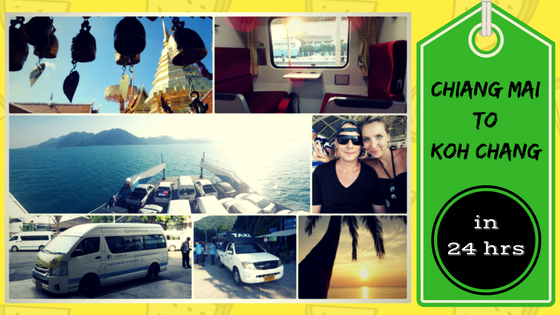 How to get from Chiang Mai to Koh Chang by public transport in one day Attention lazy readers, long post alert! 🙂 if you only have a few minutes to spare but still would like to know how we went from Chiang Mai to Koh Chang in 24 hours and how much we paid just...
read more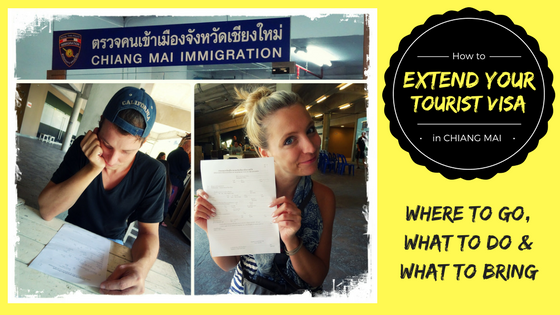 GUIDE ON HOW TO EASILY HANDLE YOUR TOURIST VISA EXTENSION IN CHIANG MAI Just when we thought we left all the paperwork and bureaucracy behind it caught up with us when we realized that our Thai tourist visa was about to expire in less than 4 days and with the weekend...
read more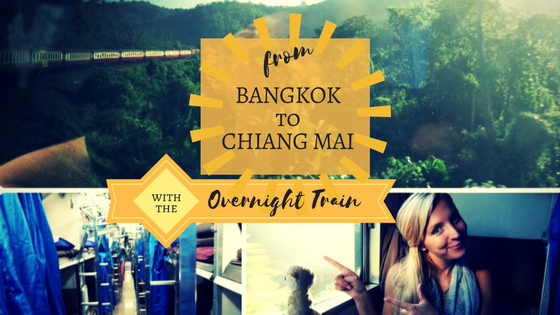 Our over-night train journey from Bangkok to Chiang Mai After spending almost a month in the beautiful South of Thailand where we mainly explored Phuket and Patong Beach (didn't like it) and the area of Khao Lak on various scooter adventures (liked it A LOT) we were...
read more
HELLO Bangkok – Getting from Don Mueang Airport to the City and filling up on delicious Thai food for less than 2 USD After spending an awesome week in Khao Lak relaxing on white sandy beaches, playing with baby sea turtles, chasing waterfalls and exploring the jungle...
read more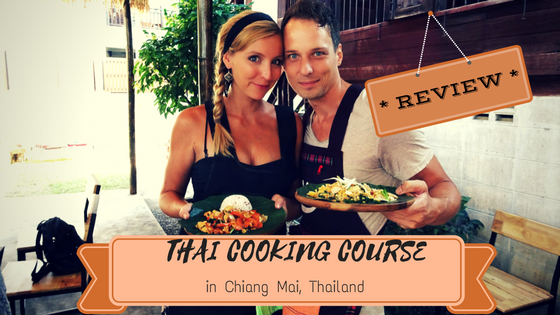 Review of our Thai cooking course with Zabb-E-Lee cooking school in Chiang Mai, Thailand As part of our own Hungry Backpacks Christmas agenda here in Thailand we booked a Thai cooking course for Christmas day. 🙂 We simply knew that one of the things we would miss...
read more
Bangkok Foodies Night-Time Tour through Bang Rak and Chinatown
A short video about our amazing 4 hour "Foodie night-time tour of Bangkok" with Smiley Thai Travel. Join us as we taste our way around Bangkok's most delicious food stalls and restaurants in Bang Rak and Chinatown with our private guide Anna.
3 Days in Pai - Things to do and see with a scooter
Check out our short 3 min feel good video about our super fun scooter trip from Chiang Mai to PAI. We had a rocking time exploring Pai's spectecular surroundings on scooter and visited stunning places such as Pai Canyon, Pam Bok Waterfall, Sai Ngam Hot Springs and the Chinese Viewpoint.
Taking the over-night train from Bangkok to Chiang Mai
After a good night's sleep in the over-night train from Bangkok to Chiang Mai we took the camera out and shot a little short clip of the stunning scenery of Northern Thailand. If you're planning to go from Bangkok to Chiang Mai you should take the train, it's absolutely fabulous.
Bangkok Bike Tour to Bang Krachao
A short video about our super fun bike adventure in Bangkok with Bangkok Bike Adventure exploring the beautiful peninsula of Bang Krachao. This lush green oasis just a few minutes from the city centre is such a stark contrast to busy Bangkok and is best enjoyed on bike. ENJOY THE RIDE!
Scooter Tour from Chiang Mai to Mon Cham and Mae Sa Waterfalls
Short 3 min video about our super fun day trip by scooter from Chiang Mai to Mon Cham mountain and viewpoint. Spectacular views and scenery!!! We stopped at a riverside restaurant in the jungle, Mon Cham viewpoint, the Jungle Coaster and at the Mae Sa Waterfall. Super fun trip with spectacular views! Highly recommended!
DIY Khao Lak Scooter Tour, Thailand
This one is from our DIY scooter tour around Khao Lak exploring waterfalls, a turtle conservation Center, white sandy beaches and even cruising through the jungle on a bamboo raft! SO MUCH FUN!
Koh Tao, Thailand - Scooter tour & relaxing island vibes
With our scooter we explored some of Koh Tao's countless viewpoints. Follow us on a fun packed day trip around one of the most stunning islands Thailand has to offer.
Scooter Tour to Doi Suthep temple from Chiang Mai, Thailand
Short video about our super fun scooter trip from Chiang Mai to Doi Suthep exploring Thailands beautiful scenery and culture. We stopped at Doi Suthep Temple, Doi Pui Viewpoint, Sanku Ruins, and at the Huay Kaew Waterfall. Super fun trip and highly recommended!
7 Island Sunset Tour - Island Hopping in Krabi
This one is from our 7 Island Sunset Tour in Krabi and our first attempt to create videos 🙂 All filmed with our old GoPro Hero (first Modell). Hope you enjoy watching it as much as we enjoyed filming it!